Time to face facts: all the good phones have dumped the audio jack and, if you can't keep up with those little adapters, your next headphones need to be wireless.
The Optoma NuForce BE Free8 In-Ear Headphones are truly wireless. Since you have two ears, that means you have two separate earpieces to keep up with. You lose the cord running along the back of your neck that came with older in-ears like the NuForce BESport3, but there are some tradeoffs. Still, they're a strong choice with a $149 price.
The first tradeoff is battery life. Optoma has offered a great antidote to the four-hour life with a carrying charge case that gives you twelve hours total without plugging in. Whenever you're not using the headphones, they're recharging to their full four-hour capacity while they're in the case.
The second tradeoff is multiple wireless connections. Your source connects to the left earpiece and then the right earpiece has a second connection to the left one. The left one reconnects to the source flawlessly when you take it out of the case and put it in your ear, but I've sometimes had to fiddle with the power button on the right one to reconnect to the left one. Once that connection is reestablished, though, they're impressively solid.
You're always going to worry if something this small is going to fall out of your ears, but these have never come out. They come with the usual complement of different size tips for different ear sizes. No in-ear device is going to fit every single user's ear but these seem well-balanced and snug. They're also suited to extended wear.
There's good bass reproduction for such tiny headphones. They're engineered to work with both the aptX and AAC audio standards. There's a remarkable lack of listening fatigue when you compare them to other Bluetooth in-ear headphones in this price range.
These should be good at the gym. They have an IPX5 waterproof rating, more than good enough to handle your sweat.
One caveat: every pair of "truly wireless" two-piece monitors I've tried so far have a low hiss (similar to tape hiss, if you go back that far) in the quiet parts. You're not going to notice it in loud rock, alternative or pop songs but, in my experience, it's an issue with classical music.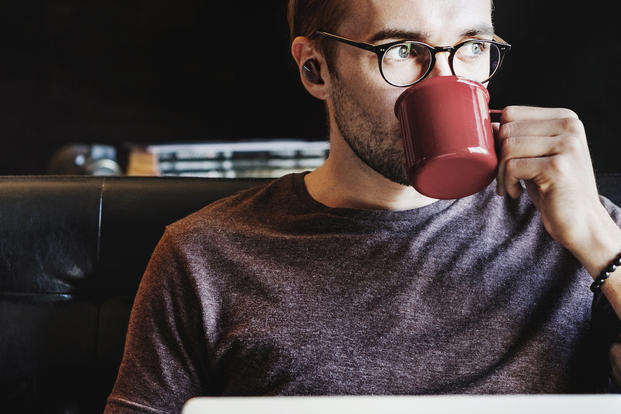 Well, it does look like a hearing aid.
Several store clerks have mistaken the BeFree8 for a hearing aid, even though I have taken out the left one when I go into a store. But maybe that's the price of progress.