When military spouse Lindsey Custer first learned about book nooks, or little lending libraries people put up in their own neighborhoods, she thought they sounded fun but didn't think they were something that would fit with her current living situation.
The Custers live on post at Fort Polk, Louisiana, and she was sure that such a thing would already have been done if it were possible.
But that wasn't the case. And after reading a new book over Christmas, the desire to do something about the idea was reignited.
"I thought maybe others would find this worthwhile and fun, so I set out to learn," Custer said.
She started by talking to people in the nearby town of Leesville who work with the Vernon Parish Book Nooks. They suggested using old newspaper stands instead of building something from scratch. They even went so far as to connect her with the Beauregard Daily News, which had about 10 newspaper receptacles sitting on its back dock.
Custer went home with one, painted it and put it out on her street. It was incredibly well received, first by the people on her street and, when word spread, by others in her neighborhood and all over the installation.
That was in late February, and now there are two fully functioning book nooks, with two more coming soon. The Fort Polk Book Nooks Facebook page shares photos of what's inside the nooks, encouraging people to stop by and "take a book, leave a book."
Other neighborhoods on Fort Polk have been asking about getting nooks. "There are three housing communities on post, and each will have their own," Custer said.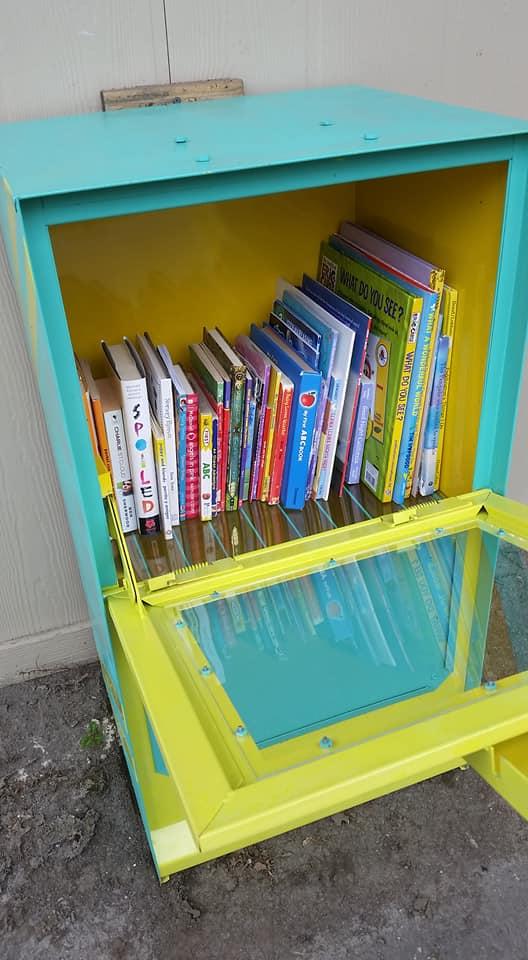 She worked with Corvias, the housing company on Fort Polk, to get approval. "I went to them first, because I liked the idea of the book nooks being a neighborhood activity," she said.
Corvias had already been thinking of the idea, so officials were very encouraging. The book nooks give people a way to connect with their neighbors and a place to share books.
"I'm seeing people from all over post to get some books and drop them off," Custer said. "It makes me want to turn around even faster and get more out there."
Sharing books is a good way to build a sense of community, she said.
Custer would love to see book nooks and little libraries all over the place, and she encourages those interested to think outside the box to find a way to make it work.
"Sometimes, we feel so temporary that we don't feel like we can do it," she said.
But we can, and we should. Just like she did.
Keep Up with the Ins and Outs of Military Life
For the latest military news and tips on military family benefits and more, subscribe to Military.com and have the information you need delivered directly to your inbox.
--Rebecca Alwine can be reached at rebecca.alwine@monster.com. Follow her on Twitter @rebecca_alwine.