Jack Holder, who survived the Japanese attack on Pearl Harbor and later became a decorated World War II flyer who flew more than 100 missions in the Pacific and European theaters, died at age 101 in Arizona on Feb. 24, 2023.
I spent a memorable day with Holder in 2019 when we both traveled to Hawaii for the premiere of "Midway." He was 97 years old at the time and traveling with his fiancée, Ruth Calabro, for the movie-related events.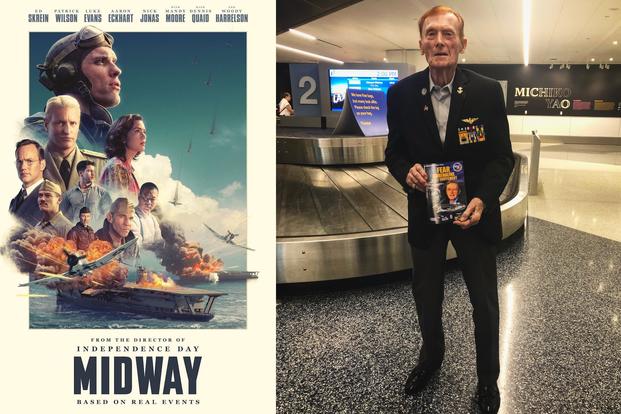 When remembering Holder over the past week, I've realized how much his commitment to the memory of those we lost that day and his determination to celebrate the life he was allowed to live has stuck with me throughout the past few years.
Holder grew up in Texas and told me he joined the Navy at age 17 to "get off the farm." He was still just 19 years old when the Japanese attacked Pearl Harbor on Dec. 7, 1941. The young sailor survived that day by diving into a ditch between airplane hangars to avoid getting strafed by a Japanese pilot.
He went on to fly as a flight engineer on a PBY at Midway, scouting for Japanese forces with squadron VP-23. He later flew missions over Guadalcanal, retrained on the new B-24 and completed his WWII service flying missions over the English Channel. All in all, the young man had himself quite an eventful war.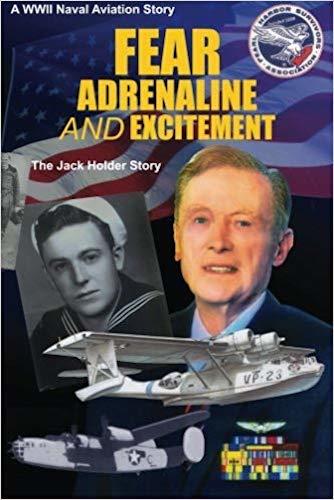 When I met Holder, he was traveling with a case full of his 2014 memoir, "Fear Adrenaline and Excitement." He hawked the book with great enthusiasm to everyone he met and was eager to autograph any books he sold.
After the war, Holder flew as a commercial pilot for 25 years before retiring to Arizona and becoming active in WWII education projects and a regular at events that commemorated the Pearl Harbor attack.
On the occasion of an honor flight that celebrated his 100th birthday in December 2021, Holder announced that the secret to his long life was "good heart exercise and two scotch and sodas every night."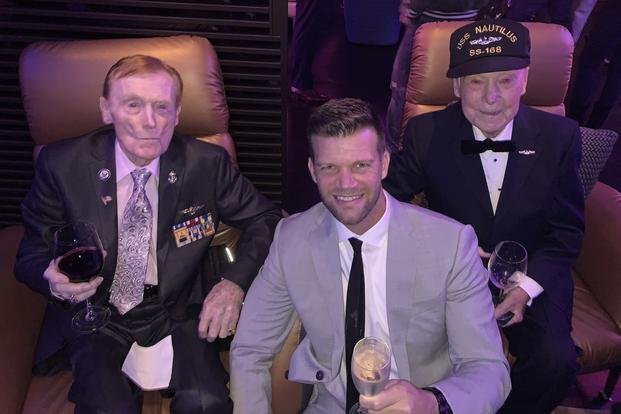 There was a party after the 2019 "Midway" screening at the STK Restaurant at the W Hotel, the kind of hip, contemporary joint that makes a lot of folks over the age of 50 uncomfortable. Holder was right at home and was one of the very last people to leave as the night wound down.
The Jack Holder I met was slyly funny, incredibly enthusiastic about meeting new people and very excited about the chance to talk to younger women. The bonus for him was that almost every single woman he met qualified as a younger woman.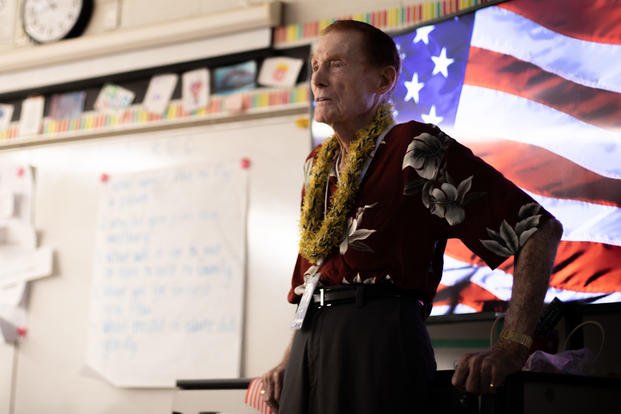 I've thought about my time with Holder often, especially as I've lost dozens of friends and colleagues over the course of the pandemic. Late in his life, Holder had committed himself to tell the stories of his wartime experience to keep the memories of his fallen comrades alive.
During the couple of days I spent around him, Holder displayed a commitment to approach life with a joy and sense of purpose that I've thought about often when working through my own sense of loss through this difficult era.
We're approaching a date when there will be no one left alive who will have direct experience of World War II. I can only hope that Holder made the same impression on others that he made on me and that others are trying to honor the memories of those we've lost by living out our time with intent and caring. I'll also do my best to pass on that sense of purpose to those who come after.
Rest in peace, sir. Thank you for your service and the lessons you shared.
Keep Up With the Best in Military Entertainment
Whether you're looking for news and entertainment, thinking of joining the military or keeping up with military life and benefits, Military.com has you covered. Subscribe to the Military.com newsletter to have military news, updates and resources delivered straight to your inbox.