Country singer Craig Morgan is set for a really big year. He's one of nine contestants on the adventure reality show "Beyond the Edge," set to air on CBS on Wednesday nights starting on March 16, 2022.
Morgan also has a new autobiography called "God, Family, Country: Soldier, Singer, Husband, Dad – There's a Whole Lot More to Me," set for release on Sept. 27, 2022. He wrote the book with Jim DeFelice, an author best known for working with legendary SEAL Chris Kyle on the book "American Sniper."
The singer may be best known for his hits "Redneck Yacht Club" and "The Father, My Son and the Holy Ghost," but he's also an Army veteran. Morgan served almost 10 years on active duty in the United States Army with the 101st and 82nd Airborne Divisions and another 6 1/2 years in the reserves. He was a 13F fire support specialist and served in South Korea before seeing combat in Panama in 1989 as part of Operation Just Cause.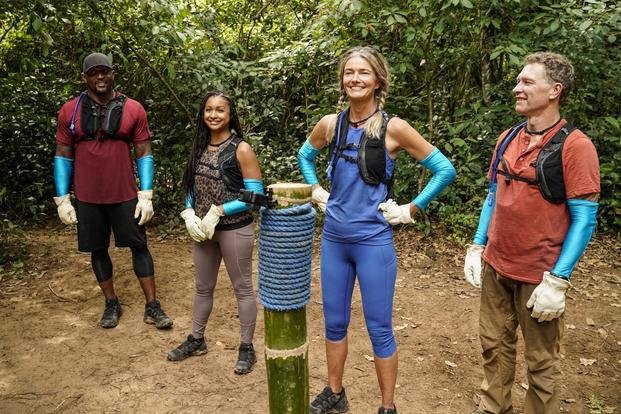 That's kind of a big deal, because "Beyond the Edge" was filmed in Panama, and Morgan's the only celebrity on the show who's not totally freaked out about being in the jungle. He joins an impressive roster on the show.
There are two Pro Football Hall of Famers, Chicago Bears legend Mike Singletary and former Baltimore Ravens linebacker Ray Lewis. Former NBA player Metta World Peace, supermodel and Instagram influencer Paulina Porizkova, "Fuller House" star Jodie Sweetin, Eboni Williams from "The Real Housewives of New York," country singer Lauren Alaina and former "Bachelor" Colton Underwood round out the cast.
The contestants spent two weeks in the jungle. Each day, they were assigned competitive tasks in hopes of winning money for a chosen charity. No one gets cut after each round, but everyone gets a chance to tap out if they can't take the strain.
Unlike other reality shows, "Beyond the Edge" is designed so that contestants will succeed if they cooperate with and support each other during the competition. The contestants switch up teams every day, so everyone will eventually team with every other player.
Those rules create a much different vibe than we usually get from reality television. They cast a group of people who have been through challenges and will, hopefully, share what they've learned with the audience and other contestants.
CBS sent the first two episodes for review, and even though it hasn't been pushing Morgan in the promo spots and ads, it's clear that he's one of the real leaders on the show. If "Beyond the Edge" is a hit, Morgan's sure to find a whole new audience based on his leadership and survival skills.
On the show, Morgan is playing to raise money for Operation Finally Home, a nonprofit organization dedicated to building homes for wounded, injured or ill veterans, first responders and their families.
Morgan checked in with us to talk about "Beyond the Edge," his upcoming book and why he's proud of the show.
Military.com: There are a lot of competition reality shows out there. What makes "Beyond the Edge" different from the rest?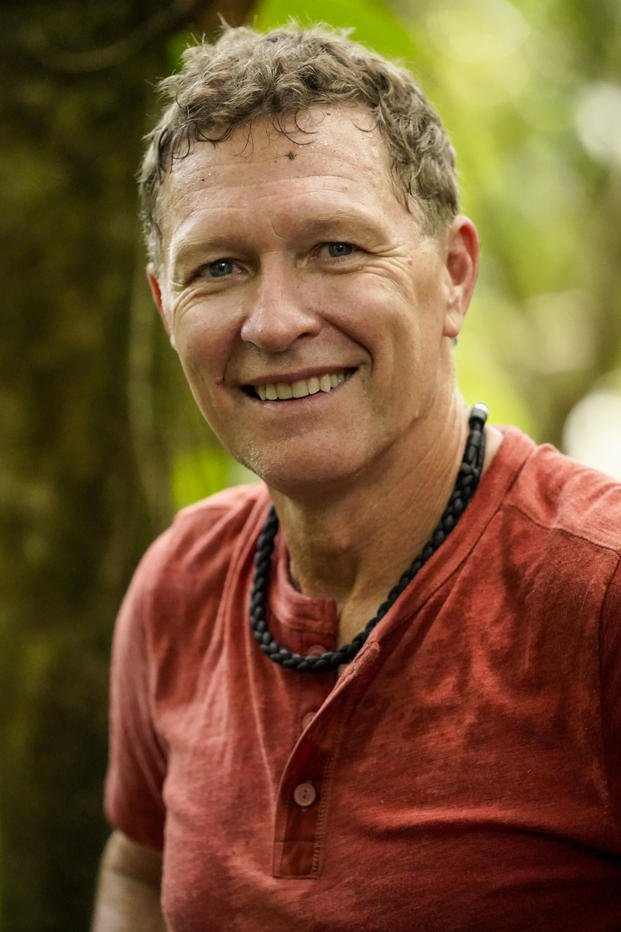 Craig Morgan: "One of the big things about the show is that you have different teams every day, so you just don't know. It's not like you can strategize with the people that you're working with, and compensate for everyone's strengths and weaknesses."
"Because every day that changes, so all you can do is get out there, try to not get hurt, work as hard as you can, and try to stay healthy to survive the day so that you can make as much money as you can for the charity."
"There will be an ultimate winner, the one person who raised the most money for their charity. But, in my opinion, everyone that manages to get through this thing is a winner. This is a win-win show. That's why I did this."
"I wouldn't do 'Survivor.' I don't want to do a show where part of my objective is to connive and manipulate to make sure other people are gone. I just don't want to do that. My objective is to be successful and have everyone else be successful as well."
Military.com: It seems that most of the contestants on your show share an ability to motivate other people. You're definitely one of those people, but there are also coaches and pro athletes who've made a living helping others succeed on a team.
Morgan: "I heard somebody say that any one of us who are on this show could have just written a check for the amount of money that we will all earn over 14 days. But our objective was not just to give money; it's to bring awareness to our causes"
"To some degree, there were people who wanted to achieve some personal goals as well. This is a physically demanding deal, and these adventures are tough. It was like running a sprint triathlon every day and then going and trying to find the food you needed to survive."
Military.com: You're kind of a ringer on this show, because you actually served in the jungles in Panama during your Army career. Was that previous experience helpful to you as you went through this program?
Morgan: "One hundred percent. When we heard the howler monkeys, I knew exactly what it was and no one did. There are lots of things that happen in the jungle that I was well aware of. Before we got there, the majority of the cast had not experienced that environment. I knew that it was going to rain every night. I was prepared mentally and physically for that. I'm not sure anyone else did. There's no way they could have known if they had not been there before."
Military.com: The last time we talked in 2020, we were all locked in our houses and not doing anything. What led you to take on something like this? Was part of it finally going back to work after that extended off period that was forced on all of us?
Related: Army Veteran Craig Morgan Celebrates 'God, Family, Country' with New Album
Morgan: "My management approached me and said, 'Hey, we got this survival show.' And I said no. Then they told me the concept and because of the concept, I opted to talk with the producers. When we discussed it, I said yes. There was no question for me because I felt like it was truly a win-win for everyone."
"After the death of my son [in 2016], I made a promise to myself and my family that I wouldn't do anything else in my life, especially workwise, if it wasn't good for everyone involved. If it's not a good thing for everybody, then I don't want to be a part of it."
"I knew that this show could be good for everyone involved. Hopefully, there's even a bigger message, a more godly message, to show the world that even in our differences, we can come together and work together and even compete against each other for a positive end."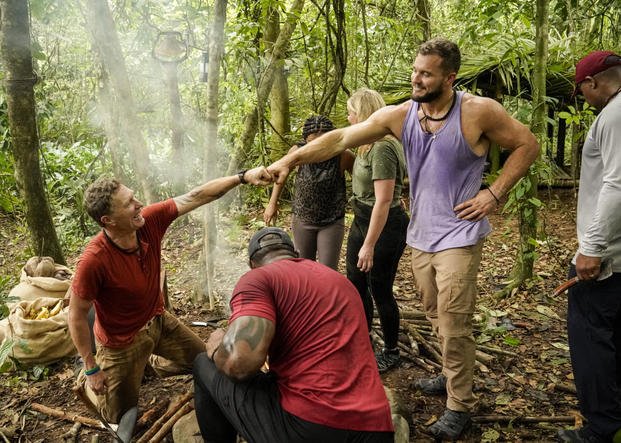 Military.com: I've only seen the first two episodes, but comparing this show to "Survivor" or "The Amazing Race, most of the people on "Beyond the Edge" seem to have a real spiritual life that they're bringing to television. It's not something you really expect to see on CBS.
Morgan: "I would definitely say there was hope for me, there was a true engulfing of the Holy Spirit. We had a lot of great conversations about it. There was also an energy of love that I don't think you can experience in our daily lives, because the environment forced you to look outwards. And because of the environment, the situation and the adventures, you were forced to look inward towards each other."
"In doing that, you see parts of humans that I don't think you will see in everyday life. In fact, I know that. I've said and I will continue to say that's what happens for military soldiers who go to combat together. They tend to develop lifelong relationships because they're placed in an environment where no one cares about your race, your religion, your creed or your money. It's all about the love and the desire to support each other."
"That's what happened in Panama. And I'm not saying that this was like being in combat. I'm not comparing that at all. I wouldn't. But there are elements we experience in combat that were also part of this jungle environment."
Military.com: You've got a new book coming out this fall, right?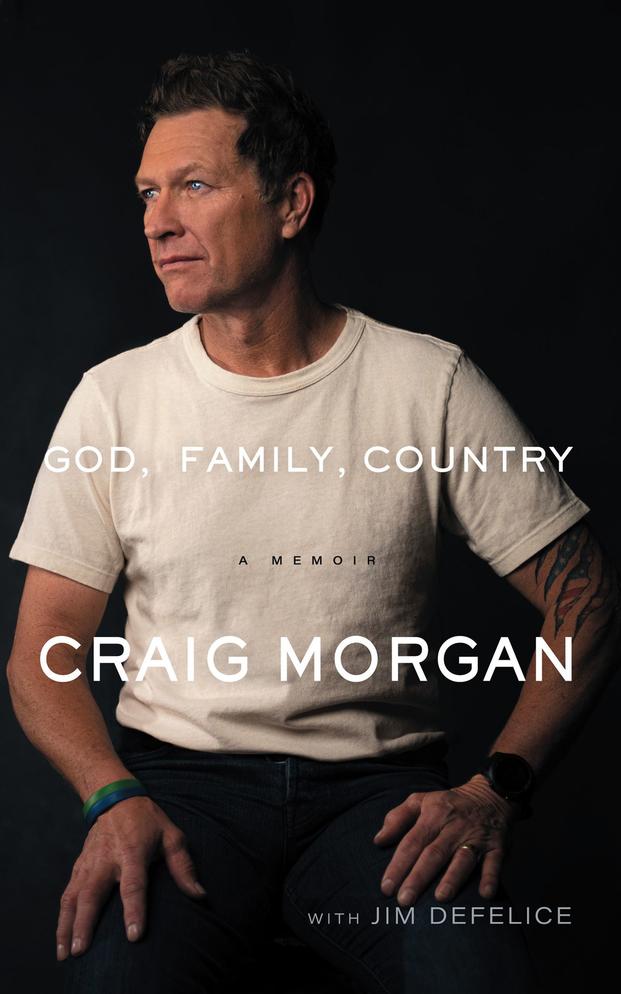 Morgan: "I'm excited. This book was a long time in the making. If someone asks me how long it took me to do the book, I say I've been working on it for 57 years. To write the book itself took a couple of years."
"I was very fortunate and blessed to be able to write this book during COVID with a guy named Jim DeFelice. I chose him because I knew that he would have a better understanding of my military experience, which is a big part of my life."
"Half of my life has been working within and around the military. I knew that Jim would be able to convey that. After understanding more about him, I knew that no one would be able to capture my voice in this book better than Jim. I feel like we did that."
Military.com: Word is that you're narrating your own audiobook. Was that hard to record?
Morgan: "I'll be honest, I haven't done the actual recording. I don't know how hard it is, but now I'm committed. I just want people, especially my fan base, to hear my voice when they listen to the book."
"I'm fortunate enough to have had a great music career. And I think my fans will appreciate and maybe respect the fact that I'm reading my own book. It's one thing that they can hear my story, I hope that to hear me telling my story will go a lot further for people."
Military.com: What are your tour plans coming up? Have you been able to get back out there to play shows?
Morgan: "We've gotten back into touring. I generally try not to do too much. During the winter months, I go up to Alaska where I have a place. That's off grid, and we go up there and stay off and on from December to March."
"Generally, after about Dec. 15, I shut it down until about sometime in February. We just had a show out in California, a big show with probably 50,000 people there. I played with my buddy, Tim McGraw, and a bunch of other people. We've got another one next weekend. Generally, I don't start up until about April; that's when we'll start hitting pretty hard. I think we'll do probably 60 shows this year."
Keep Up With the Best in Military Entertainment
Whether you're looking for news and entertainment, thinking of joining the military or keeping up with military life and benefits, Military.com has you covered. Subscribe to the Military.com newsletter to have military news, updates and resources delivered straight to your inbox.