Lots of country music singers like to talk about patriotism, but Craig Morgan is one of the few contemporary artists who actually served in the United States military. He's got a new album called "God, Family, Country" out May 22.
The album's highlights include "The Father, My Son and the Holy Ghost," a moving song about the death of his son. There's also "Sippin' on the Simple Life," a classic Craig drinking song that he co-wrote with Army Rangers Justin Wright and Andrew Yacovone.
And there's an excellent version of the Gavin DeGraw song "Soldier." We've got a premiere for it here at Military.com.
Morgan served in the U.S. Army and Reserves for almost two decades and was a 13F fire support specialist. Because of his military service, he got a late start on his music career and is one of the few Nashville artists to have his big career breakthrough after age 30.
"Redneck Yacht Club" and "International Harvester" were massive hits that firmly established his name in Nashville. He's been a member of the Grand Ole Opry since 2008.
"God, Family, Country" includes five all-new songs and five favorites he previously recorded for his label, Broken Bow Recordings, between 2002 and 2008. It's his first new album in almost four years and his first release since his son Jerry died in a water accident in 2016.
Since then, his family has starred in its own reality show "Morgan Family Strong" on the UP! Network and opened a store called The Gallery at Morgan Farms in his hometown of Dickson, Tennessee. The store has just reopened after an extended closure due to the COVID-19 pandemic.
Craig will be performing on the Grand Ole Opry's Memorial Day Special on Saturday, May 23.
Related: Craig Morgan Leads Grand Ole Opry's 2020 'Salute the Troops' Memorial Day Special
Even with touring on hold for now, there's a lot going on for Craig. We had a chance to talk about the new album at the end of April.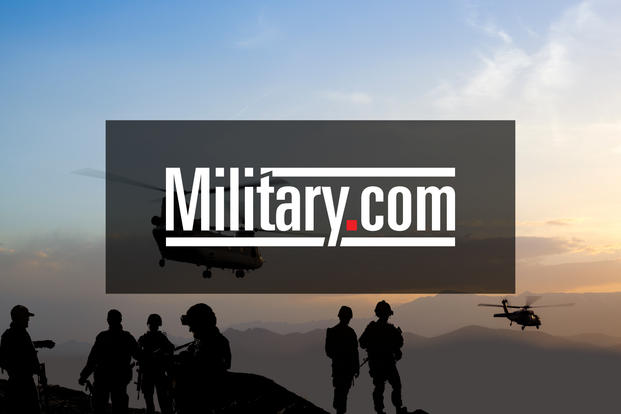 Military.com: It's been a while since we've had an album from you.
Craig Morgan: I haven't had an album in almost four years, since we lost our son. I took almost a year off. And then it was a while after that before I started going back to work and writing.
It took some time to get back into the mindset of doing something like this after I debated whether or not I even wanted to continue doing it. Once we decided that making a new album was something that I should be doing, I started writing again and then we started the process of recording. One thing led to another, and I ended up signing a new record deal with Broken Bow Records, the label that I started with back in the day,
I don't plan this stuff as much as a higher power plans my stuff.
Miltary.com: Did you have plans to tour this year before the COVID-19 pandemic shut things down?
Craig Morgan: We've already canceled a dozen or so shows, and we don't know what's going to happen to the rest of the year. We had a bunch of shows in June, and our real touring would have started in July. So we don't know. Everything's kind of on hold.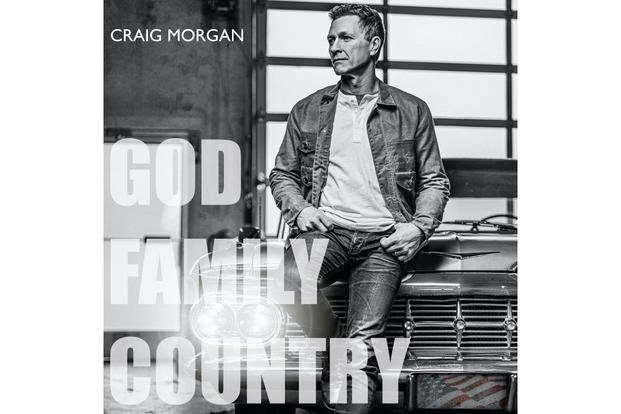 Military.com: Your album is out Friday, May 22, on digital. Do you have plans for a CD or vinyl release later?
Craig Morgan: For sure. We'll do a hard product that will come after the digital album. The record label is looking at some exclusive opportunities and a limited vinyl pressing. That seems to be a new thing that people are really into vinyl again. That's kinda cool. The hard product will be available at some point, but that's a record label deal. I just write it and sing it and produce it and then leave it up to them to go do all of their selling stuff, and we'll just support what they're doing.
Military.com: You're in the age group of artists who came up during the '90s when everything was on CD. Have you ever had a vinyl LP before now?
Craig Morgan: No, we just had singles for the jukeboxes. We did some 45s of some of the singles back in the day. Waffle House had a bunch of jukeboxes, and we did special releases for them, but never a whole album. This will be the first album I have ever done on vinyl. And it'll be an exclusive deal, a limited edition for our fans.
Military.com: "The Father, My Son and the Holy Ghost," the song you wrote about your son, made a big impact last fall.
Craig Morgan: That song was never really an official, intentional single. I had actually finished the album and turned it into the record label. We were in the process of selecting the first single to be shipped to country radio.
When I wrote this song, they realized it was a song that we should do something with. So I went in and recorded it. We ended up adding it to the project and, in the process of adding it to the project, they shipped it out to iTunes and various other digital outlets. Obviously, it just exploded. But that song was not a part of the initial album. It came along after we had already completed the project.
Military.com: What was the experience of writing such a personal song?
Craig Morgan: That's not an easy subject to think about, obviously. I cried the whole time as I wrote that song. It's difficult for me to perform still to this day, but I do it because I know that this song encourages other people or gives them hope. It's not a song that I want to do. I tell people that God wrote this and he's making me do it, so I'm going to do it. But it does hurt to do it every time.
Military.com: Your version of Gavin DeGraw's song "Soldier" is a highlight of the album. I always thought that song should've been a hit for him. What inspired you to record it?
Craig Morgan: Well, I am a soldier. Once a soldier, always a soldier. When I first heard that song, I felt like the lyrics of that song truly encompassed the personality of a service member. Every line in that song reflected the moral character of soldiers. So the song said something that I wanted to say.
I'm not talking about myself in particular, but of all the soldiers I know, the people that I consider friends and real soldiers, real real warriors. The song talks about it.
Anybody who will take your pain, who will find water if you need it, that kind of stuff. So I just wanted to record this song. Plus, I thought it had a phenomenal melody on top of those lyrics. So it was a fun song to sing.
Military.com: "Sippin' on the Simple Life" is a real throwback to your early career. What's the story behind that song?
Craig Morgan: That was a song that I wrote with a couple of Airborne Rangers. We had just finished up a USO event in Washington, D.C., and these two young Ranger lieutenants came up to me and told me they wanted to write a song with me.
I told them, "Well, it don't work like that, boys. This ain't no hobby." I'm being funny and kind of joking with them. And they're like, "No, really we want to write with you."
They had aspirations to be a country duo, and they'd been riding together and spent a lot of time doing some singing, and they really wanted to do that kind of thing. They thought they did, anyway.
And I said, "All right, whatever." I thought it was kind of a joke. Later on that evening, after a few drinks, we all sat down and started talking about the simple life and wrote this song. I came to find out both of those young men ended up deploying to Afghanistan. One is in Germany right now, and one is back at Fort Campbell.
Military.com: Wow. It's such a strong song that I think it would've made any album you've put out, no matter who wrote it.
Craig Morgan: Thank you. That's what I told them. I didn't do it as a charity. I put the song on there because I felt like it was strong. I try not to put anything on a record that's just for me or just for my wife. I try to put every song on the record and look at it as if it could potentially be played on the radio for the fan and not just my wife.
She's not a super huge fan. I mean she likes my music, but she said "Redneck Yacht Club" would never be a hit. She said "International Harvester" would never be a hit. So I don't trust her music judgment at all. Maybe it works the opposite way.
Military.com: How's your family business going?
Craig Morgan: Everything's shut down right now. It's a nonessential business, so it's closed and has been. We were one of the first businesses in town to close because my general manager is a retired Air Force guy and he's got some respiratory issues. So I told him to close it down rather than take a chance on him getting sick. We shut it down, and we'll open back up when we can.
Keep Up With the Best in Military Entertainment
Whether you're looking for news and entertainment, thinking of joining the military or keeping up with military life and benefits, Military.com has you covered. Subscribe to the Military.com newsletter to have military news, updates and resources delivered straight to your inbox.