Our backup plan for 2020 was to leave the pandemic behind and celebrate Christmas at the movies with the release of "Top Gun: Maverick." The novel coronavirus had other ideas and the film's release has been bumped to July 1, 2021, by which time we hopefully will all be vaccinated and back at the movies.
If you need some new "Top Gun" in your life, Paramount has released a new 4K UDH/Blu-ray/Digital version that comes in a "highly collectible" limited-edition steelbook. The release includes new interviews with Tom Cruise, producer Jerry Bruckheimer and the cast of "Top Gun: Maverick" talking about the original movie's legacy.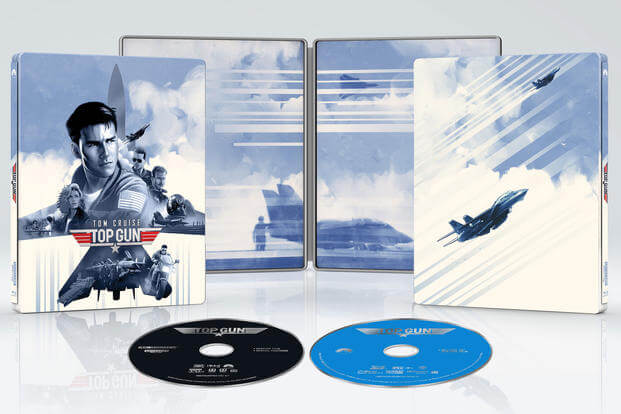 In "Top Gun: Maverick," Miles Teller plays Bradley "Rooster" Bradshaw, son of the late Nick "Goose" Bradshaw. Growing up without his dad has likely created some issues for young Rooster and it's easy to predict that he's going to have to work through them while processing flight instructor Capt. Pete "Maverick" Mitchell's role in dad's death.
Miles did some press for the now-delayed December release, including an interview with Men's Journal that the magazine decided to run now instead of holding for next summer. He shared some interesting intel about the upcoming movie.
1. "The best film I have ever seen"
Teller took his wife Keleigh Sperry to a cast and crew screening and she flipped out. Miles said. "The movie just blew me away, and my wife said, 'That might be the best film I have ever seen.' She was crying multiple times."
2. Teller feels a strong connection to the military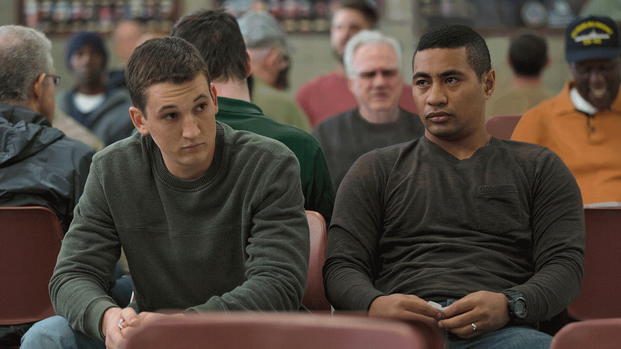 Miles played a veteran struggling with post-traumatic stress in 2017's "Thank You for Your Service," a moving performance that's grounded in his close connections to the service. Teller says, "The military is in my family, so portraying what they do comes with a special seriousness. I grew up in a pretty small town in Florida, and it was one of those schools where recruiters were around pretty often. That wasn't the path that I took, but a lot of my close friends did go into the military. Portraying these service members and knowing what they sacrifice gives you a real respect for the life."
Related: 'Thank You for Your Service' Has a Message for America
3. "Top Gun: Maverick" filmed aboard an actual Navy carrier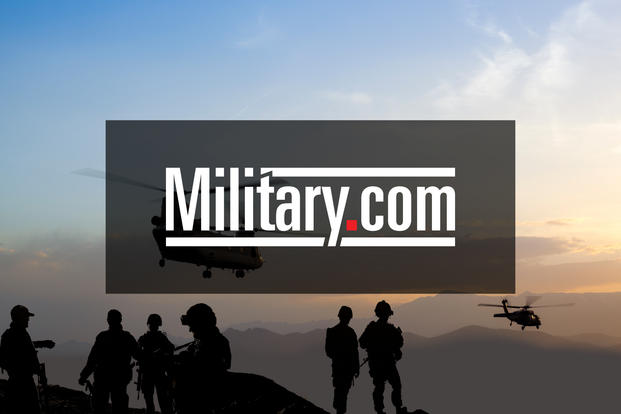 It's not really a surprise, since the U.S. Navy calls the original movie its greatest recruiting tool ever. Of course, when you're filming in the middle of the ocean, it's not easy to get the actors back to the Four Seasons every night and they end up bunking aboard the ship.
Teller admits it was quite the experience. "I will say it is not great for sleeping, because it almost seemed like they were taking off all hours of the night. I was bunking up with [co-star] Glen Powell. During the night we would just be lying there and you would hear explosions of jet fuel and machines colliding with the deck. Everything on the ship is shaking."
Related: Here's What It's Like to Run a Carrier as the 'Top Gun' Sequel Films Onboard
4. Bleeding-edge technology allowed the actors to film their jet scenes in flight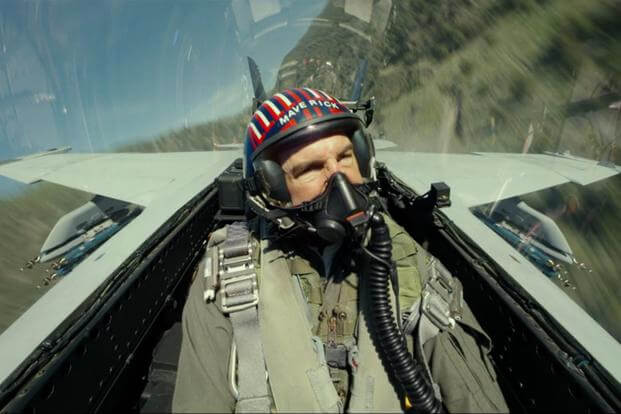 They didn't actually fly the planes but they sure needed to make things look like they were and mistakes were costly. Miles explained, "The stakes are incredibly high, even if you are not actually flying the fighter jet, you need to be aware of every movement, because if the camera is pointed at you and you are even a millisecond off as far as timing, the whole scene is a bust. That means everything from the motion to the eye-line has to be perfect. This is especially the case when it comes to dogfighting, because there are so many factors you need to take into account."
5. Tom Cruise made sure the young actor/aviators got a taste of the real training experience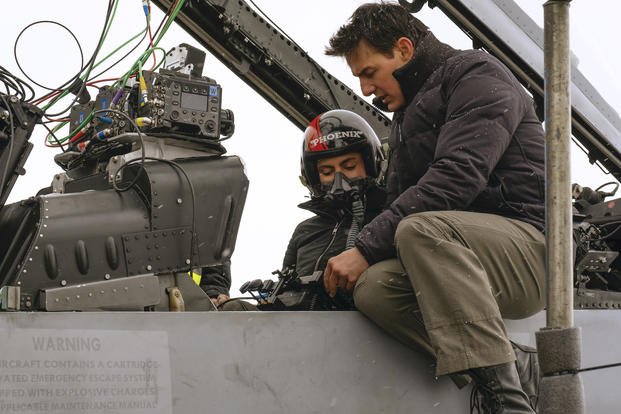 Cruise isn't just the star of "Top Gun: Maverick." He's also a producer with a fanatic commitment to realism and made sure the cast got a taste of actual Navy training.
Teller said, "Before we got into the jets, we had to pass the Naval Aviation Survival Training course in San Diego. You learn all the protocols you need to go through if you ever have to eject over the ocean. They drag you across the water, they flip you on your bag, they want to see you able to get out of your harness and much more. That all leads up to the big test they put you through, which is called "The Dunker," where they put you into a modified helicopter, strap you to a chair, and then submerge this tank underwater."
"They blindfold you. Give you a chance to grab your last breath and then they take you down under the surface. Once you are under, they start to flip the tank and you have to prove you can go through the right operations to get out, as calmly as possible. Your partner is in there with you, and together you have to break open the hatch. It feels like some sort of torture chamber to a degree."
There's more information about the movie in the complete article "Miles Teller On Flight Training For 'Top Gun: Maverick' And Working With Tom Cruise" over at Men's Journal.
Keep Up With the Best in Military Entertainment
Whether you're looking for news and entertainment, thinking of joining the military or keeping up with military life and benefits, Military.com has you covered. Subscribe to the Military.com newsletter to have military news, updates and resources delivered straight to your inbox.