"Thank You for Your Service" wants Americans to understand the sacrifices made by those who serve in combat and urge the nation to take steps to make their transition back to civilian life easier. It's a movie designed to deliver that message to Americans who have no real connection to the military, but anyone who's had a family member serve will find a lot to think about.
Writer/director Jason Hall is perhaps best-known as the guy who wrote the Oscar-nominated screenplay for American Sniper. This time, he takes David Finkel's best-selling non-fiction book Thank You for Your Service and focuses the story on the experience of Army veteran Adam Schumann and his inner circle. Just like he did with Chris Kyle's story, Hall has an ability to highlight the family and relationship issues that many veterans face.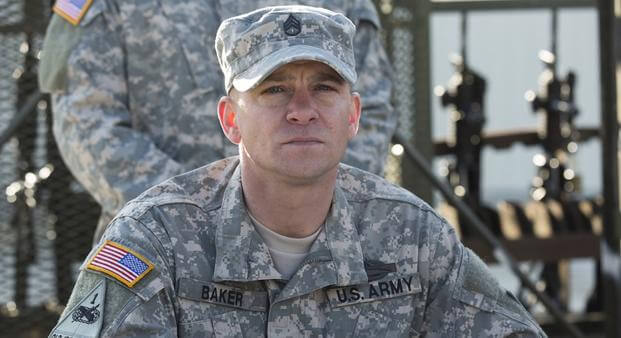 Army veteran Adam Schumann has a small role in the movie based on his life.
Miles Teller plays Adam Schumann in the movie. Miles is having a good year (and you still have time to see him in Only the Brave). Jason, Miles and the real Adam Schumann sat down with us to talk about the movie.
We discuss post-traumatic stress, how important the families are in the film and the experience of casting Beulah Kole, who plays Schumann's war buddy solo in the film. Check out the video below.
And here's the trailer for the movie.
Keep Up With the Best in Military Entertainment
Whether you're looking for news and entertainment, thinking of joining the military or keeping up with military life and benefits, Military.com has you covered. Subscribe to the Military.com newsletter to have military news, updates and resources delivered straight to your inbox.