Film footage shot at the outset of World War I is surprisingly crisp, even by today's standards -- not bad for a technology that was barely 20 years old at the time. Now, you can watch these old film reels for free.
The U.S. National Archives and Records Administration has digitized hundreds of old film reels shot between 1914 and 1936, essentially the period from before America's entry into World War I through the interwar years before World War II erupted in Europe.
Titles aren't limited to footage taken by U.S. or even allied troops. Captured German footage offers shots of German Prince William and Gen. Paul Von Hindenburg reviewing a parade of troops.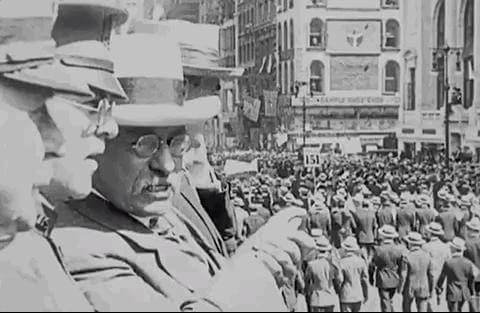 The footage also includes allied forces' film reels. In one sequence, you can watch Italian alpine forces, including artillery, cavalry and ski troops, make their way to the Austrian front. That set of reels also depicts the capture of German troops by those same Italians.
Elsewhere, footage of other allied forces was captured all around the war's Western Front, showing the British Expeditionary Forces breaking the Hindenburg Line in 1918.
Back in the United States, you can watch then-Navy Secretary Josephus Daniels pull random numbers to draft men for the Great War. There is also footage of French Marshal Ferdinand Foch touring the United States, as well as British airship crews training in New Jersey.
More famous scenes include film reels from the British and Germans in the North Sea, as the Royal Navy and the German Fleet battled it out for supremacy in the region during the Battle of Jutland.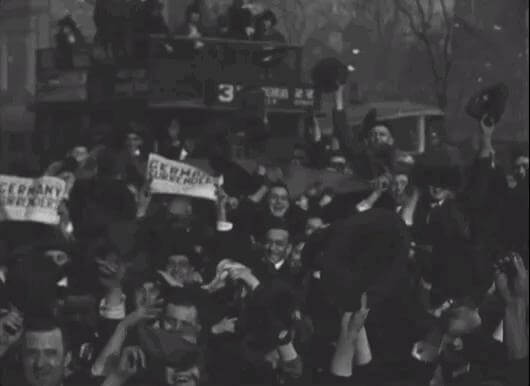 The scenes captured on film from so long ago weren't all war and death and destruction. There are reels of dogs being trained to deliver cigarettes to the boys in the trenches, as well as the everyday lives of the men and women who served on the frontlines of the War to End All Wars.
-- Blake Stilwell can be reached at blake.stilwell@monster.com.
Want to Know More About Military History?
Be sure to get the latest news about Military History, as well as critical info about how to join and all the benefits of service. Subscribe to Military.com and receive customized updates delivered straight to your inbox.