Like it or not, wine aficionados, a boxed wine is the world's third-largest wine seller. It's just hard to compete with a company like Franzia, whose wines sommeliers say pair best with Doritos Locos Tacos and potato skins. No matter how you feel about boxes of wine, the company is giving us a whole new reason to love them.
While the self-proclaimed "world's most popular wine" supports military members and families through its Home for Our Heroes program by donating a portion of sales to the Fisher House Foundation, it's giving us the chance to take that support one step further.
Between May and July 2021, Franzia is selling uber-patriotic T-shirts and other merchandise via its website that blends patriotic images with images of its distinctive box and logo -- sure to be a hit at any July 4 celebration.
All the profits from the sales of the patriotic merchandise will go directly to support the Fisher House Foundation and its operations. This means buying a red, white and blue dog bandana or a shirt featuring a bald eagle drinking from a box of Franzia with a straw will help military families find living quarters while their service member recovers from an injury or illness.
The Fisher House story began with philanthropist Zachary Fisher, a New York City real estate magnate whose dynasty helped shape New York City. During World War II, Fisher tried to join the Marine Corps but was turned away due to a leg injury.
Instead of serving with a gun, he used his particular set of skills and helped the United States build coastal defenses. He never forgot the sacrifices so many men made on his behalf during the war, and spent the rest of his life helping scores of veterans.
It was Fisher who saved the storied USS Intrepid from the scrap heap after it served in three wars. He helped turn it into the museum ship moored in New York City to this day. When 241 service members were killed in the 1983 Beirut bombing, Fisher sent each of the 241 families a check for $10,000, considering the military's active-duty death benefits too low a sum.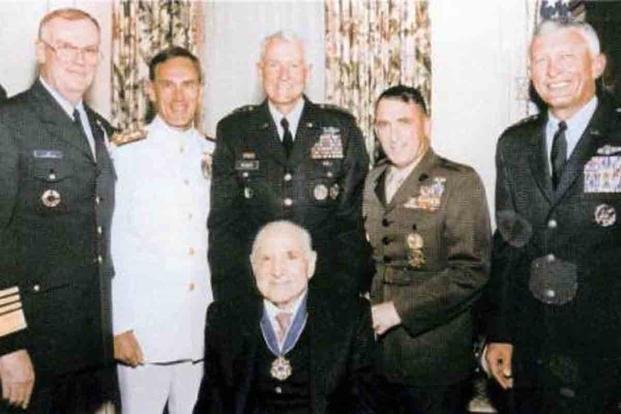 In 1990, Fisher and his wife, Elizabeth, started the Fisher House Foundation after hearing the story of a service member's husband who slept in his car while his wife was undergoing medical treatment at a VA hospital. He couldn't afford a hotel, and the U.S. military didn't pay for those kinds of expenses. So the Fishers began doing what they did best: building.
The Fisher House Foundation creates homes for military families to stay, free of charge, while their loved one is being treated at a nearby VA hospital. These Fisher Houses are most often built right on VA Hospital campuses, and a gift to the U.S. government. If a Fisher House is full, the foundation's Hotels for Heroes program will pay to put them up.
Each Fisher House has personal living quarters for multiple families, communal living spaces, dining rooms, kitchens and recreational facilities so no family has to struggle through the hardest times of their lives alone.
Today, there are 91 Fisher Houses located on 24 military installations and 41 VA medical centers across the United States, with more being built every year.
By purchasing Franzia's patriotic swag, you can help build more Fisher Houses for military families. Or if amazingly patriotic wine shirts aren't your thing, you can donate directly to the Fisher House Foundation through the Fisher House website.
-- Blake Stilwell can be reached at blake.stilwell@military.com. He can also be found on Twitter @blakestilwell or on Facebook.
Want to Learn More About Military Life?
Whether you're thinking of joining the military, looking for post-military careers or keeping up with military life and benefits, Military.com has you covered. Subscribe to Military.com to have military news, updates and resources delivered directly to your inbox.