Thousands of men and women who served have passed away this year. Military.com takes a moment to remember a few notable U.S. veterans who made a lasting impression both in and out of the military before leaving us in 2020.
Lt. Gen. Brent Scowcroft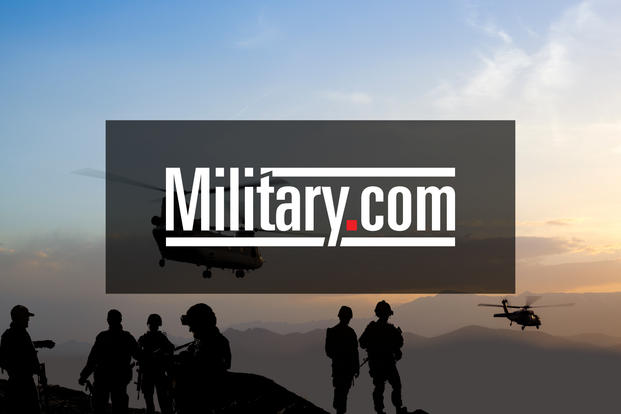 A 1947 graduate of West Point, Brent Scowcroft trained to be a fighter pilot in the Army Air Corps until his F-51 crashed in a New Hampshire swamp and put him in the hospital for two years.
After he recovered from his injuries, Scowcroft rose in the ranks and served as the national security adviser to Presidents Gerald Ford and George H.W. Bush, becoming the only man to serve in that role for two presidents.
Scowcroft died in August at age 95 from natural causes.
Kirk Douglas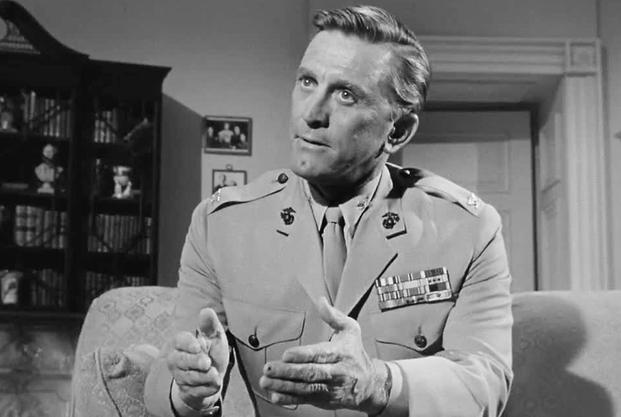 Kirk Douglas enlisted in the U.S. Navy in December 1941 and served as a communications officer in anti-submarine warfare aboard the USS PC-1139. He was discharged in 1944 after suffering injuries due to a premature depth charge.
Douglas had attended acting school before the war, and his dramatic career really took off after he played opposite fellow veteran Robert Mitchum in the 1947 movie "Out of the Past." Over the next seven decades, he accumulated almost a hundred credits that included classics such as "Spartacus, "Seven Days in May," "In Harm's Way" and "Paths of Glory."
The actor died in February at age 103.
Related: 6 Great Military Movies Starring WWII Veteran Kirk Douglas
Ronald Shurer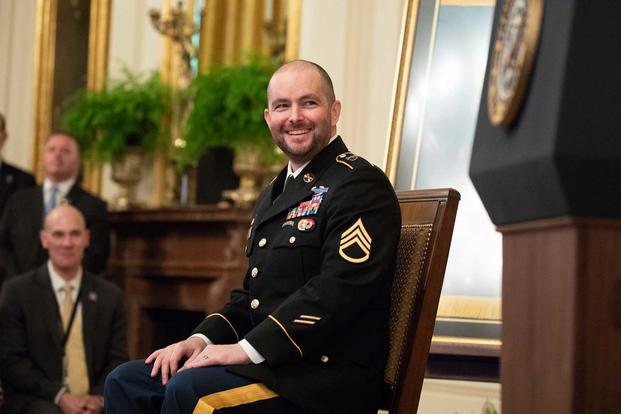 Ronald Shurer enlisted in the U.S. Army in 2002 and trained as a Special Forces medic. He was promoted to staff sergeant in 2006.
He was awarded the Medal of Honor for his conduct at the Battle of Shok Valley in Afghanistan on April 6, 2008. His unit came under heavy fire and was pinned down on a mountainside. Shurer ran through heavy fire to treat wounded Americans and was injured himself by a strike to his helmet and another to his arm. Initially recognized with a Silver Star after the battle, his medal was upgraded when the Pentagon undertook a review of all post-9/11 valor medals. He received his Medal of Honor from President Donald Trump in October 2018.
Shurer died in October at age 41 from lung cancer.
Related: Ronald Shurer, Medal of Honor Recipient Who Died of Cancer at 41, to Be Laid to Rest at Arlington
Regis Philbin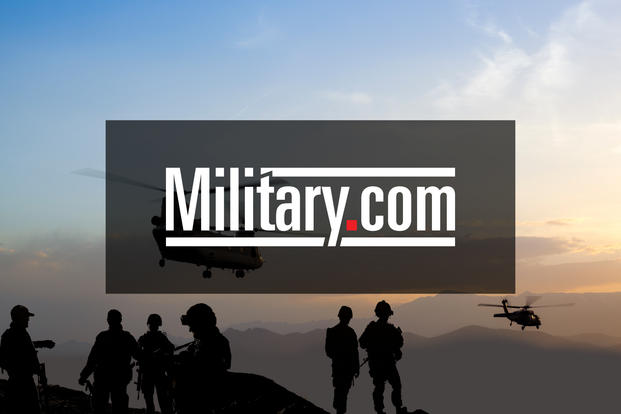 Regis Philbin joined the U.S. Navy in 1953 after graduating from Notre Dame, serving as a supply officer lieutenant junior grade.
Philbin became one of the most beloved figures in American television, first coming to national attention as Joey Bishop's sidekick on "The Joey Bishop Show." After a long stint hosting the local morning show "A.M. Los Angeles," Philbin moved to New York and began the program that would be nationally syndicated as "Live! With Regis and Kathie Lee." It dominated the daytime ratings until Philbin retired in 2011.
He died in July at age 88 from a heart attack due to coronary artery disease.
John Prine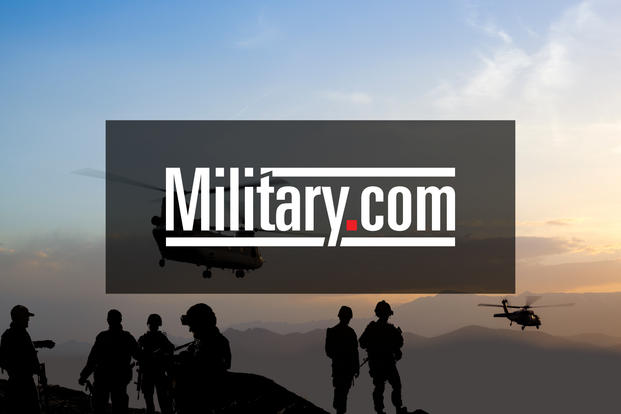 John Prine was drafted into the U.S. Army during the Vietnam War and served in Germany as a mechanic. After completing his service, Prine worked as a mail carrier in Chicago.
He wrote songs while delivering the mail and gained acclaim on the city's folk music circuit. A record deal ensued, and he got his big break when fellow veteran Kris Kristofferson invited him to open a show at New York City's Bitter End nightclub. That led to a deal with Atlantic Records and a nearly 50-year career as one of America's most respected and beloved singer-songwriters. He spent his later years based in Nashville and was considered one of the founders of the Americana music scene.
Prine survived cancer in the late 1990s and continued to perform even though the removal of a neck tumor altered his vocal tone. He died in April at age 73 after falling ill with the COVID-19 virus .
Bennie Adkins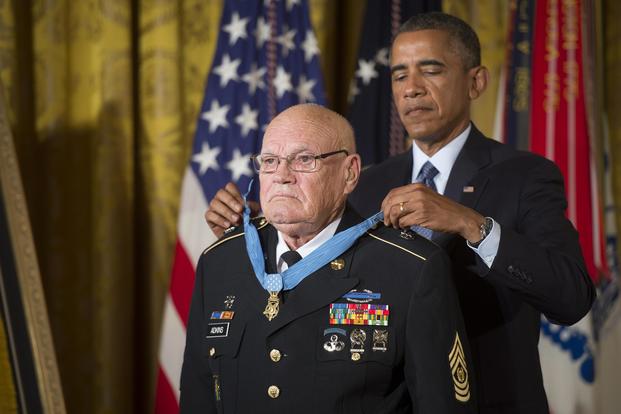 Command Sgt. Maj. Bennie Adkins was drafted into the U.S. Army in 1956 and served until 1978.
In March 1966, Adkins joined two officers from the Fifth Special Forces Group at Camp A Shau in the triple-canopy valley that ran west from Hue city to the Ho Chi Minh trail in Cambodia. The North Vietnamese attacked, and Adkins fought back.
He was awarded the Medal of Honor for his valor during the battle. His citation reads, "During the thirty-eight-hour battle and forty-eight hours of escape and evasion, fighting with mortars, machine guns, recoilless rifles, small arms, and hand grenades, it was estimated that Sergeant First Class Adkins killed between 135 and 175 of the enemy while sustaining eighteen different wounds to his body."
Adkins died in April at age 86 from complications caused by the COVID-19 virus.
Related: Medal of Honor Recipient Bennie Adkins Dies of Coronavirus at 86
Fred Willard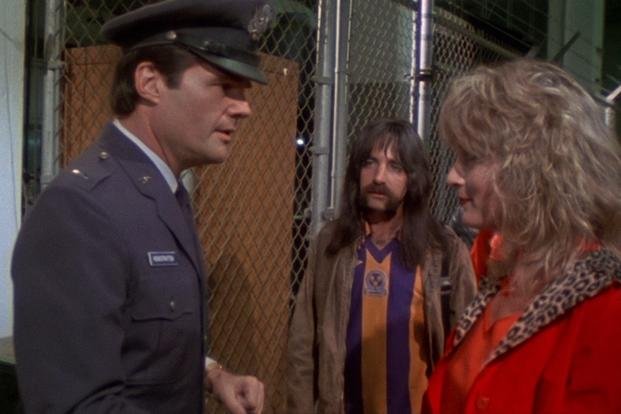 Fred Willard graduated from the Virginia Military Institute in 1955 and then served with the U.S. Army in Germany.
His post-service career in comedy took a while to get going but, starting in the 1970s, Willard became one of the funniest and hardest-working actors in Hollywood, with memorable roles in movies and TV series such as "Fernwood 2Night," "This Is Spinal Tap," "Best in Show," "Anchorman" and the recent Netflix series "Space Force."
WIlliard died in May from cardiac arrest at age 86.
Related: Fred Willard Was an Army Veteran, Comedy Legend and Commander of 'Space Force'
Whitey Ford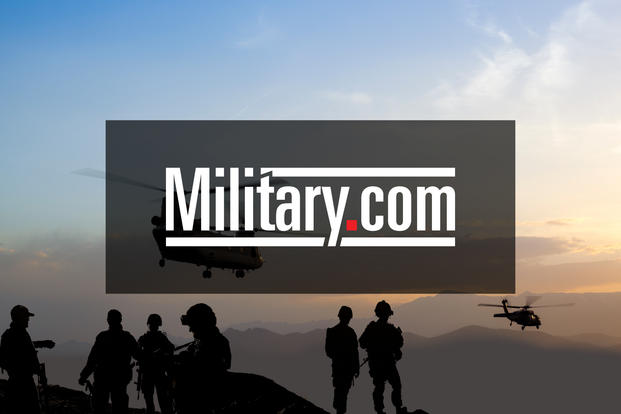 Hall of Fame baseball pitcher Whitey Ford left the New York Yankees in 1951 to serve with the U.S. Army during the Korean War.
Before his military service, Ford had already won one World Series ring and, upon his return, the Yankees won 10 American League pennants and five World Series in a twelve-year span. Ford was a leader on one of baseball's greatest teams.
Ford died in October at age 91. His family did not release a cause of death.
Carl Reiner
Carl Reiner was drafted into the U.S. Army Air Forces in 1942 and served during World War II, eventually finding his way into the legendary Special Services entertainment unit.
Reiner found success on stage as a comic and in film as an always-hilarious supporting actor, but he made his biggest impact as a producer and director. He created "The Dick Van Dyke Show," considered by many to be television's greatest situation comedy series, and directed the classic movies "The Jerk," "The Man With Two Brains" and "Oh, God!"
Reiner died in June at age 98 of natural causes.
Bill Withers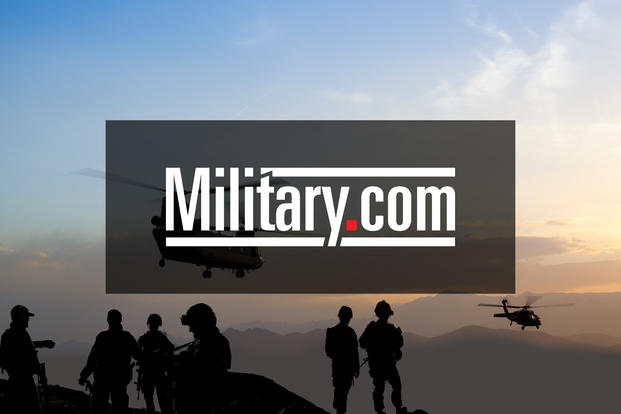 Bill Withers joined the U.S. Navy at age 17 and spent his military career as a mechanic who installed toilets on airplanes.
He found a job with Boeing doing the same thing after his discharge, writing songs and recording demos in his spare time. Once those demos landed him a record deal after the age of 30, Bill exploded onto the 1970s music scene with classic hits like "Lean on Me," "Ain't No Sunshine" and "Lovely Day."
Withers died in March at age 81 from heart complications.
Related: Watch This Late, Great Navy Vet Knock 'Em Dead on 'The Midnight Special'
Ron Rosser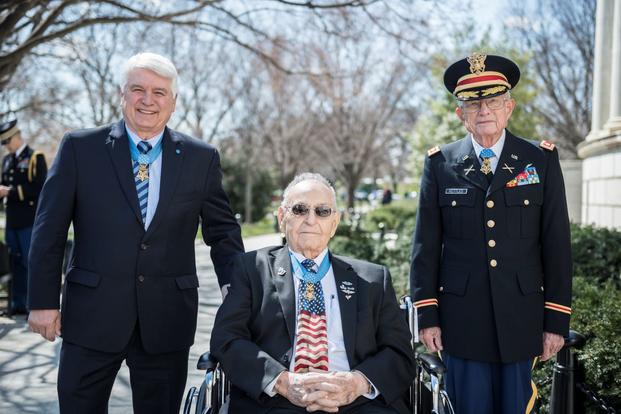 Ron Rosser joined the U.S. Army in 1946 for what was planned as a three-year tour of service. He re-enlisted in 1951 after one of his brothers was killed in the Korean War, bent on avenging his death.
In January 1952, he was acting as a forward observer with a unit undertaking an assault on a hill near Ponggilli. As they came under heavy fire, Rosser charged three times alone into enemy trenches to fight off the Chinese and save the wounded. Those heroics led to him receiving the Medal of Honor.
Rosser died in August at age 90.
Related: MoH Recipient Ron Rosser, Who Charged into Enemy Trenches, Dies at 90
Jerry Stiller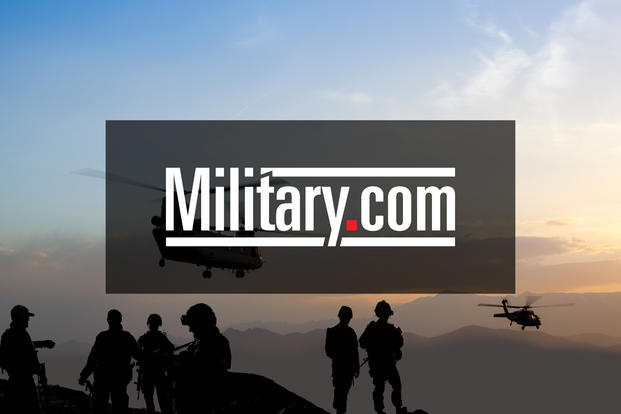 Jerry Stiller served in the U.S. Army during World War II.
His Hollywood career took off when he married Anne Meara, and the pair formed a successful comedy duo that enjoyed great success in nightclubs, on television and even in a series of commercials that played off their bickering comedy style. Later in life, Jerry became one of TV's greatest grouchy dads as the co-star of the massively successful comedy series "Seinfeld" and "The King of Queens." He often worked with his son, creating the memorable role of modeling agent Maury Ballstein in Ben's classic comedy "Zoolander."
Stiller died in May at age 92 from natural causes.
Brian Dennehy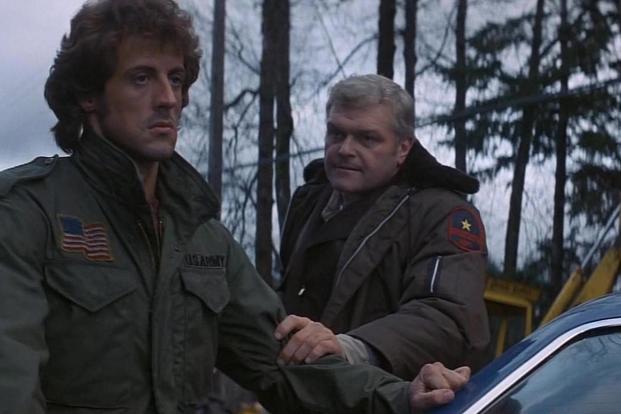 Brian Denney dropped out of Columbia University in 1956 to join the U.S. Marine Corps. After completing five years of service, he returned to the school and eventually received his degree in 1965.
Dennehy spent many years as a stage actor before making his movie breakthrough as Sheriff Will Teasle in the original Rambo movie "First Blood" in 1981. Over the course of his career, he also appeared in the classic films "F/X," "Cocoon," "Gorky Park," "Tommy Boy" and "Ratatouille."
Dennehy died in April at age 81 of cardiac arrest due to sepsis.
Related: Marine Who Fought Rambo Somehow Lives to Age 81
Don Shula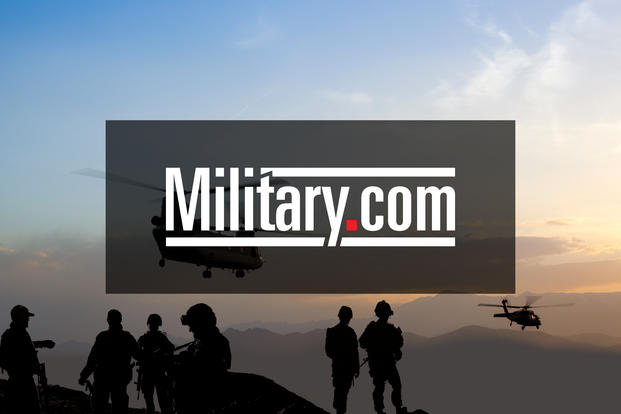 Don Shula was a defensive back for the Cleveland Browns when his Ohio National Guard unit was activated in January 1952. He spent the year in Ohio and at Fort Polk until November, when he was released from active duty and allowed to return to football.
Shula spent the later years of his playing career with the Baltimore Colts, and the team eventually hired him as its head coach in 1963. He led the squad to Super Bowl III, where they were defeated by Joe Namath's New York Jets. After one more season in Baltimore, Shula took his talents to Miami and became the Dolphins' head coach. In a 25-year career there, he took the team to four Super Bowls and won twice. The 1972 team finished with a 17-0 record, completing the only perfect season in league history.
Shula died in May at age 90.
Ellis Marsalis Jr.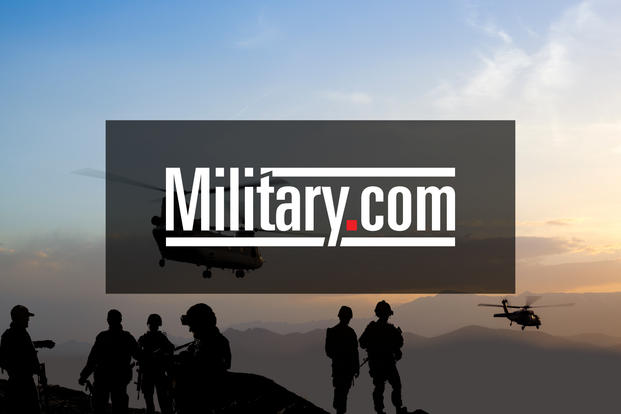 Ellis Marsalis Jr. graduated from Dillard University in 1955 and joined the U.S. Marine Corps the following year. He served as a member of the Corps Four, a Marine jazz quartet that performed on television and radio to boost recruiting efforts.
Marsalis returned to his native New Orleans and worked in his father's motel business while gigging around the city. He eventually earned a master's degree in music education and went on to teach some of the city's most important artists, such as Reginald Veal, Terence Blanchard and Harry Connick Jr. And let's not forget, Ellis was also the father of a few more of the city's greatest jazz players in the persons of his sons Branford, Wynton, Delfeayo and Jason.
Ellis Marsalis Jr. died in April at age 85 from pneumonia brought on by the COVID-19 virus.
Sumner Redstone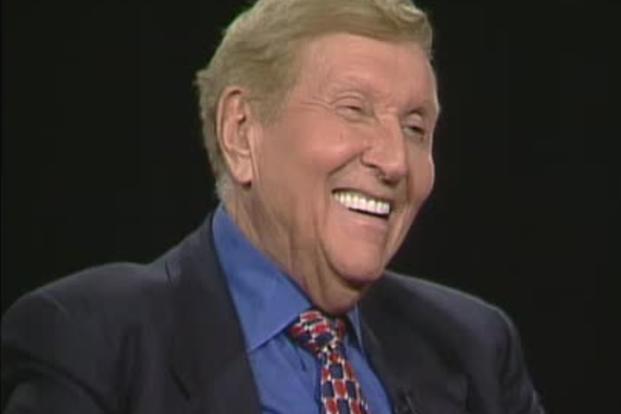 After graduating from Harvard College in 1944, Sumner Redstone served as a 1st lieutenant in the U.S. Army during World War II, decoding Japanese messages as a member of the Signals Intelligence Service.
Redstone's father owned a chain of movie theaters in Massachusetts, and the son built the company into one of the world's biggest media conglomerates. At Redstone's most powerful moment, his Viacom Corp. controlled Paramount Pictures, the CBS television network and cable channels including MTV, Nickelodeon, Showtime and Comedy Central.
Redstone died in August at age 90.
Related: Sumner Redstone: World War II Codebreaker to Media Giant
Billy Joe Shaver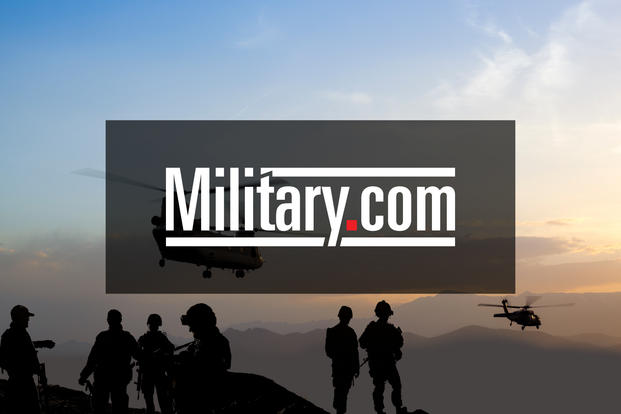 Billy Joe Shaver had dropped out of high school in Corsicana, Texas, before he joined the U.S. Navy on his 17th birthday.
Once he completed his service and returned home, he took a series of dead-end jobs and lost a couple of fingers at work in a lumber mill. He also began to write songs, eventually finding himself in Nashville. Shaver's big break came when Waylon Jennings used his songs for his outlaw country masterwork "Honky Tonk Heroes."
The truth was that Billy Joe was the real outlaw behind "outlaw country," living the life that he described in his songs. While he enjoyed income from his songs being recorded by Jennings, Kris Kristofferson, Elvis Presley and John Anderson, Shaver never quite had the success as a recording artist his talent suggested he should have. Still, he's revered by artists and knowledgeable fans of country music.
Shaver died in October at age 81 from a massive stroke.
Keep Up With the Best in Military Entertainment
Whether you're looking for news and entertainment, thinking of joining the military or keeping up with military life and benefits, Military.com has you covered. Subscribe to the Military.com newsletter to have military news, updates and resources delivered straight to your inbox.