If you're looking for an inspiring story that will remind you of the best qualities an American can display, the Vietnam War drama "The Last Full Measure" is out on digital today. A Blu-ray and DVD release will follow April 21.
Air Force Pararescue Jumper William H. Pitsenbarger sacrificed his life trying to save the lives of the men of the U.S. Army's Charlie Company, 2/16th Infantry, during Operation Abilene on Easter Sunday, April 10, 1966.
Decades later, men who survived that battle led a campaign to recognize Pitsenbarger's bravery, resulting in the presentation of the Medal of Honor to his parents at the National Museum of the United States Air Force on Dec. 8, 2000.
Director Todd Robinson decided to focus his movie on the turn-of-the-century efforts to recognize Pitsenbarger's sacrifice and to tell the story of the actual battle in flashbacks, as described by the men who survived. That decision emphasizes the young PJ's legacy and the impact of his actions on the men he saved that day.
Related: How William Pitsenbarger's Medal of Honor Story Came to the Screen
The movie attracted an all-star cast. Samuel L. Jackson, the late Peter Fonda, Ed Harris and John Savage play the men of Company C. William Hurt plays the pararescue jumper determined to keep his friend's memory alive.
Sebastian Stan is the Pentagon lawyer tasked with investigating whether Pitsenbarger's Air Force Cross should be upgraded to the Medal of Honor. He interviews all the men listed above, as well as Pitsenbarger's parents, played by Christopher Plummer and Diane Ladd.
Stan's character Scott Huffman goes into the investigation with little understanding of the stakes or appreciation of the sacrifices made that day. The character acts as a stand-in for civilians who don't know military culture and, over the course of the movie, he comes to realize what a Medal of Honor means and how great the collective sacrifice was that day.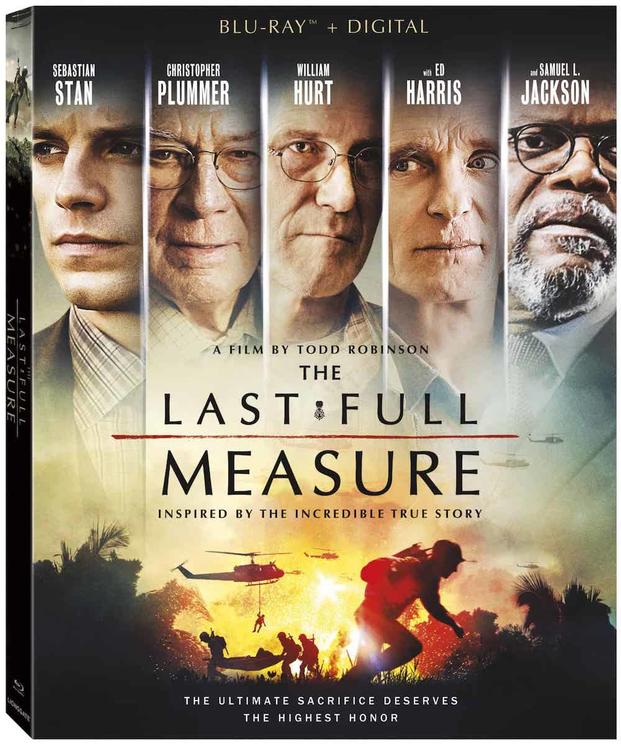 It's a smart take on the story. We get to know Pitsenbarger through the flashbacks to his actions on that day and through the stories others tell about him three decades later. By not making this a traditional biopic, the filmmakers focus on the heroism itself and the impact it had on the lives he saved.
The movie's extras include a featurette about the movie's recreation of the Medal of Honor ceremony, a shoot that took place in the actual location and featured several men who were there on the day in 2000. There's also a featurette about the first screening of the film for friends and family at the museum and another that remembers the men of Operation Abilene.