"The Last Full Measure" (opening in theaters this weekend) is based on the true story of Air Force pararescue jumper William H. Pitsenbarger's heroism in the Vietnam War and the effort three decades later to posthumously award him the Medal of Honor.
Writer/director Todd Robinson spent decades working to bring this story to the screen and decided to relate the details of Operation Abilene in flashback as a Pentagon staffer learns Pitsenbarger's story while interviewing Army personnel who survived the Easter incident on April 10,1966.
Many believe that the Army brass used Company C as bait that day to draw out enemy forces. The attack went bad very quickly, and an Air Force rescue helicopter arrived to evacuate the wounded. Pitsenbarger volunteered to stay behind to care for the men still in battle.
Pitsenbarger did all he could but, after 90 minutes on the ground, he himself was killed on a day when the unit suffered 80% casualties. The Air Force awarded him a posthumous Air Force Cross, but many of the men who survived that day believed he deserved the Medal of Honor.
We've got an exclusive clip from the movie in which Pentagon staffer Scott Huffman (Sebastian Stan) meets Pitsenbarger's parents (Christopher Plummer and Diane Ladd) in the 1990s and begins to learn their son's story.
It's a compelling but complicated story, and it's not a surprise that Robinson met resistance as he tried to make this movie. Once he got the greenlight, he attracted an all-star cast that includes Samuel L. Jackson (Nick Fury in the Marvel movies), Sebastian Stan (Winter Soldier in the Marvel movies), William Hurt (Secretary of State Thaddeus Ross in the Marvel movies), Ed Harris ("Apollo 13," "Westworld"), John Savage ("The Deer Hunter"), Christopher Plummer ("Knives Out"), Diane Ladd ("Chinatown," "Wild at Heart"), Amy Madigan ("Field of Dreams") and the late Peter Fonda ("Easy Rider") in his final movie role. That's a cast with 16 Oscar nominations and two wins between them.
Pitsenbarger himself is played by Jeremy Irvine (currently seen in the Bourne-inspired TV series "Treadstone"); the cast also features television stalwarts Bradley Whitford ("The West Wing," "Perfect Harmony"), Linus Roache ("Law & Order") and Michael Imperioli ("The Sopranos"). Finally, we get Marine Corps legend Dale Dye in the role of the United States senator who is critical in the final push to upgrade Pitsenbarger's medal.
Obviously, the actors recognized something that the studios didn't: Pitsenbarger's story is one of the most compelling in U.S. military history and it's one that audiences should know and would most likely respond to.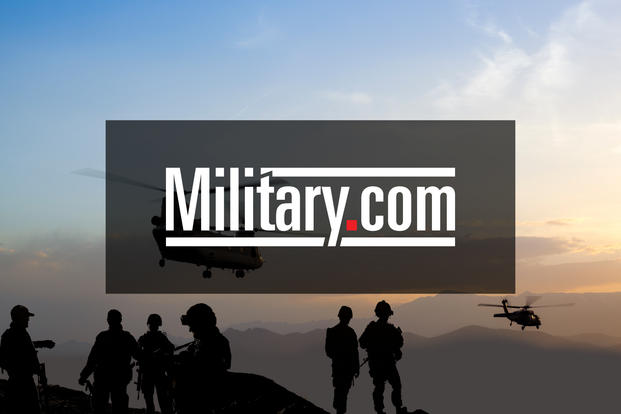 Robinson visited Atlanta this week to premiere the movie, and he discussed the film with us before the screening.
Military.com: This project has been in the works for a long time, right?
Robinson: In 1999, I was hired to write a script on a project about Air Force pararescue. I visited the PJ schools around the country and, every place I went, these young airmen wanted to make sure I knew the story of William Pitsenbarger's heroism in Vietnam.
At that moment in time, they were getting very close to putting the package before Congress and to have him reconsidered for a Medal of Honor.
It was sort of a two-fister. It was the story. These guys were all behind this because it would mean a lot for their career field. At the time, nobody knows who the PJs were. There are only 600 of them at any given time.
At the end of project, I ended up at Kirtland Air Force Base to witness the graduation of that PJ class. William's father, Frank Pitsenbarger, had been invited to speak, and I had the occasion to listen to him talk as he lamented the things that he never got to see his son do. I lifted some of those lines from that very speech and dropped them into the movie. The big one that Frank mentioned was that he never got to see his son fall in love and have a child of his own because only then could his boy understand how much his father loved him.
When I heard that, I kind of had this epiphany. I flash back to my own dinner table when I was a teenager and watching the Vietnam War play out on the nightly news. My dad was deeply troubled that the war could go long enough that I might get drawn into it.
I didn't really understand those feelings of a parent at that time. But in this moment, during the speech, I flashed on my seven-year-old son. Just the idea of losing a child was so desperately sad to me in that moment that the movie just kind of jelled. I went, "I know what this is. This is a … two-generational movie about men and sons and moms and sons and the people who support our warriors and what it costs them."
Military.com: Your movie takes a pretty tough stand on how uneducated younger Pentagon staff was about Vietnam just a generation later. I understand that Sebastian Stan's character is a stand-in for the audience as he researches the story, but just how much of the version in the movie is literally true and how much is metaphor?
Robinson: There was a young man named Parker Hayes who was not actually working in the Pentagon. He was employed by the Air Force Sergeants Association and the Airmen Memorial Museum. He was a young man tasked with interviewing all these men who served with Pitsenbarger and compiling the package that would eventually go before Congress. And he answered to Whit Peters at the Department of the Air Force.
To me, that was a great way in because, like me and my producing partner Sidney [Sherman], Hayes didn't know anything about this when he started. He was just a researcher.
He was the first guy to go in and actually interview these veterans. And it was the first time they had ever told the story of Operation Abilene. When I met Parker, he gave me that list of people and said, "Go forth and interview these people." That day still remains a powerful trauma in their lives. A lot of the dialogue and the characters, while some are amalgams, are certainly drawn directly from our personal experiences in meeting these men.
[Editor's note: Unfortunately, Parker Hayes died in 1999 and wasn't able to see the movie his research inspired.]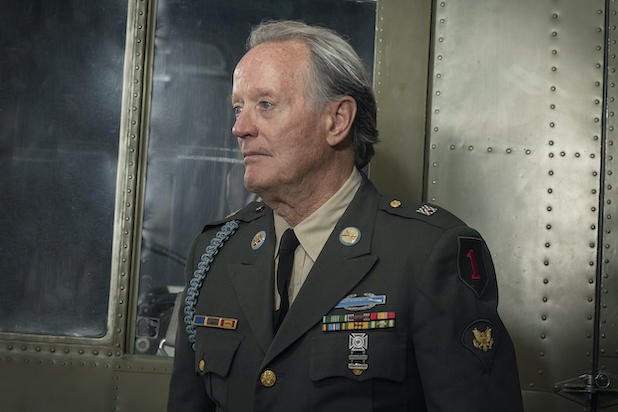 Military.com: It really struck me that "The Last Full Measure" ended up being Peter Fonda's last movie. Considering his own role as a '60s counterculture icon and his family's controversial history with the Vietnam War, his performance seemed to have some extra weight.
Robinson: People ask me about that all the time. And it's a great question because it speaks to something bigger that informs the non-homecoming of the Vietnam experience. Because there wasn't a homecoming for those veterans,
Peter, like many people, was against the policy. He was an anti-war activist, and that was his constitutional right. And he was a counterculture icon as well. But the fact is, and this is true not only of Peter but of all the men in this movie who are of that generation, they were all of draftable age. They went to high school with men who got called and went. Some came back, and some came back forever changed, and others didn't come back.
When you look through the prism of time and the context of now five decades since the Pitsenbarger story happened, you understand that we all grow, we all mature, we all find empathy. I think for this generation of actors, apart from wanting to be involved in a great story, they wanted to pay tribute to people that they knew who served and say, "Welcome home" in their own way.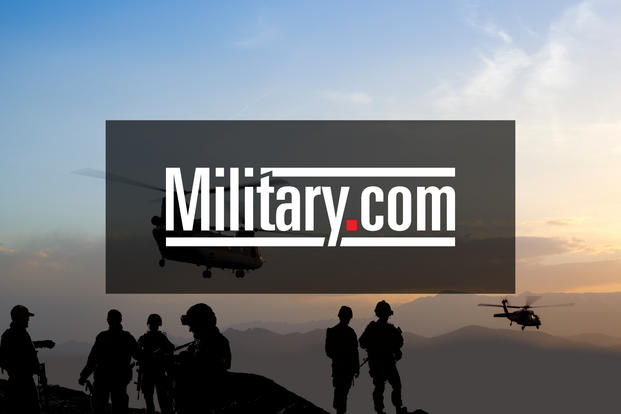 Military.com: You've had a very hands-on role in presenting this movie to the military community. Can you tell us about that experience?
Robinson: We started last March in Dayton, Ohio, at the Air Force Museum, which is the very place where Pitsenbarger's family received the Medal of Honor. They have a beautiful IMAX-sized screen, and we had many of the survivors of Operation Abilene plus the Pitsenbarger family. That was a wildly emotional night, as you can imagine. We didn't know how anybody was going to react.
That screening turned out to be wildly successful and emotional. From that point on, Sidney and I have crossed the country many times. I think we've screened the movie close to 60 times now, mostly for military audiences.
It's just been the most amazing experience to not only show the film, but to stay for a Q&A afterward. Audiences are always stunned at the end, as if they can't quite engage for a while. So I've had to learn how to start without a question. By the end of the conversation, people get really emotional because these veterans have been through things you just can't imagine.
We would stay after, and we'd sign posters for anybody who wanted to stay and come up and talk to us. I can't tell you how many people said, "I never understood my father until I saw this movie." Some men would come up and say, "I didn't want to come here today. I'm so glad I did. I have amends to make."
Wives said to us, "He can't even walk up here right now, but I'm here to tell you this changed him." We don't take credit for that. We just feel like we told this story in a context where people can discover themselves in the story and realize that they're not guilty of anything.
We must no longer shame them, and we owe them safe spaces so that they can tell these stories. Because if they don't tell these stories, they're going to be lost and they're never really going to be able to emerge from that isolation of shame.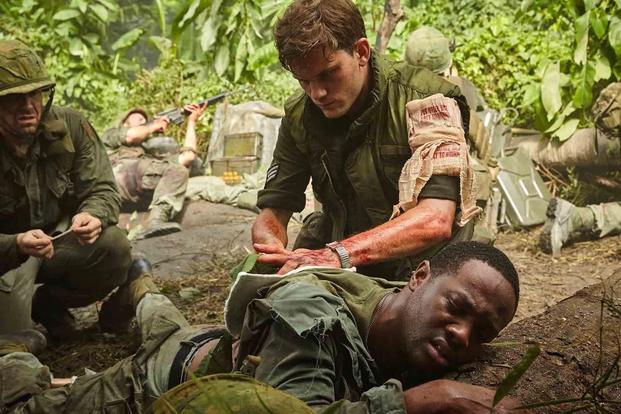 Military.com: How has your journey in making this film affected you?
Robinson: I now sit on the board of a group called Save a Warrior, which is a suicide prevention nonprofit. We put 12 men and 12 women through separate five-day cohorts where we create that space for them and get them to start talking about not only their wartime trauma, but usually there's pre-trauma, it's sexual abuse, it's all kinds of things that combined with a war experience lead to suicidal ideation.
Save a Warrior was started by an Army veteran named Jake Clark. As of December, we've put over a thousand people through the program over seven years, and we've only lost three. That's awesome. That's pretty amazing.
I went through the program myself. I had to sit in the seat as a witness, as a civilian witness, and it changed my life. It was the most powerful emotional thing I've ever been through as a man. You know, and, uh, you, you just realize that you're, you're surrounded by people who have done really great things.
I feel in debt to that experience. I just want to see these guys heal and have the life that they deserve.