"Top Gun: Maverick" arrives in theaters June 26, and Paramount has decided it's time to let everyone get familiar with the new cast. You know, the ones actually young enough to serve as Navy aviators.
That's not intended as disrespect to Capt. Pete "Maverick" Mitchell (Tom Cruise), the beloved hotdog who has somehow managed to stay on active duty at the age of 79. (OK, that might be an exaggeration.)
The movie is directed by Joseph Kosinski, who made "Oblivion" with Cruise and directed the excellent firefighting movie "Only the Brave." Christopher McQuarrie, Cruise's partner on the recent "Mission: Impossible" movies, led the team of screenwriters.
We get some clues about the story from the latest press release. Maverick is "where he belongs, pushing the envelope as a courageous test pilot and dodging the advancement in rank that would ground him." Well, that should shut up everyone who wondered how Mitchell could've served so long and still be only a captain.
Rooster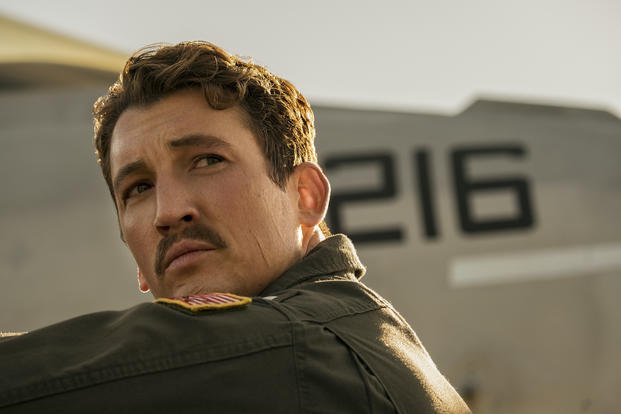 Everything points to a weird father/son-style conflict brewing between Maverick and Lt. Bradley Bradshaw, call sign "Rooster." True "Top Gun" fanatics will have already realized that Rooster is the son of Goose, Maverick's late Radar Intercept Officer Lt. Nick Bradshaw.
How very Shakespearean (or Star Warsian). Rooster is played by Miles Teller, an actor who's perfected cocky in movies such as "Whiplash," "Only the Brave" and "War Dogs."
Hangman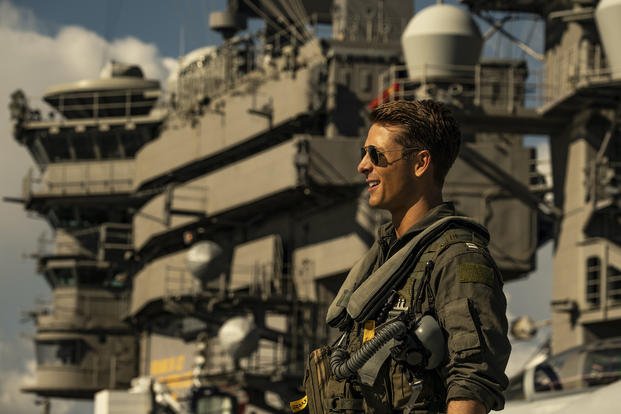 We don't have many details about the rest of the characters, so you'll have to imagine what's up from these photos and the actors' resumes. Hangman is Glen Powell, an actor who's seemed on the verge of stardom since "Everybody Wants Some!!" in 2016. He's had good roles in the Iraq war movie "Sand Castle" and the NASA movie "Hidden Figures."
Early guess: Hangman 2020 is the modern version of Iceman 1986.
Phoenix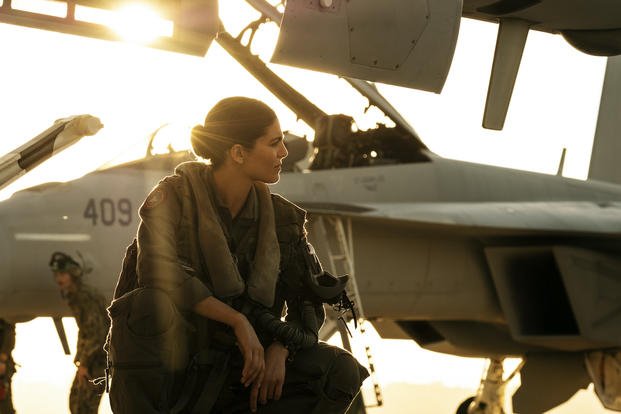 Generations of young girls have wondered why Charlie (Kelly McGillis) or Carole (Meg Ryan) didn't have a shot at flying. Well, it's the 21st century, and now we've got Phoenix, played by Monica Barbaro ("Stumptown," "Chicago Justice").
Bob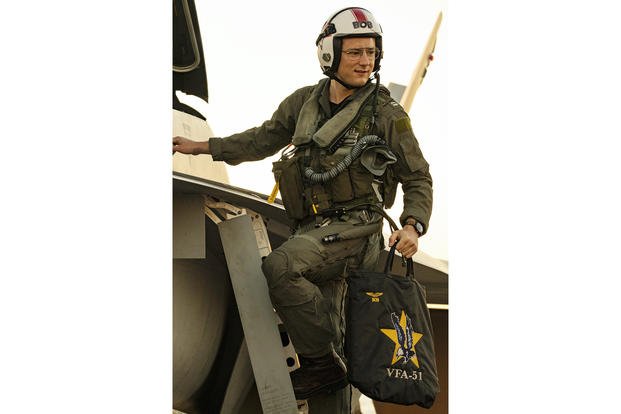 What kind of call sign is "Bob?" Was anyone even trying or will there be some clever and colorful backstory that justifies the name? Lewis Pullman ("Bad Times at the El Royale," Major Major in the "Catch 22" television series) will try to sell us on it.
Payback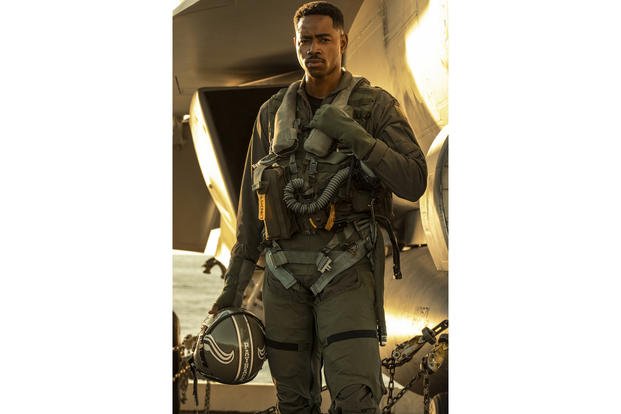 Back in 1986, Sundown (Clarence Gilyard Jr.) briefly replaced Goose as Maverick's RIO after [SPOILER] the bad thing happened. He was also the only man standing between "Top Gun" and an all-white cast.
Jay Ellis, son of an Air Force veteran and raised as a milkid, plays Payback and hopefully has more to do than Sundown did in 1986. Ellis stars on the HBO comedy "Insecure."
Fanboy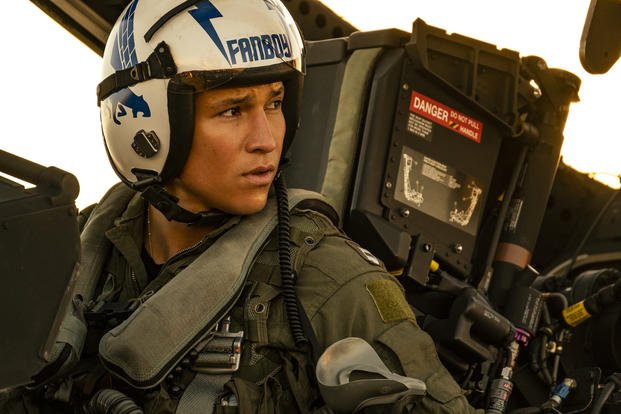 Does call sign Fanboy suggest a bunch of Marvel jokes? Star Wars teases? Batman taunts? We'll be on pins and needles until we get the truth. Danny Ramirez is the actor who's really getting his break here. He's got a handful of credits, the biggest being the Netflix series "On My Block."
Let's not forget: "Top Gun" was full of actors who hadn't yet made it. Sure, Cruise had starred in "Risky Business," but Maverick is the role that made him the star he's been for the last three decades.
Anthony Edwards' role as Goose made everyone forget that he starred as Gilbert in "Revenge of the Nerds."
Iceman made Val Kilmer a star and led to his underrated turn as Batman in "Batman Forever."
Meg Ryan, Tim Robbins ("The Shawshank Redemption"), Adrian Pasdar ("Heroes") and Gilyard ("Matlock," "Walker, Texas Ranger") all got their big break in the movies in "Top Gun." If there was a New Talent Casting Hall of Fame, "Top Gun" would be a founding member.
So, if you're asking yourself who these people are and wondering why you should care, just remember what happened last time. "Top Gun: Maverick" wants history to repeat, and these folks are the new stars the movie aims to make.