Gary Sinise spoke with us when he was scheduled to co-host the National Memorial Day Concert in Washington, D.C. He's had to cancel, but the show will go on, airing at 8 p.m. Eastern on May 26 on PBS stations. Mary McCormack will fill in for Gary as co-host with Joe Mantegna.
This year marks the 30th anniversary of the National Memorial Day Concert, and Sinise has been involved with the event since 2005. We had a great conversation and decided to share the interview even though he won't be able to attend the event.
Sinise spoke to us about his experiences with the concert, what the role of Lt. Dan Taylor has meant to his career and his life, and his recent memoir "Grateful American."
I brought up his father Robert's own movie career, which he started as editor for the drive-in gore schlockmaster Herschell Gordon Lewis in the early 1960s. Gary enthusiastically displayed his own knowledge of deep cuts from one of the trashiest filmographies of all time. He truly is a renaissance man.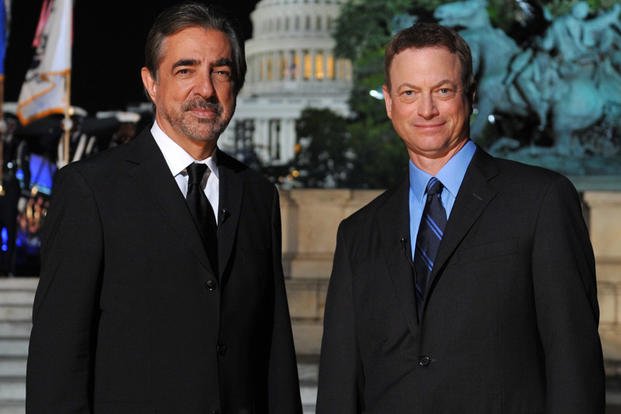 This is the 30th anniversary of the National Memorial Day Concert. How many of these have you hosted?
Yeah, it's incredible. The first concert I did was in 2005. And my buddy, Joe Mantegna, had started doing the concert in 2002, and he invited me to come with my band to be a part of a segment that was focused on the USO. I was doing a lot of USO performances and tours and that kind of thing, so we brought my band and we played in the 2005 concert.
At that concert, they asked me if I would narrate some of the content after we performed. I stayed on and narrated a few segments, and then they asked me to come back and co-host with Joe. And I've been doing it ever since.
Are there any particular moments over the last decade and a half that stand out for you?
There are too many. When I first started doing the concert, Charles Durning was still alive. Charlie was not only an amazing actor, but he hit the beach at Normandy and fought his way all the way into Germany.
Charlie had an incredible World War II story, and I remember him telling his personal story. He would usually tell other stories but, at one point, he started telling his own story on the show. And it was so incredibly powerful. When he passed away, they replayed that. I remember just standing there at the rehearsal, watching the video and just bursting into tears because it was so powerful and he was a wonderful guy.
And that was just one moment. I've had so many opportunities myself to be in different segments, highlighting different stories, and each one of them has been very, very powerful.
Memorial Day this year is right before the 75th anniversary of the D-Day landing. Is there anything special planned for the concert this year to commemorate that?
Obviously, we are going to have a group of World War II veterans there. This is also the 30th anniversary of the concert, so we're going to do a little segment that highlights some great moments over the years of the show. The D-Day anniversary is just a week after the show, so we're going to do something special for that.
We've got great performers who are a part of the show, again, this year. It's kind of funny, but every year after the concert, everybody looks at each other and says, "Well, I think that's the best one we've ever done."
Each year, the concert is very moving, very powerful, very uplifting, very supportive, celebrating those who have sacrificed in defense of our freedom.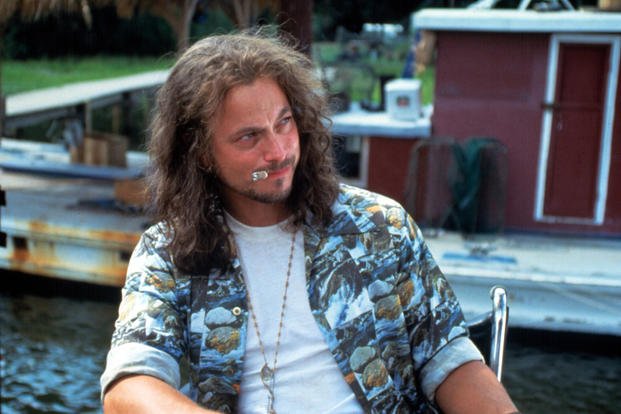 Speaking of anniversaries, coming up this July 4 weekend is the 25th anniversary of the release of "Forrest Gump."
25th, yeah, that's right. The release date is actually July 6. On the National Mall, on May 24, Paramount Pictures is setting up a giant movie screen and doing a 25th anniversary event with a free screening of "Forrest Gump." We're highlighting and celebrating the 25th anniversary and making it a part of the Memorial Day celebration.
I know you must answer this question almost every day of your life, but how did Lt. Dan change your life?
In many ways, and not only the career. I had done only two or three movies before I did "Forrest Gump." That was certainly a career changer, for sure. It also led to a long, 25-year relationship with the Disabled American Veterans organization because, within weeks of the movie coming out, they invited me to come to their national convention.
Having played the wounded soldier and the wounded Vietnam veteran, they wanted to present me with an award for playing a wounded veteran in what they considered a positive way. I didn't know much about the DAV at that time, so I went to the national convention and I was just knocked back. There were thousands of wounded veterans in the ballroom.
That began a long relationship that continues today. I've played their national convention with my band over a dozen times. I'll be there again in Orlando this summer. I continue to support them in various ways.
And that really was the thing that started me working in support of our wounded service members. After September 11, I just went full-on with supporting our military and veteran community and started the Gary Sinise Foundation.
Can you elaborate on the work that the foundation is doing now?
We have multiple programs. If you visit our website, the GarySiniseFoundation.org, and go to the YouTube channel icon at the bottom of the home page, you can see dozens of videos of our different programs and meet the people we are serving and supporting through our home-building program or our Gold Star Family Initiatives or our Support and Appreciation Events.
Our World War II Program is called Soaring Valor. We're pairing up high school kids with World War II veterans and taking them down to the National World War II Museum in New Orleans. There are multiple programs and multiple videos down there that really show all the programs in action. You get to really meet the people that we're serving.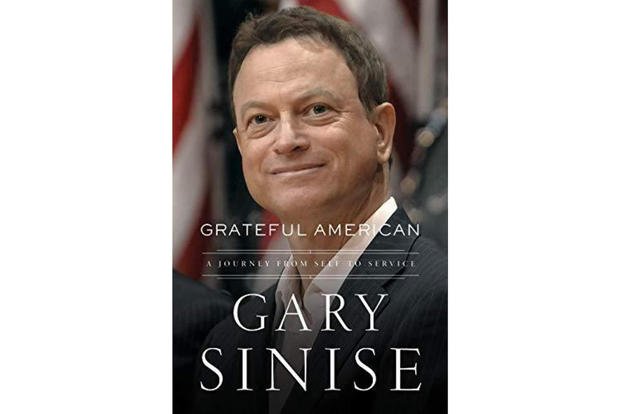 I was incredibly knocked out by your book "Grateful American" for a hundred reasons, but one thing that really stuck with me was how eloquent you are in talking about being young and starting the Steppenwolf Theatre company in Chicago. You did a great job of portraying the sense that young people can do anything, especially when they don't know what they can't do.
Yeah, you don't know what you don't know, right?
Your book should be of interest to all kinds of people, not just those who followed your later career. It's an amazing story.
Thanks, thanks so much. I appreciate that. I'm a grateful American, for sure.
And I can't tell you how impressed I am that I'm speaking to the son of the man who edited "Blood Feast" and "Two Thousand Maniacs!"
You don't know those movies. You're kidding me.
Come on, those are cult classics.
For a handful of people, yes. My dad was just a youngster cutting those movies for no money. You know "Color Me Blood Red"? How about "The Gore Gore Girls"? And there's another one, my favorite, "Scum of the Earth." That's a really good one. Herschell Gordon Lewis was something.
One of the legends of a certain kind of cinema.
Well, you're one of the first people I've talked to who's mentioned that part of the book and actually knows those movies.