The Navy has a history of publicly sacking officers for a "loss of confidence in leadership." Sometimes, it tells the public what led to that loss of confidence; other times, it doesn't.
But the Navy isn't the only branch of service that has to fire officers, even if its firings seem to be much more public than the other branches. The Navy just has much more experience with it. If an officer does get fired publicly, it's usually safe to assume there's a good reason for it.
Usually.
Historical instances of high-ranking officials being fired include President Harry Truman sacking Gen. Douglas MacArthur for failing to respect the Office of the President and Gen. Stanley McChrystal getting canned for trashing the Obama administration in front of Rolling Stone reporters.
Though the Navy likes to cite a loss of confidence, statistics compiled by the Associated Press between 2005 and 2013 found that, of the 255 fired commanders above the rank of lieutenant colonel, 40% percent were actually sacked because of sexual misconduct. Another 10% percent were alcohol-related.
Here are five examples of high-profile firings we just can't let go of, without ever mentioning the words "fat" or "Leonard."
5. Air Force Gen. Michael Dugan
Dugan was the 13th chief of staff of the Air Force for a brief 79 days in 1990. A Vietnam veteran with more than 300 combat missions, he seemed like the perfect man for the job. When Saddam Hussein invaded Kuwait later that year, air power would be decisive. But Dugan wouldn't be in the Air Force by the start of Operation Desert Storm.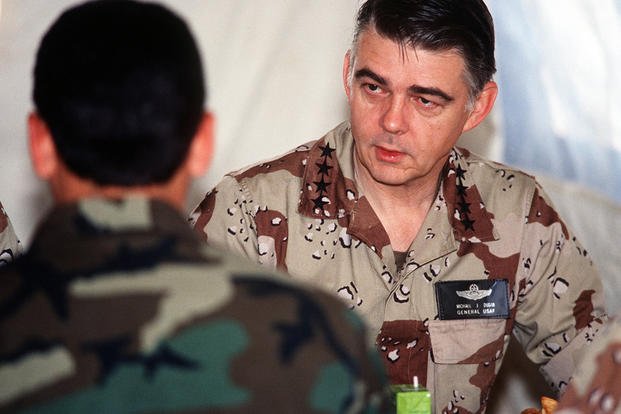 The general was fired by then-Defense Secretary Dick Cheney for telling journalists the U.S. was going to bomb Baghdad and intentionally target Hussein, his family and his mistress, as well as other sites that would cause the most psychological damage to the Iraqi people.
Former Air Force Chief of Staff Curtis LeMay might have approved, but President George H.W. Bush did not.
4. Navy Vice Adm. Tim Giardina
Giardina is another naval officer who fell to a "loss of confidence." Except this time, that loss seems entirely justified. In 2014, Giardina was second in command at the U.S. Strategic Command so he ended up in national headlines when he was investigated by the Naval Criminal Investigative Service for using counterfeit chips in a poker game at the Horseshoe Council Bluffs Casino in Council Bluffs, Iowa.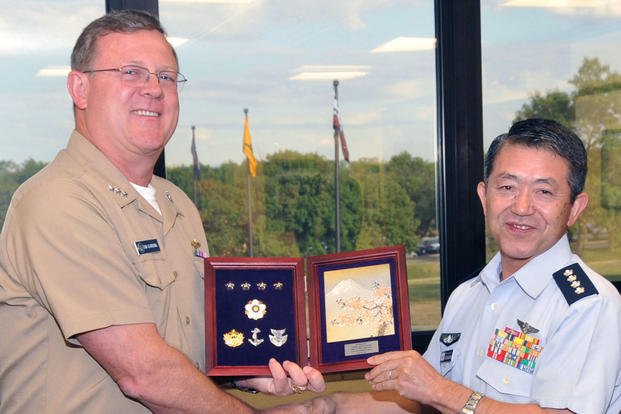 After being caught cheating at poker, Giardina had to be removed from his post by President Barack Obama himself, because only the president is able to relieve three- and four-star officers.
3. Navy Rear Adm. David Baucom
We've all had a bad night. Many of us have had a bad morning after a bad night. Most of us are also not two-star admirals in the U.S. Navy. In 2015, Baucom was fired and reprimanded after stumbling around his hotel, naked and visibly intoxicated -- which means he could barely walk.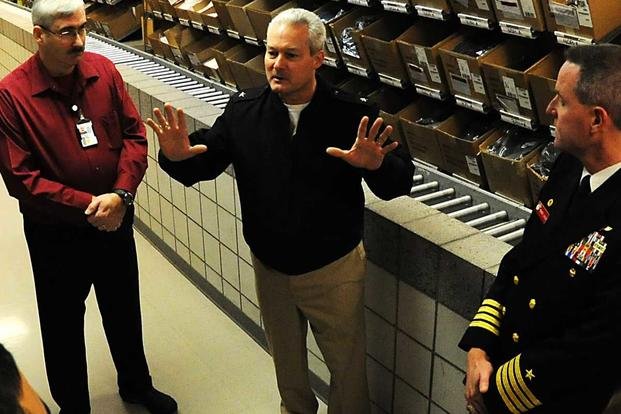 Read: Two-Star Navy Admiral Relieved After Wandering Hotel Drunk, Naked
After attending a conference at a Florida hotel, the admiral drank until he fell from a barstool and hit his head, then wet his pants. He was then helped to his room by the hotel staff. Baucom said he took a prescription drug before bed and woke up in the night to use the bathroom. But he missed the door to the bathroom entirely, instead walking around the hotel.
In his defense, Baucom said he forgot his pajamas and that he'd pack them next time.
2. Army Brig. Gen. Bryan Roberts
Roberts is memorable for telling his soldiers at Fort Jackson, South Carolina, that he had a zero tolerance policy toward sexual assault while he was under investigation for just that. A disciplinary committee would later find the general guilty of assaulting his mistress.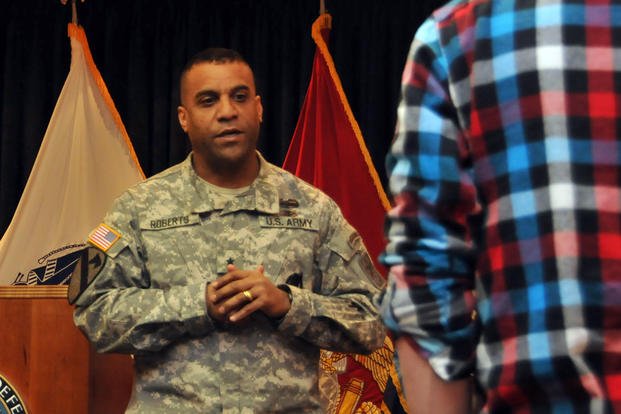 According to The Washington Post, the two were in the general's quarters in February 2013 when a fight over a cellphone ensued. The general's mistress had accidentally called the general's wife.
He was also convicted of adultery with two other women. He would be transferred to the Pentagon and fined $5,000, effectively ending his military career.
1. Air Force Maj. Gen. Michael Carey
Everyone has their bad days at work, ones where they imagine doing the craziest things imaginable as they try to get fired. Most people never go through with it, though. Carey's story sounds exactly like one of those imaginings -- except he actually went and did it.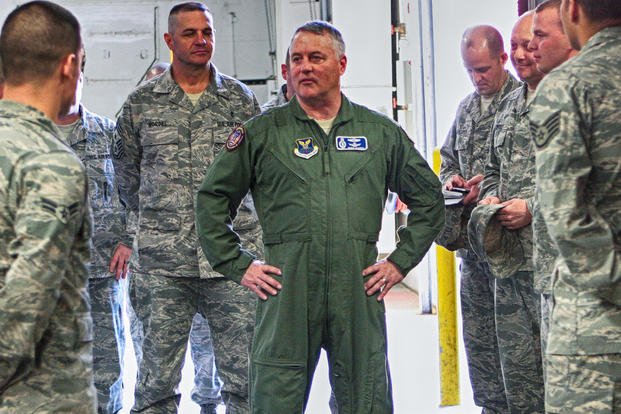 It took a 42-page report to fully describe what Carey, who was in charge of 450 intercontinental ballistic missiles, did on a trip to Moscow in July 2013. Over the course of a few days, he drank like Russia was going to run out of vodka, skipped official meetings, loudly bragged about his importance, blacked out, spent a lot of time chasing foreign women and even tried to play with the band in a Moscow bar.
What happens on TDY definitely does not stay on TDY.
-- Blake Stilwell can be reached at blake.stilwell@military.com.
Want to Learn More About Military Life?
Whether you're thinking of joining the military, looking for post-military careers or keeping up with military life and benefits, Military.com has you covered. Subscribe to Military.com to have military news, updates and resources delivered directly to your inbox.