Lt. Gen. Lewis "Chesty" Puller was a Marine's Marine. A bonafide badass leatherneck with the scars to prove it. But this badass had one soft spot—his fierce loyalty and care for his men. Puller's leadership is one of the reasons why to this day, Marine Corps officers in the field never eat until the enlisted men have been served.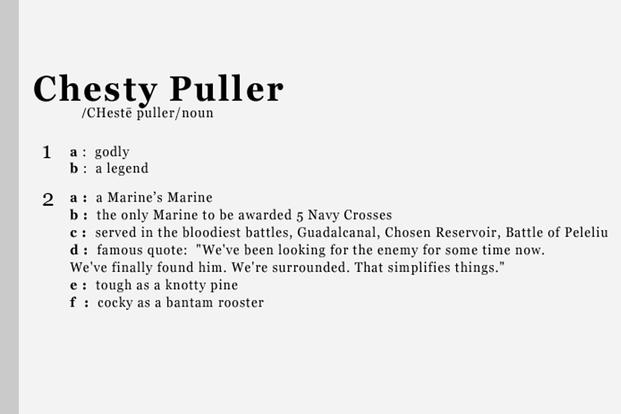 Born June 26, 1898 in West Point, Virginia, Puller grew up hunting and listening to tales of the Civil War told by his relatives. He also had a heavy appetite for reading, pouring through countless books of military tales and history. He would go on to become a well-known figure in Marine Corps folklore, with both true and exaggerated tales of his experiences being constantly recounted within the Corps.
Here are 5 reasons why Puller became a Marine Corps legend:
1. Lead by Example, Lead Like a Marine
Puller's motto "Lead by example" is not an empty slogan. He lived with his men. There were no officers' messes in Puller's outfit and he fell in line with the privates, carrying his own mess gear. In combat, he rigidly refused comforts unattainable for his men, and in training, he carried his own pack and bedding roll while marching at the head of his battalion.
Related content: Sound Off: Should Chesty Puller Finally Get the Medal of Honor?
Once, during a 28-day combat patrol through New Britain, he refused to allow native bearers to carry his pack, which had been stripped to the barest essentials. Like the men, he adhered to a monotonous diet of "K" rations. He sacked in on the deck or on the bare floor of an abandoned native hut, refusing to allow the natives to make a mattress of banana leaves for him. And the legendary stories go on and on. There's more truth than fiction in the tales of his exploits, as evidenced by his massive list of combat decorations for extraordinary valor.
2. The Legend of "Chesty"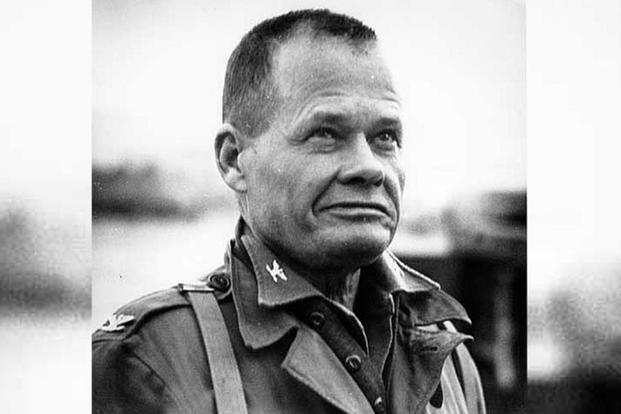 Some say Puller got his famous nickname because of his big, thrust-out chest; the myth was that the original had been shot away and the new chest was a steel plate. Others state that "chesty" was an old Marine expression meaning cocky. A few claimed that he developed the chest from shouting commands above the noise of battle.
"We don't need no frontline communications," men under Puller bragged, "Chesty yells commands up and down the line. You can hear him for miles."
3. Most Decorated Marine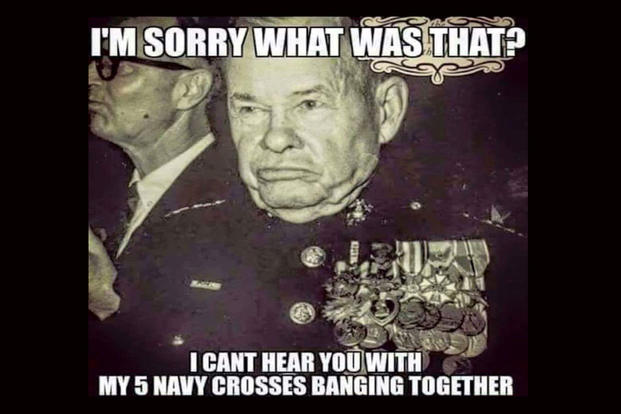 Puller was the most decorated Marine in history, and the only Marine to receive five Navy Crosses. He led Marines in some of the bloodiest battles of World War II, including Guadalcanal and Peleliu, the names of which forever speak of the Marines' exploits and sacrifices.
In the Korean War, Puller was again assigned as commander of the 1st Marines, which he led to a landing at Inchon on September 15, 1950, earning his Silver Star in the process. He was given the Distinguished Service Cross from the Army for action from November 29 to December 5 of that same year, and his fifth Navy Cross for action during December 5–10 at the Battle of Chosin Reservoir. It was during that battle when he made the famous quote: "We've been looking for the enemy for some time now. We've finally found him. We're surrounded. That simplifies things."
4. Served as Both Officer and Enlisted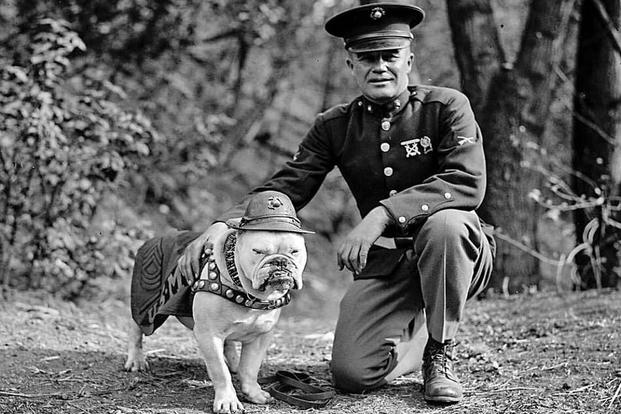 Puller was commissioned as a 2nd Lieutenant during World War I. As the war wound down, he was put on inactive status and given the rank of corporal. In keeping with his badass-itude, he re-enlisted as a private and was sent to Haiti to fight Caco Rebels bent on the violent overthrow of the U.S.-sponsored Haitian government. His valor and accomplishments in battle earned him rapid promotions, and by the time he was shipped out to Nicaragua in 1930, he was a commissioned Lieutenant, again.
Puller's legend preceded him and served him well leading young men. His men knew that he had their backs because he had humped through jungles, endured the harshest of conditions, and been wounded in battle, just like them.
Puller quickly earned the reputation among his superiors as someone who didn't abide with BS or political maneuvering. Some say that his straight-forward attitude, while serving him well in combat and respect from his men, caused him to be passed over for receiving the nation's highest award -- the Medal of Honor.
5. "Pullerisms"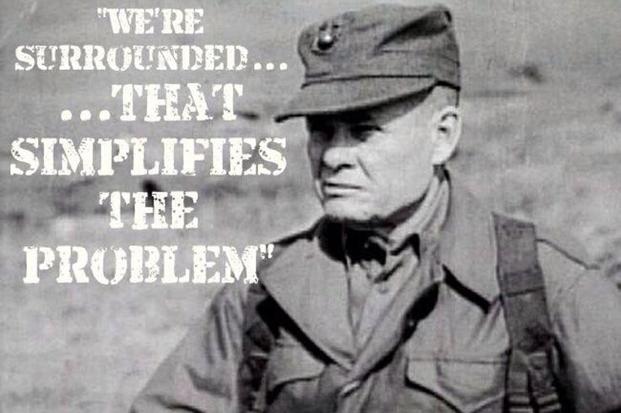 "Old breed? New breed? There's not a damn bit of difference as long as it's the Marine breed."
"Where the Hell do you put the bayonet?" (He said this while at a flamethrower demonstration. Apparently, Puller wanted to be ready to stab the men he set on fire.)
"Son, when the Marine Corps wants you to have a wife, you will be issued one." (This was Puller's response to a young Marine who was asking permission to be married.)
Follow Sean Mclain Brown on Twitter at @seanmclainbrown
Keep Up With the Best in Military Entertainment
Whether you're looking for news and entertainment, thinking of joining the military or keeping up with military life and benefits, Military.com has you covered. Subscribe to the Military.com newsletter to have military news, updates and resources delivered straight to your inbox.