Thousands of men and women who served have passed away this year. Military.com takes a moment to remember a few notable U.S. veterans who made a lasting impression both in and out of the military before leaving us in 2019.
Justice John Paul Stevens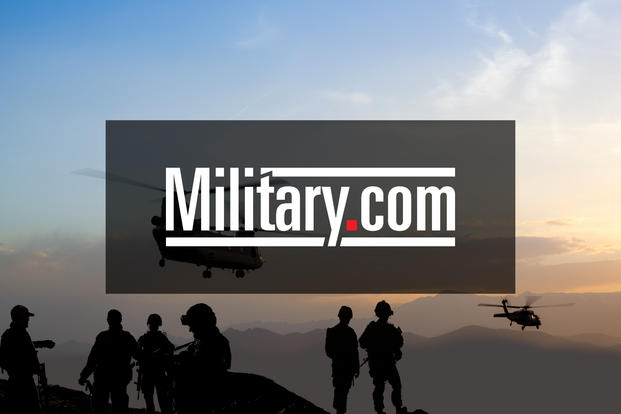 John Paul Stevens is the rare American who joined the Navy on Dec. 6, 1941, one day before the Japanese attack on Pearl Harbor. That clairvoyance skill served him well as he served as an intelligence officer in the Pacific Theater. Stevens was awarded a Bronze Star for his role on the codebreaking team that developed the intelligence used to bring down Japanese Adm. Isoroku Yamamoto's plane in 1943.
A Northwestern Law School graduate, Stevens was appointed to the Supreme Court by President Gerald Ford in 1975 and served until his retirement in 2010.
Stevens was 99 years old when he died on July 16, 2019, and holds the distinction of being our longest-lived Supreme Court justice.
RELATED: Former Supreme Court Justice, Navy Veteran John Paul Stevens Dies at 99
Congressman John Conyers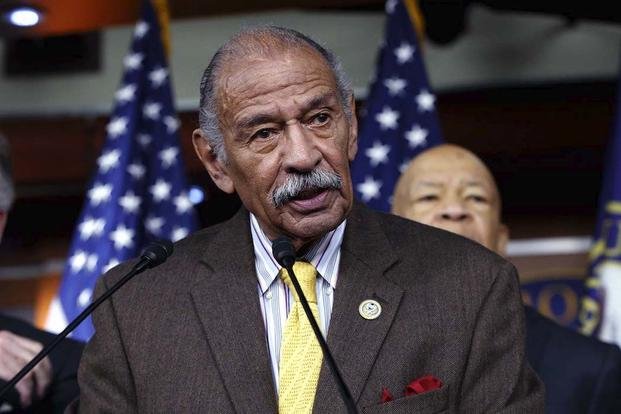 John Conyers served in the U.S. Army from 1950 to 1954 and completed his military career by serving in the Army Reserve from 1954 to 1957. He served one year in Korea during the Korean War as an officer with the U.S. Army Corps of Engineers.
Conyers was first elected to Congress in Michigan in 1964 and served continuously until he resigned in December 2017 after former employees accused him of sexual harassment. During his congressional career, he helped found the Congressional Black Caucus, earned a spot on President Richard Nixon's notorious Enemies List, and opposed the prosecution of WikiLeaks under the Espionage Act.
Conyers died at age 90 on Oct. 27, 2019, at his home in Detroit.
Actor Rip Torn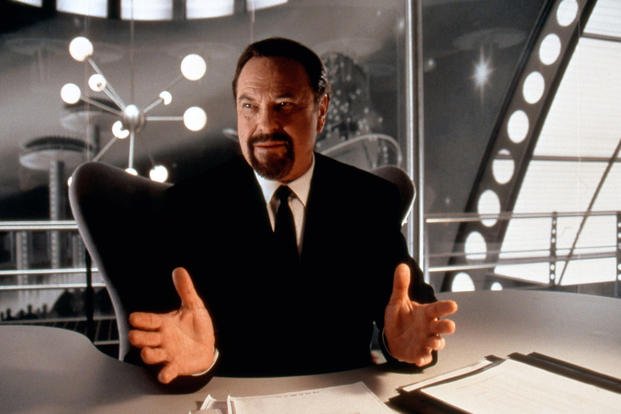 After graduation from the University of Texas, Elmore "Rip" Torn Jr. served in the Army as a member of the military police.
Torn started his Hollywood career as a dramatic actor, making his first screen appearance in the movie "Baby Doll." Later in his career, he earned legendary status as a comic actor on television in "The Larry Sanders Show" and "30 Rock" and in the movies "Men in Black" and "Dodgeball: A True Underdog Story."
Torn died at age 88 at home in Connecticut on July 9, 2019.
RELATED: Army Vet, Emmy-Winning Actor Rip Torn Has Died at the Age of 88
Robert D. Maxwell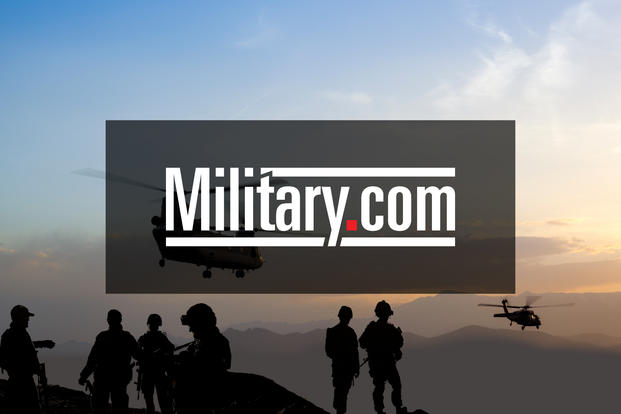 Robert D. Maxwell was drafted into the Army in June 1941 and served as a battalion communications technician. He participated in the North African Campaign and the 1943 invasion of Sicily. After he was injured at the Battle of Anzio, he was out of action for a few months during recovery.
He returned to service for the invasion of southern France in August 1944. In early September, he threw his body on a live enemy grenade and absorbed the blast. He survived and received the Medal of Honor for his bravery.
Maxwell spent his post-war career teaching auto mechanics in Oregon. He died at his home in Bend, Oregon, on May 11, 2019, at age 98.
RELATED: Bob Maxwell, Oldest Medal of Honor Recipient, Dies at 98
Joe M. Jackson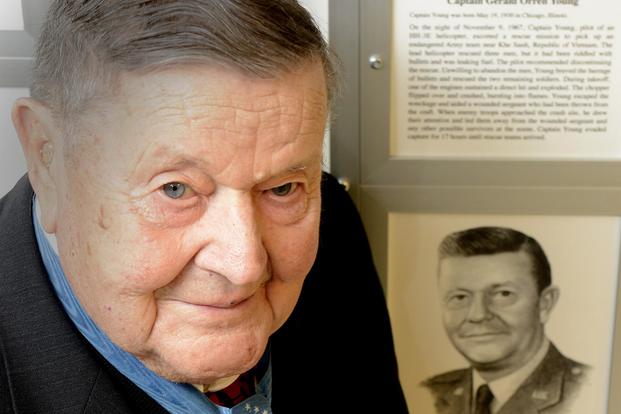 Georgia native Joe Jackson enlisted in the Army Air Corps in March 1941 and flew P-40 Warhawks, P-63 Kingcobras and B-24 Liberator bombers during World War II. He flew the F-84 Thunderjet as a fighter-bomber pilot during the Korean War and the U-2 Dragon Lady in the early years of the Cold War.
During the Vietnam War, Jackson piloted a daring C-123 rescue mission on May 12, 1968, during the Battle of Kham Duc near Laos. President Lyndon Johnson presented Jackson with a Medal of Honor in January 1969 at the White House.
Jackson died on Jan. 12, 2019, at age 95 at his home in Washington state.
RELATED: Air Force Medal of Honor Recipient Joe Jackson Dies at 95
Alfred K. Newman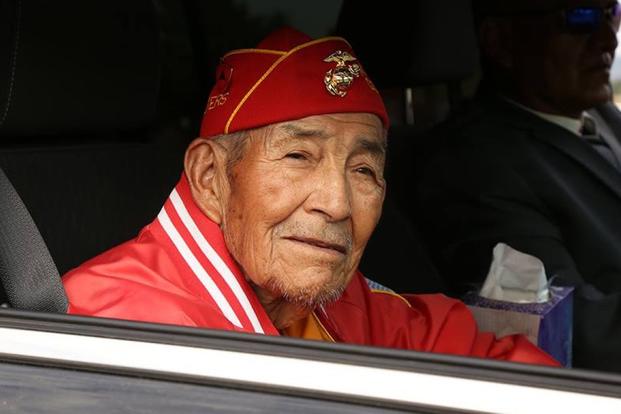 Navajo Native American Alfred Newman joined the Marine Corps in 1943 and trained as a Navajo code talker. He served in the Pacific Theater at Guadalcanal, Bougainville Island, Guam and Iwo Jima.
Newman died on Jan. 13, 2019, at a veterans hospital in Albuquerque, New Mexico, at age 94.
RELATED: Navajo Code Talker Alfred K. Newman Dies at 94 in New Mexico
Jim Leavelle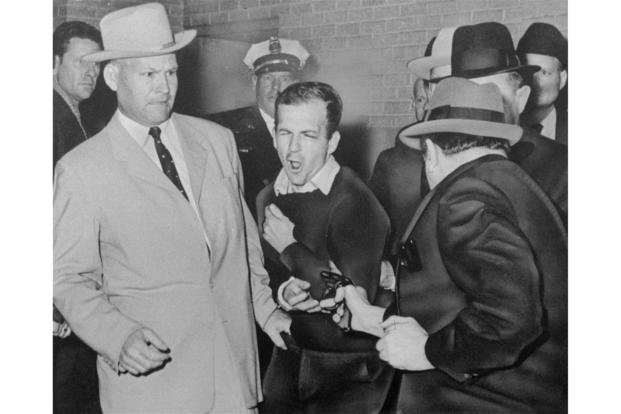 Texas native Jim Leavelle joined the U.S. Navy in 1939 and was stationed aboard the USS Whitney when the Japanese attacked Pearl Harbor on Dec. 7, 1941. Leavelle took a medical discharge after a severe knee injury caused by a crashing wave in 1942.
He joined the Dallas Police Department in 1950 and became a homicide detective. Leavelle earned international fame on Nov. 24, 1963, when he was assigned the duty of escorting Lee Harvey Oswald, the accused assassin of President John F. Kennedy, from the city jail to the county jail. Jack Ruby stepped from the crowd and shot Oswald. Leavelle, wearing a white suit and hat, was seen reacting to the shots in a photo transmitted around the world.
Leavelle died in a Denver hospital at age 99 on Aug. 29, 2019. He suffered a heart attack after hip surgery.
Rip Taylor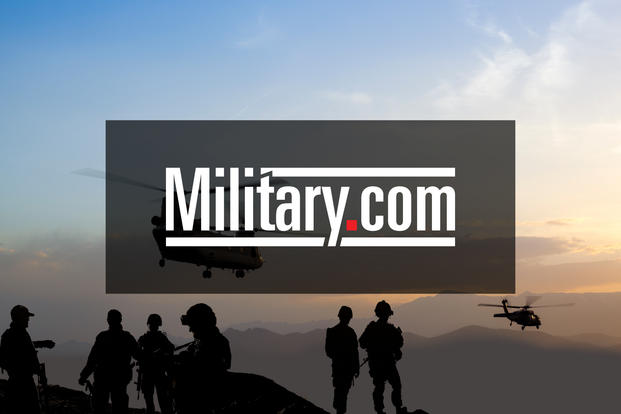 Charles Elmer "Rip" Taylor Jr. served in the Korean War as a member of the U.S. Signal Corps. Because of his obvious theatrical talents, he was assigned to Special Services and performed for troops in Tokyo and Korea.
Taylor enjoyed a true post-war showbiz career. He had a successful nightclub act that landed him prestigious gigs in Las Vegas and was a popular celebrity guest on 1970s game shows like "Hollywood Squares," "Match Game" and "The Gong Show."
Rip Taylor died on Oct. 6, 2019, at Cedars-Sinai Hospital in Los Angeles at age 88. He had been hospitalized for an epileptic seizure.
RELATED: Army Veteran, Madcap Confetti-Throwing Comic Rip Taylor Has Died at 84