Military.com commemorates just some of the notable U.S. veterans who made a name for themselves both in and out of the military, and passed away in 2018.
Floyd Carter Sr.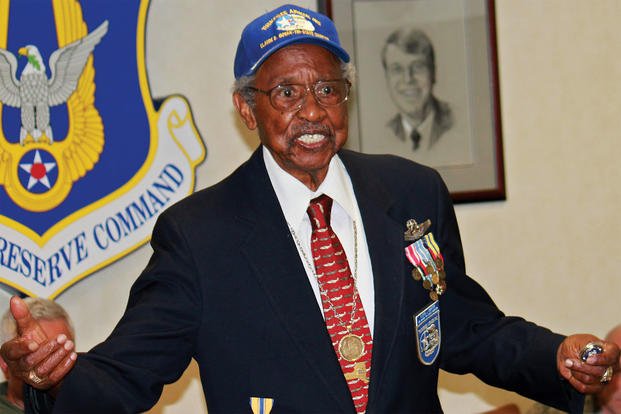 One of the last of the Tuskegee Airmen, the renowned flying force that contributed to America's World War II efforts, and a decorated veteran of three wars and 27 years with the NYPD, Floyd Carter died in March this year at the age of 95, leaving a long legacy as a groundbreaking hero pilot and a city police detective. Carter, who simultaneously rose through the ranks of the U.S. Air Force Reserves and the police, was honored in 2007 with the Congressional Gold Medal by President Bush for breaking the color barrier in Tuskegee. For more on Carter and his career, see this Military.com article.
Bill Daily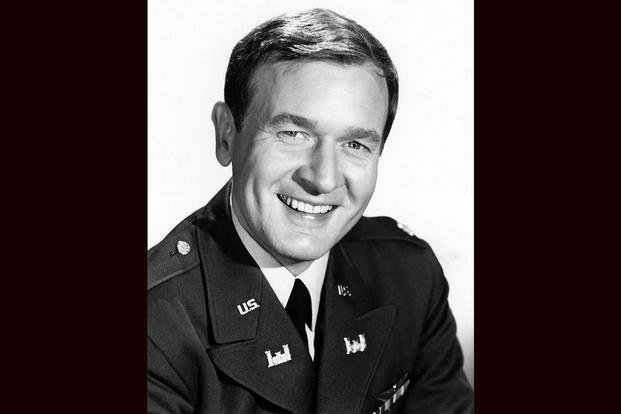 Best known for his work on legendary sitcoms such as I Dream of Jeannie and The Bob Newhart Show, Bil lDaily was a born entertainer. After studying at the Goodman Theatre School in his youth, Daily left home to become a professional musician, playing bass with jazz bands across the Midwest, before getting drafted into the Army and serving in the Korean War with an artillery unit before being transferred to an entertainment unit. After leaving the service he made a name for himself in the Chicago comedy scene as a stand-up comic and writer, where he became buddies with Bob Newhart. Known for his upbeat, funny demeanor, he starred as Larry Hagman's astronaut friend Major Roger Healey in I Dream of Jeannie in the sixties, and Bob Newhart's offbeat neighbor Howard Borden on The Bob Newhart Show in the seventies, as well as psychiatrist Dr. Larry Dykstra on ALF in the eighties.
Daily passed away from natural causes at the age of 91, on September 8. Barbara Eden, his co-star on I Dream of Jeannie, said of his passing, "Our favorite zany astronaut, Bill Daily has passed. Billy was wonderful to work with. He was a funny, sweet man that kept us all on our toes. I'm so thankful to have known and worked with that rascal." Bob Newhart added, "Bill Daily & I go back to Chicago in the 50's. He and I were both trying to get into standup. Later, he joined the Bob Newhart Show. He was our bullpen guy - you could always go to him. He was one of the most positive people I've ever known. I will miss him dearly."
Alene Duerk
She was the first woman to rise to admiral in the Navy, and 46 years after her promotion into the ranks of flag officer, Alene Duerk passed away at the age of 98 years old. Duerk spent her career in the Navy's nursing corps, serving during three major wars and eventually rising to the Navy's top nurse position. "I didn't go into the Navy for a lifetime -- I went in for six months," she once said. "But I had an amazing career and have a lot of good memories. I hope I did my duty." For more on Duerk's career, see this Military.com article.
R. Lee Ermey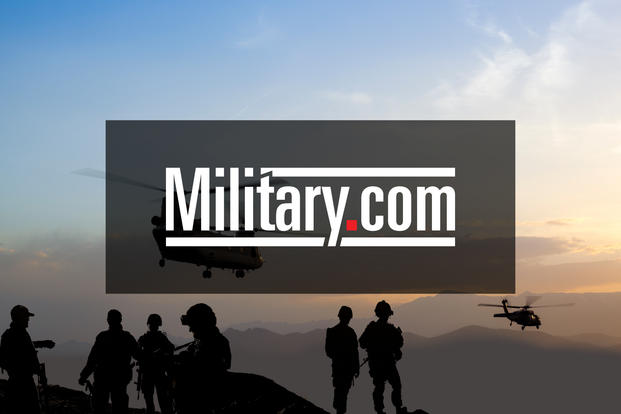 He might not have had the highest-profile acting career, but chances are you know who R. Lee Ermey is, based on his immortal role as Gunnery Sergeant Hartman in Stanley Kubrick's Full Metal Jacket. A Marine through and through, Ermey played hardcore authority types in most of his 60+ roles over his career, including Sarge in the Toy Story films, track and field coach and Nike co-founder Bill Bowerman in Prefontaine, General Kramer in Toy Soldiers and Mayor Tilman in Mississippi Burning. He also hosted the History Channel series "Mail Call" and "Lock N' Load with R. Lee Ermey" and was a board member for the National Rifle Association. For more on Ermey and his career, see this Military.com obituary and this remembrance.
Roy Hawthorne, Sr.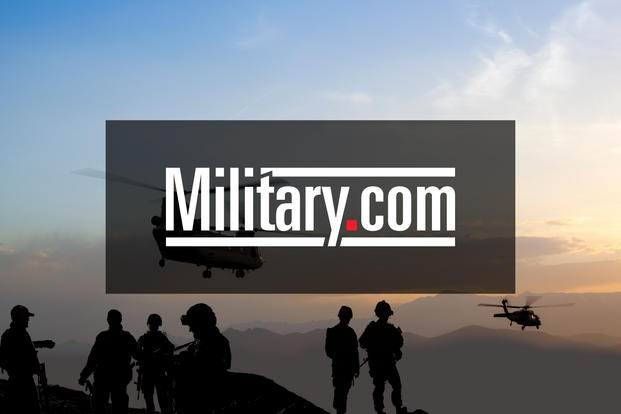 One of the famed Navajo Code Talkers who used his native language to relay coded messages in World War II as part of the successful war effort against the Japanese, Roy Hawthorne Sr. passed away at 92 this year. Serving both in the Marine Corps and Army, Hawthorne was one of the most visible survivors of the Code Talkers, appearing at public events and serving as vice president of a group representing the men. Of his work during the war, Hawthorne said a few years ago, "The longer we live, the more we realize the importance of what we did, but we're still not heroes -- not in my mind." Hawthorne's son Regan reflected after his father's passing: "They went in out of a sense of duty and a spirit of responsibility to their country... When we read about the effect the Navajo Code had on shortening the war because of its effectiveness, we think about the guys who did that. (But) they're simply humble men who performed what they sensed to be a duty to protect all they cherished." For more on Hawthorne, see this Military.com obituary, and this interview from 2015.
Anna Mae Hays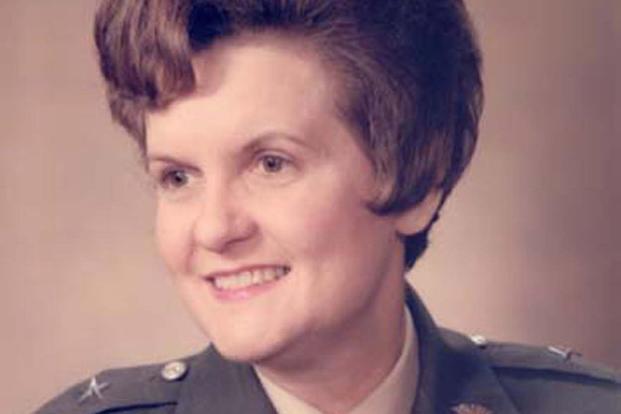 A true pioneer, Anna Mae Hays started as an Army nurse, serving in malaria-infested jungles during World War II, and went on to pioneer the service's nurse corps and became the U.S military's first female general. Hays retired from the Army in 1971 after making history when she became the first woman to be promoted to brigadier general on June 11, 1970. Hays passed away on January 7 this year of complications from a heart attack. For more on her career, see this Military.com feature.
Tab Hunter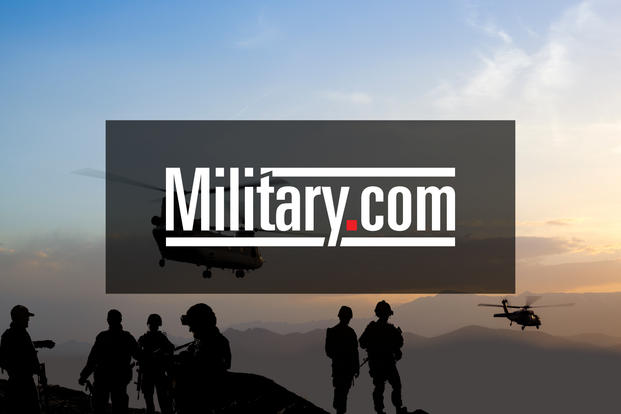 Tab Hunter was a Coast Guardsman who became a matinee heartthrob in the fifties, appearing in over 40 movies. Growing up in a strict Catholic family, Hunter (birth name: Arthur Andrew Kelm) enlisted in the Coast Guard at the age of 15, lying about his real age in order to get in. While in the service, he earned the nickname "Hollywood" for his habit for watching movies rather than going to bars while on liberty. When his real age was discovered, Hunter was discharged by the Coast Guard, but shortly afterwards he met actor Dick Clayton , who suggested that Hunter become an actor. When he signed up with agent Henry Willson, who managed stars such as Guy Madison and Robert Wagner, Willson re-named him Tab Hunter, and thanks to his all-American good looks, Hunter was soon getting roles in movies. His breakthrough came in 1955 when he was cast as Marine Corps service member Danny in the World War II drama Battle Cry, which became Warner Bros.' largest grossing film of that year. From there the Hollywood machine took over, with Hunter gaining numerous lead roles, and even kickstarting a singing career which led to a #1 single in 1957 ("Young Love").
Later in his career, Hunter was one of the first high-profile Hollywood actors to announce that he was gay, which he documented in his autobiography Tab Hunter Confidential: The Making of a Movie Star. He lived the last few decades of his life in comfortable anonymity with his husband, producer Allan Glaser, before passing away this year at the age of 87. For more on his life, see this Military.com article.
Keith Jackson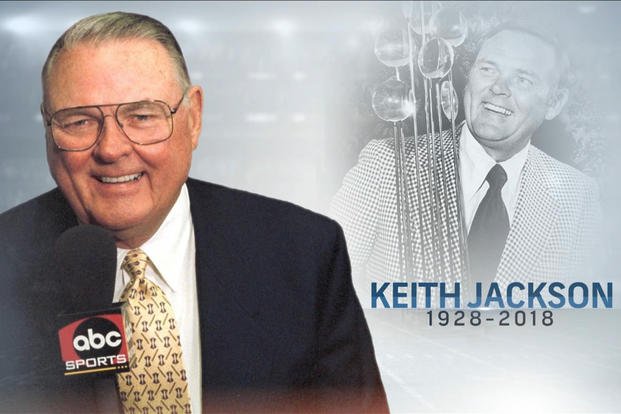 Whoa Nellie! Lemme tell you about Keith Jackson! Known to generations as the voice of college football, Marine Corps veteran Jackson made his fame as an ABC broadcaster. His achievements include a Gold Medal Award in 1999 from the National Football Foundation, and a 1994 induction into the American Sportscasters Association Hall of Fame. He was also inducted into the National Sportscasters and Sportswriters Association Hall of Fame in 1995, after winning its National Sportscaster of the Year award five times in a row. After modest beginnings in a poor family in Georgia and Alabama, Jackson began his rise when he served as a mechanic in the Marine Corps. Using his GI Bill, he attended Washington State University, starting as a political science major but soon moving over to broadcasting and graduating in 1954 with a degree in speech communications.
After early-career broadcasting work in Seattle, and even a stint helping Walter Cronkite cover the Republican convention in 1964, Jackson moved on to cover multiple sports, including the NBA and NFL Monday Night Football, but he gained the most attention for his work as an ABC college football play-by-pay man, a position he held for over 50 years. After several "temporary" retirements over the years, Jackson finally hung up his announcing mike for good in 2006, saying he didn't want to "die in a stadium parking lot." His death earlier this year at the age of 89 leaves behind a multitude of calls and football memories that will rank among the most famous of all time.
Gary Kurtz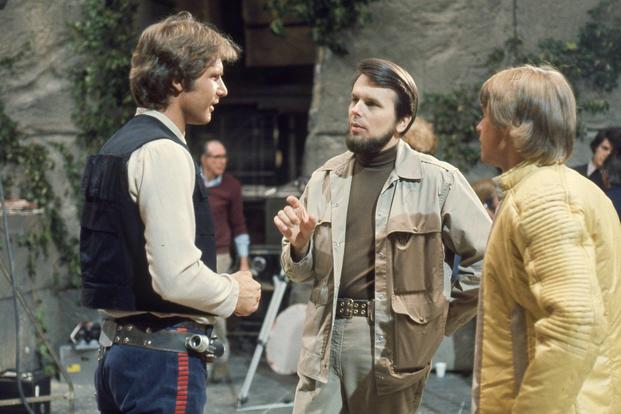 Everyone knows who George Lucas is, but the worldwide phenomenon that is Star Wars wouldn't have gotten off the ground without the efforts of producer and Marine Corps veteran Gary Kurtz. Ironically, for a man who would be known for a series with the word "wars" in the title, Kurtz himself was reportedly a conscientious objector who refused to carry a loaded weapon in Vietnam. For more on Kurtz and his military career, see this Military.com article.
Stan Lee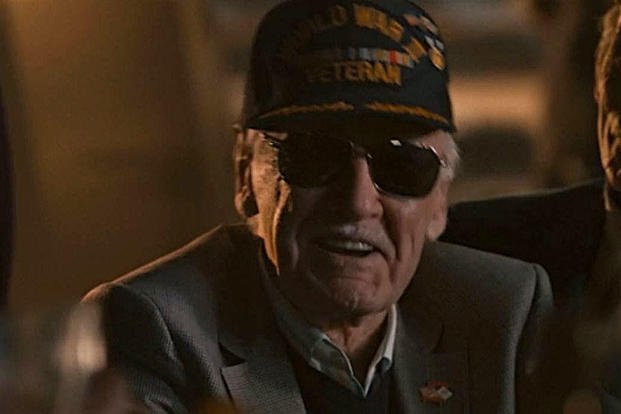 A titan of the entertainment industry, Stan Lee was instrumental in the growth of Marvel comics into the international juggernaut it is today. Working with artist Jack Kirby, Lee co-created immortal comic book characters such as Spider-Man, The Incredible Hulk, the Fantastic Four, Thor, X-Men and Doctor Strange. In later years, he became known as the godfather of modern comics, leading to numerous appearances in the successful Marvel film franchise. But he also served in the U.S. Army Signal Corps during World War II from 1942 to 1945. Lee enlisted in 1942, shortly after hearing of the attack on Pearl Harbor. He was a lineman for the Signal Corps before the Army realized his writing skills and moved him into technical writing and doing posters, said Army Sgt.1st Class Nicholas Jones, 2nd Battalion, 3rd Infantry Regiment, Joint Base Lewis-McChord, Washington. Service members from Joint Base Lewis-McChord, Washington, including Jones, inducted Lee into the Signal Corps Regimental Association and gave him an honorary membership into the 2nd Battalion, 3rd Infantry Regiment, during a comic convention in 2017. "This is one of my proudest moments," Lee said as he received a certificate for lifetime membership in the Signal Corps, as well as a coin from the battalion. For more on Lee and his life, see this Military.com article.
John Mahoney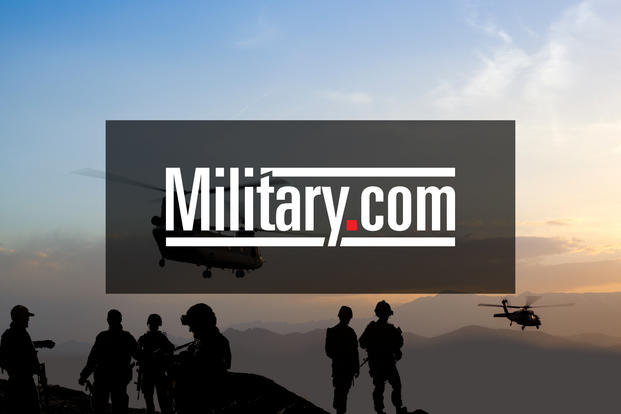 Best known as Frasier Crane's dyspeptic dad on the hit sitcom Frasier, John Mahoney was a well-respected character actor and an Army veteran. Born in England, Mahoney gravitated towards Chicago as a young man, and studied at Quincy University before joining the Army. As Mahoney put it in a 2008 interview, "I joined the Army almost immediately because I wanted to get my citizenship faster, but I was so homesick... I felt like killing myself. And I would have been back in [England] at the drop of a hat had I been able to." Nevertheless, he stayed in, and it was during this time that he lost his English accent and gained his familiar gruff Midwestern tone. "When I had my Manchester accent, it drew attention to me," he said.  "All the guys in the Army, they were always: oh say this, oh say that. I hated it. I just wanted to blend in." 
After his service, Mahoney became an active member of the local Chicago theater scene with the Steppenwolf theatre company, alongside actors such as John Malkovich, Ed Harris, Tracy Letts and Laurie Metcalf, before finding success in Frasier, and movies such as Say Anything... and In the Line of Fire. Mahoney died this year at the age of 77 -- for more on his career, see this Military.com article.
Al Matthews
"Another glorious day in the Corps. A day in the Corps is like a day on the farm. Every meal a banquet, every paycheck a fortune, every formation a parade. I love the Corps." Those immortal words were spoken by Gunnery Sergeant Apone in the classic sci-fi-horror movie Aliens, and they came easily to the actor who played him, the late Al Matthews. Matthews, a Vietnam War Marine Corps veteran, made his mark in many movies, including Superman III, The Fifth Element and Tomorrow Never Dies, and also enjoyed a career as a singer, but he is best remembered for his performance as the cigar-chewing Apone. In a documentary about the making of Aliens, Matthews credited his performance to his training and experience in the Marine Corps. On set, the veteran Marine would make his platoon of actors maintain weapon discipline and firearm safety standards with their prop weapons. For more on his life, see this Military.com article.
John McCain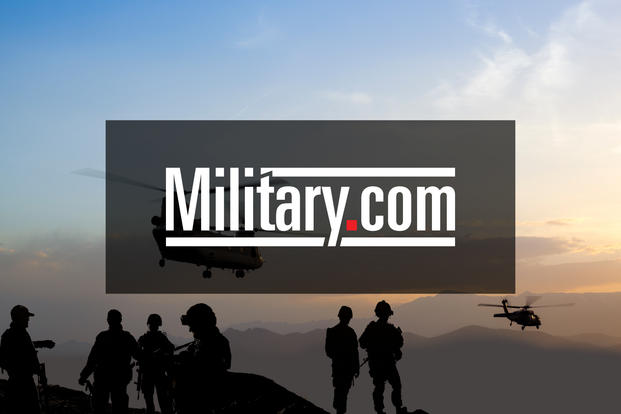 A former prisoner of war who later made his mark in the political arena, John McCain passed away this year at the age of 81. A Navy veteran who survived five years as a prisoner in Vietnam, McCain served three decades in Congress and went on to become the Republican Party's nominee for president in 2008. During his colorful career as Arizona state senator, McCain was also chairman of the Senate Armed Services Committee. For a profile on McCain, see this Military.com article, and this obituary.
Art Paul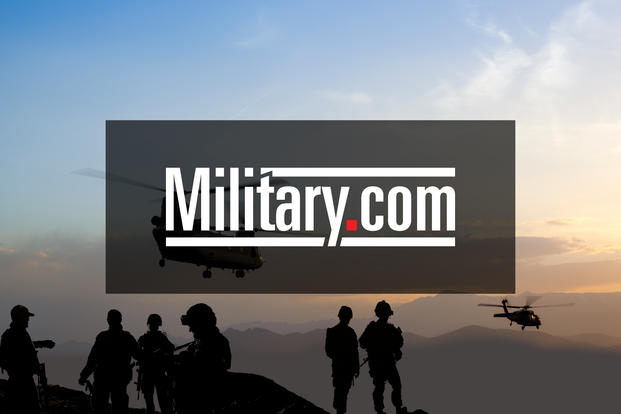 You may know that Hugh Hefner, the guiding force of Playboy magazine, was a military veteran. But did you know about the Army vet who created Playboy's famous logo? Magazine designer Art Paul, who created the famous tuxedoed bunny head logo, died this year at the age of 93. Paul studied on scholarship at the School of the Art Institute of Chicago before serving in World War II with the Army Air Corps. Upon leaving service, he beame a freelance illustrator, and becaome Playboy magazine's first employee in the 1950s. He has said he crafted the bunny logo in about an hour. In his long and storied career, Paul hired such artists as Salvador Dali, Andy Warhol and Shel Silverstein to create illustrations for Playboy. For more on Paul's life, see this Military.com article.
Sidney Shachnow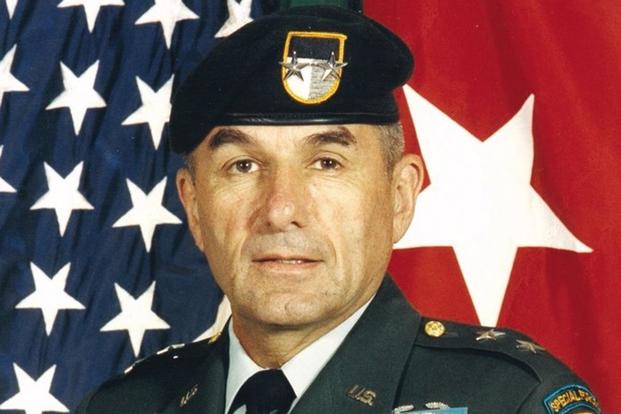 He survived the Holocaust, was deployed twice to Vietnam and was the top U.S. Army officer in Berlin at the end of the Cold War. Along the way, he became a legendary Special Forces officer, revered by Green Berets everywhere. Maj. Gen. Sidney Shachnow passed away at the age of 83 this year, but his legacy lives on. Shachnow was born in Lithuania, in 1934, and during World War II he was imprisoned in a German concentration camp. After being liberated by the Soviet Army, he lived in Europe until 1950, when he immigrated to the US, and enlisted as an Army infantry soldier. When he was a sergeant first class, he attended Officer Candidate School and was commissioned as an infantry lieutenant. He served as a rifle platoon leader, executive officer and company commander with the 50th Infantry, 4th Armored Division in Europe. In 1962, Shachnow volunteered for Special Forces and would go on to serve more than 30 years as a Green Beret, retiring in 1994 after time in Vietnam and in Germany as the head of Detachment A, a Special Forces unit stationed in Berlin during the Cold War.
He left service with two Distinguished Service Medals, two Silver Stars, the Defense Superior Service Medal, the Legion of Merit, three Bronze Stars and two Purple Hearts. In 2004, Shachnow wrote "Hope and Honor," a memoir describing his upbringing in Lithuania and years of military service. The book received the Colby Award, which is given to influential pieces of military literature. For more on Shachnow's career, see this Military.com article.
Neil Simon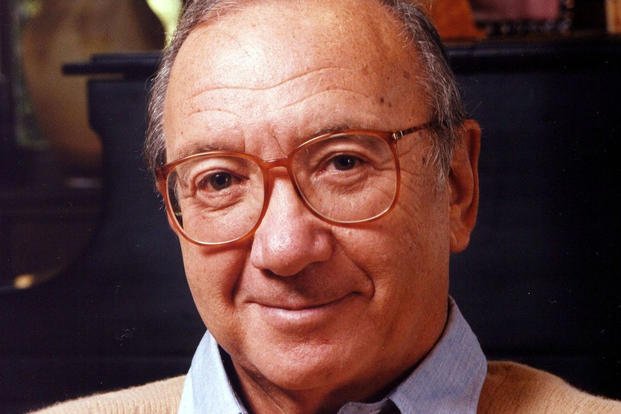 Barefoot in the Park. The Odd Couple. The Sunshine Boys. Brighton Beach Memoirs. The list goes on and on, but you get the point -- Neil Simon was one of the most successful playwrights of the last century. And as you'd expect for a man who wrote a well-known comedy about basic training (Biloxi Blues), Simon served in the U.S. military. Brought up during the rough days of The Great Depression, the future Pulitzer Prize winner signed up with the Army Air Force Reserve from 1945-1946, and studied at NYU and eventually at the University of Denver, where he was stationed as a corporal at Lowry Air Force base. It was during his time in the Reserve that Simon began writing, at the urging of his brother Danny, starting as a sports editor. After being discharged, he would continue to hone his writing chops until he broke out with his first major play, Come Blow Your Horn, which opened on Broadway in 1961, and was later adapted into a Frank Sinatra movie. Two years later Barefoot in the Park cemented Simon as one of the America's foremost playwrights, and also helped launched the career of young superstar Robert Redford.
As his theater career continued to skyrocket in the seventies, Simon also showed a flair for screenwriting, penning such hits as The Out of Towners and The Heartbreak Kid. His experiences growing up around New York City, in the Army, and as a young writer in Broadway were covered in a critically lauded trilogy of plays: Brighton Beach Memoirs, Biloxi Blues, and Broadway Bound. In 2006, he was awarded the Mark Twain Prize for American humor. His other awards include a Tony for The Odd Couple, another for Biloxi Blues, and a special Tony Award in 1975. He passed on August 26 this year, due to complications from penuemonia and Alzheimer's disease.
Whitey Bulger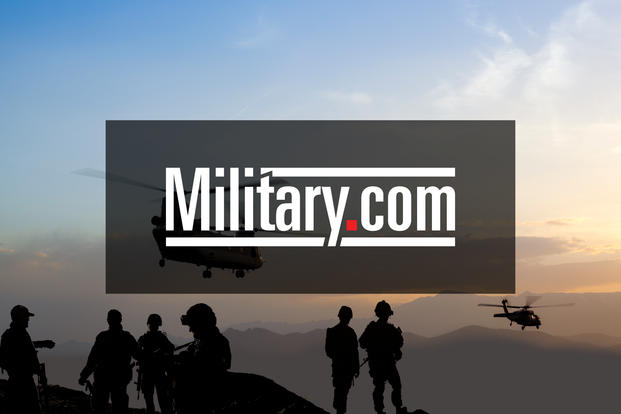 Maybe he wasn't exactly a role model, but there's no denying the impact Whitey Bulger has had on the public consciousness, and the history of organized crime. Leader of one of the most notorious mobs in Boston, Bulger somehow made it through four years of enlistment in the Air Force (1948-1952) despite doing time in military prison several times.
Bulger's wild career as a gangster included being an informer for the FBI against rival gangs, and being the model for Jack Nicholson's crime boss in the 2006 Martin Scorsese movie, The Departed. For more on Bulger's life and his passing, see this Military.com article.