There is no one to whom Memorial Day means more than the family of those killed in defense of our nation.
In partnership with the Tragedy Assistance Program for Survivors (TAPS) we give you the following stories and photos by the spouses of just a few of those lost, and share this small glimpse into their sacrifice and burden.
Honor the fallen.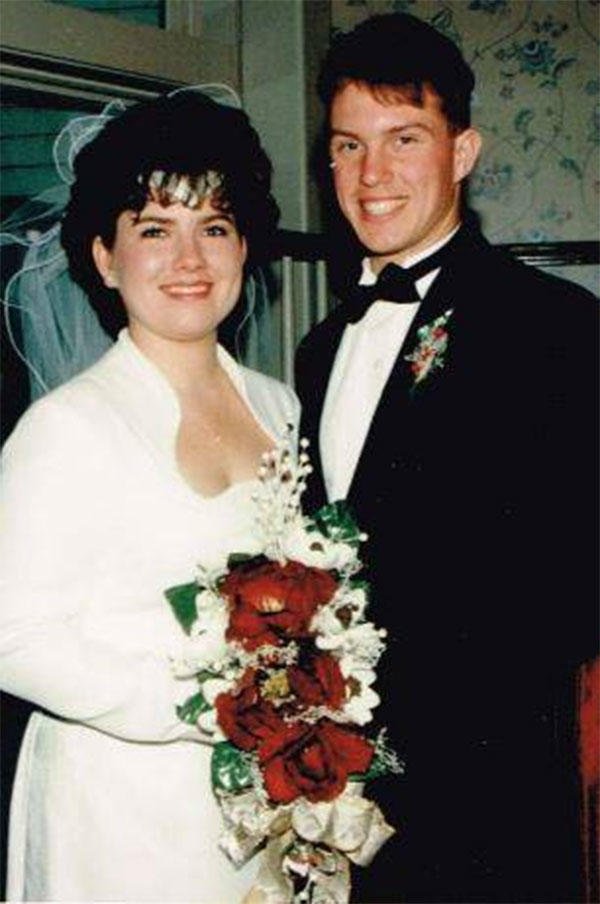 Navy CTRSN Jason Springer
"Let us never forget what is worth remembering… or remember what is worth forgetting." This old Irish blessing is my striving not just on this Memorial Day, but every day of the year as I remember my husband CTRSN Jason Springer, USN. On March 5, 1997, only 10 weeks and four days after our wedding, he was lost at sea from the USS Kinkaid.
How easy it would be to transport myself back to those early days of grief and loss and remember that excruciating pain – one never truly forgets those emotionally searing moments. As I recall the hallowed past, which has shaped the person I am, I maintain a singular focus on honoring Jason through helping others – something he was known for. I choose to lay aside the painful memories and recall instead the way he lived. He was the good he wanted to see in the world - a good friend, an honorable man, committed to that which he esteemed a noble undertaking, and he showed me how to love well. He made me a better person and reminded me of the importance of faith.
Jason's love was a gift, as are the ways his death has grown me. I have seen the power of the human spirit, of resilience, of hope. I have looked grief in the face and made friends with it, knowing we are partners on this journey of life – a journey I still share with Jason. His memory inspires me, and I will never cease trying to be the good he saw in me.
This Memorial Day, I plant one foot in the past and one foot in the present, and shining my little light into the future, I commit to never forget what is worth remembering.
-- Audri Beugelsdijk, surviving spouse of Navy CTRSN Jason Springer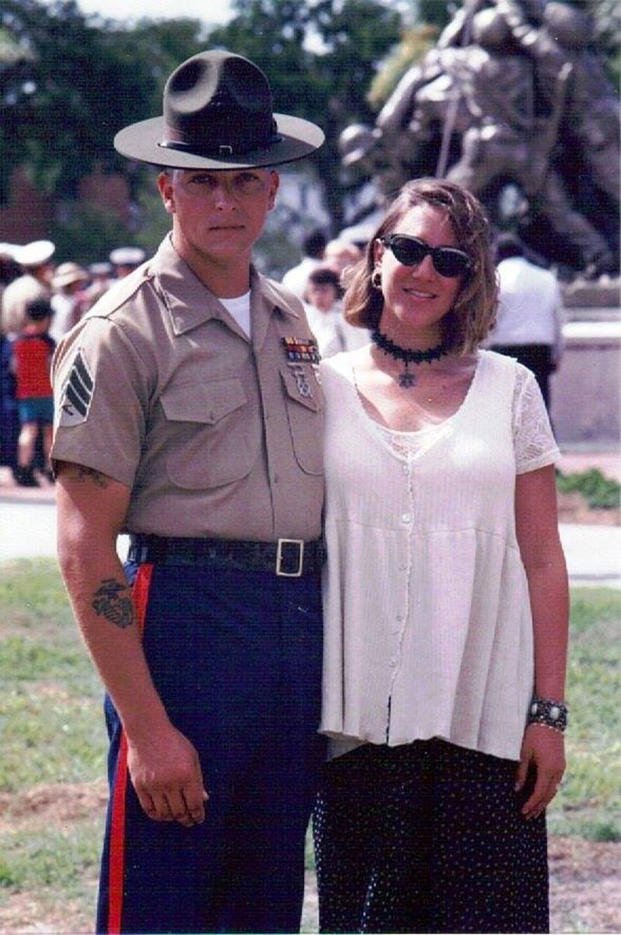 Marine Sgt. Richard Stumpf
I have several relatives who served in the military and have since died, whom I will honor this Memorial Day, but the death of my husband, D.I. Sgt. Richard E. Stumpf was by far, the greatest loss that impacted my life more profoundly than any other.
At the time of his death in 1994, Richard was a 24-year-old Gulf War veteran and an active duty Marine Corps Drill Instructor. Tragically, he died by suicide several days before our only child was born, and I was left to make sense of an unfathomable loss and learn how to rebuild my life -- somehow, some way.
In my grieving and searching for positive ways to make it through those difficult days and times, I found it incredibly healing to connect with other survivors of loss who could understand and honor his service and his life.
Over the years, I have created new traditions, some of which I can do independently in my own unique way, and other activities include family members and friends. It can be something as small as lighting a memorial candle or something helpful done for someone else in need. One example of this is my work with TAPS, especially around the annual TAPS National Military Survivor Seminar in Washington, D.C., every year over Memorial Day weekend. During this event, I find it deeply gratifying to honor Rich's life as I connect with fellow survivors and to offer care, encouragement and hope to others who are new in their loss.
Memorial Day has become a time when I am able to continue to find purpose and meaning throughout my journey of grief, and in doing so, I continue to find ways that I can "remember the love, celebrate the life and share the journey."
-- Carla Stumpf-Patton, surviving spouse of Marine Sgt. Richard Stumpf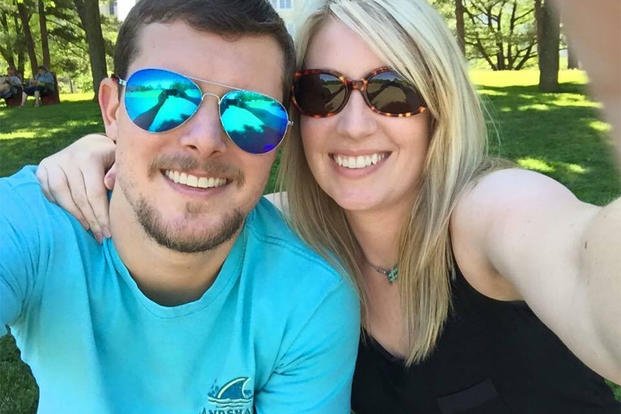 Marine Sgt. Mitchell D. Hash
The last Memorial Day I spent with my husband, Sgt. Mitchell D. Hash, and the last time some of his closest friends would see him alive, was in May of 2015. We had made a special trip to visit Washington, D.C., as a send-off gathering for one of Mitch's close friends headed for Kuwait. Four weeks later, that trip would also serve as their ultimate goodbye.
The photos from this trip are some of the last photos Mitch and I would take together before he unexpectedly passed away on June 14, 2015. Looking at them now, I remember a weekend full of friendly banter, a phone in a fountain, plenty of Motley Crue, t-shirt sleeves cut off in a bar with a butter knife and a purposeful afternoon at the Marine Corps Memorial.
The afternoon spent at the memorial symbolized not only the foundation of the friendships we were there to celebrate, but it also was a deliberate reverence of something much larger than ourselves. It is humbling to honor how inextricably connected and united we are as a nation because of the brave that gave the ultimate sacrifice. So, while we love and enjoy our family and friends that are with us over the Memorial Day weekend, plan to honor and show gratitude to the memory of those who made it all possible.
-- Emily Hash, surviving spouse of Marine Sgt. Mitchell D. Hash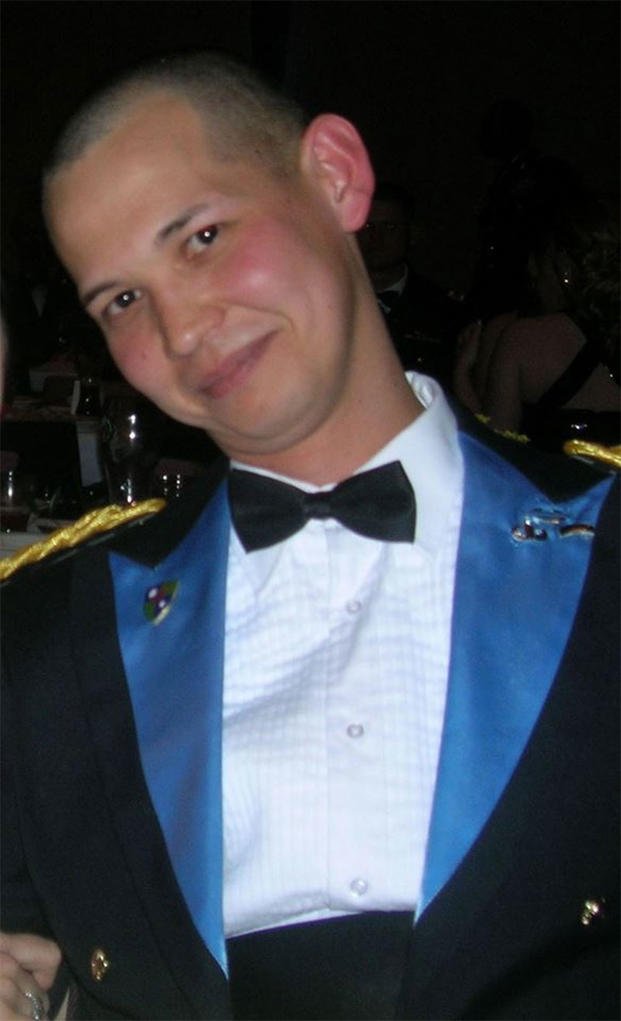 Army Maj. Paul Carron 
This Memorial Day, I reflect on the amazing journey I have had thus far -- it is not the life I had planned, but it is my life.
In September 2010, my family's world was rocked. We had a 2-year-old daughter and I was pregnant with our son. My husband, Paul, was a major in the Army on his fifth deployment, to Afghanistan this time, and I was awaiting his R&R time when he would come home and meet our son just after his birth. We were living the military life and I was getting used to it. Paul was an amazingly smart man -- he loved the outdoors, playing with our daughter and trying new adventures. He made life fun and I loved it!
I was not alone. I had hope after seeing others who had experienced loss and were continuing to live. I teach my children that they are important, their life matters and that we can use what we have been through to help others. I now work on the TAPS Survivor Care Team, reaching out to new widows and sharing support and hope.
We live, honoring Paul and all our service members who have served and died.
We are a grateful nation.
-- Susan Carron, Surviving Spouse of Army Maj. Paul Carron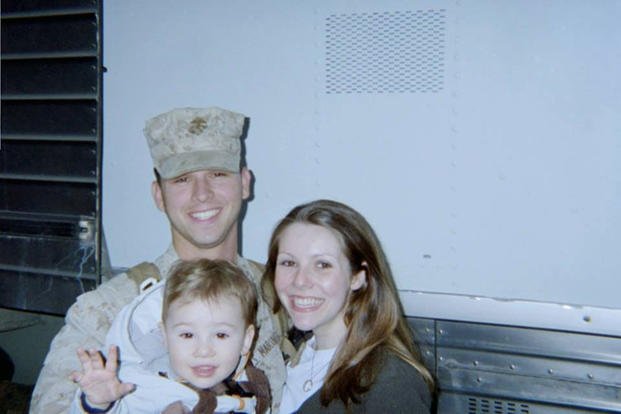 Marine Sgt. Thomas Bagosy 
Growing up in a military family, I was well aware that Memorial Day meant more than sales, BBQs and the unofficial kickoff of summer; it was set aside to remember the fallen. When I became a military wife, it also meant a long weekend when our children and I would get extra family time with my husband. With deployments and trainings, any extra time with him was cherished.
But when "wife" turned into "widow," Memorial Day became personal for my family and honoring and remembering the fallen took on a whole new meaning.
We usually think of the fallen as those who died overseas in war, but often forget the many who have honorably served our nation and die in other ways such as suicide, cancer, training accidents or other causes. Memorial Day is significant to those of us who lost our loved one in one of these ways as well.
It's easy to get wrapped in the fun parts of this weekend when it isn't personal, and there is nothing wrong with taking advantage of sales or throwing a BBQ with friends – enjoy those things it's why our loved ones (yours and mine) serve and protect our freedom. But as you do, make a toast to the fallen and say a prayer for their families. Reach out to the families to let us know that our service member is not forgotten and that neither are we.
But please avoid saying "Happy Memorial Day." I never understood that, but after my husband died the word "happy" brought with it an unexpected sting. This is a very tender time of year for many, and we are grieving. Every day is Memorial Day for us, but we ask, please don't let the day pass without acknowledging the true meaning.
-- Katie Bagosy, surviving spouse of Marine Sgt. Thomas Bagosy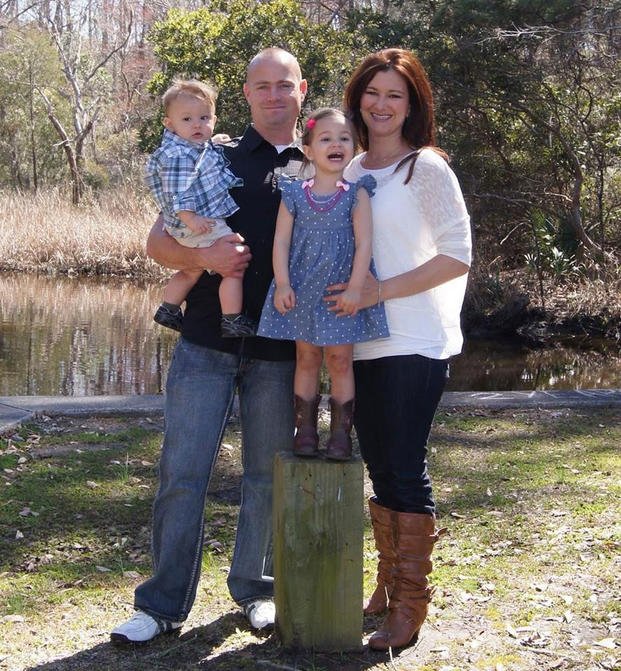 Marine Staff Sgt. David Stewart 
For Gold Star families, every day is Memorial Day. Every time our precious son laughs, I hear David. Every time our daughter smiles, I see David. Our family talks about David as much as we can so our children can get to know their daddy. David and I first met in middle school. By junior year of high school, we had fallen into a young love - for what we thought would be forever.
David was killed in action in Afghanistan on June 20, 2014. It was his fifth deployment with the Marines.
Memorial Day is an opportunity for all to pause, reflect and celebrate the lives of those who made that ultimate sacrifice for our country. But for Gold Star families, Memorial Day is quite difficult. It's like other dates on a calendar - anniversaries, birthdays, holidays and the day they died (their "angelversary"). It makes us proud of their service, but our hearts are so very heavy.
When David died, our community reached out to share beloved memories of "Stewie." Those stories brought so much peace. I think that is exactly what Memorial Day is about - never forgetting.
A dear friend described David's character best in a social media post shortly after his death:
"Dave was an expert at living in the moment and a formidable prankster. His unrelenting positivity was undeniably infectious and he never turned away from a challenge, opportunity or order because it was hard or scary. He was courageous without being reckless, funny without being mean, caring without being dramatic, tough without being a bully and intelligent without being condescending. He was honorable, courageous and committed to all that which he loved. He was a United States Marine. For me, he was THE United States Marine. He was my friend. And yes, along with so many others, SSgt. David Stewart is my hero."
We shall never forget you, my love.
-- Kristine Stewart, surviving spouse of Marine Staff Sgt. David Stewart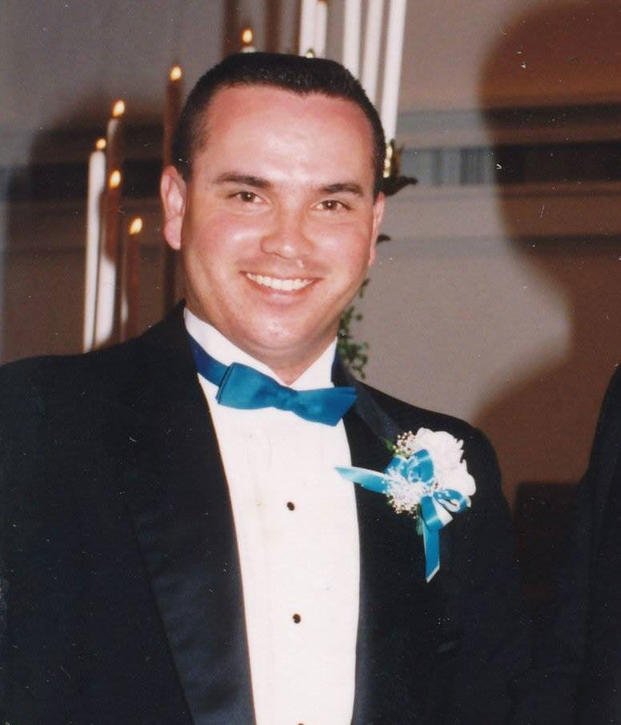 Air Force Sgt. Dee "Soup" Campbell 
As we approach Memorial Day, I reflect back on 2016's big milestone. The 20th Anniversary of the Khobar Towers terrorist bombing in Saudi Arabia. My husband, Sgt. Dee "Soup" Campbell, was one of 19 airmen killed in that very cowardly attack.
In 2016, I attended a Khobar Towers 20th Anniversary and Memorial Service at Eglin Air Force Base. My husband's former squadron commander put it best in his remarks, when he said, "Twenty years, in some respects, seems like an eternity, but there are times when it seems like 20 days because our memory of that night is still so clear. The sting of loss fades somewhat over time, but the memories of our fallen heroes and their sacrifice remains vivid." Yes, that is exactly what it seems and feels like.
My heart misses Dee more than anyone can imagine, and what I wouldn't give to have him back, but the best I can do to honor him is to live my life to the fullest. I am grateful to Tragedy Assistance Program for Survivors (TAPS) for helping me and giving me the tools to be able to do that. Acts of cowardice claimed his life, but with acts of courage, I have reclaimed mine.
-- Marie Campbell, surviving spouse of Air Force Sgt. Dee "Soup" Campbell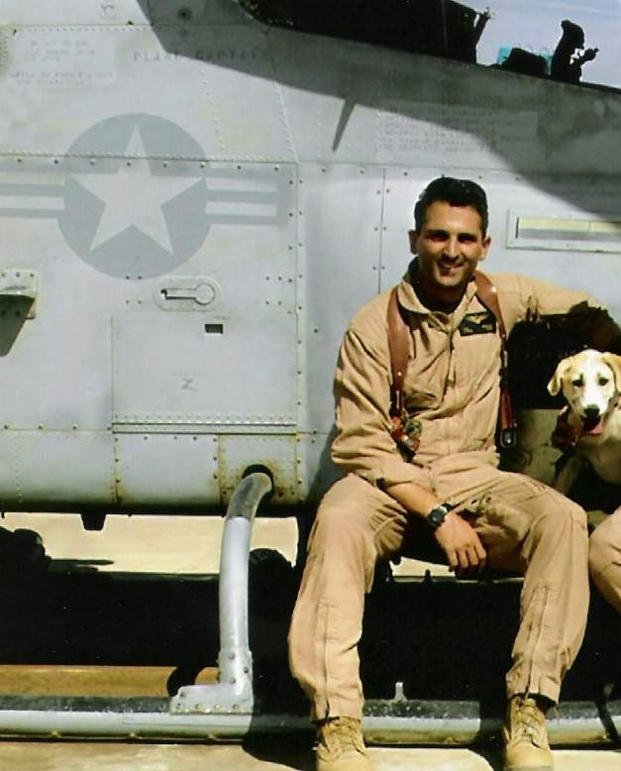 Marine Lt. Col. David Greene 
It's not just another 96.
I used to look forward to Memorial Day weekend as another "96" (military lingo for 96 hours of leave). It was a well earned four-day weekend off for my Marine husband, and I would plan fun summer-oriented activities with little consideration for the weekend's significance. I didn't want to spend much time courting dark thoughts related to what Memorial Day really meant.
We spent Memorial Day weekends doing fun things, even attending parades to honor those who served and died, but most of the holidays were oriented around our own lives and plans. Being a Marine wife made it easier to chose to minimally address the dashed dreams of widows and families who sacrificed their hearts. It was just too close to home.
Unfortunately, that all changed after July 28, 2004, when Marines came to my front door to tell me "On behalf of a grateful nation...."
Today, after 15 years, I am a totally different person. Although I no longer have that coveted "our time," and I miss him dearly, I am in a good place this Memorial Day. I am at Tragedy Assistance Program for Survivors (TAPS) on Memorial Day weekend! I have come to meet, support and be supported by so many people who understand loss. In that coming together, there is such a relief in feeling understood and cared for. I count those I meet as gifts from Dave. They enter my life to enrich it a little more because of who he was, because of his death and because our great nation is based on freedom.
I hope Americans will reflect on this hard earned freedom, to be grateful for the sacrifices of so many and enjoy the swimming pool, beach, ballpark family picnic and of course, the well earned time off.
-- Sarah Greene, surviving spouse of Marine Lt. Col. David Greene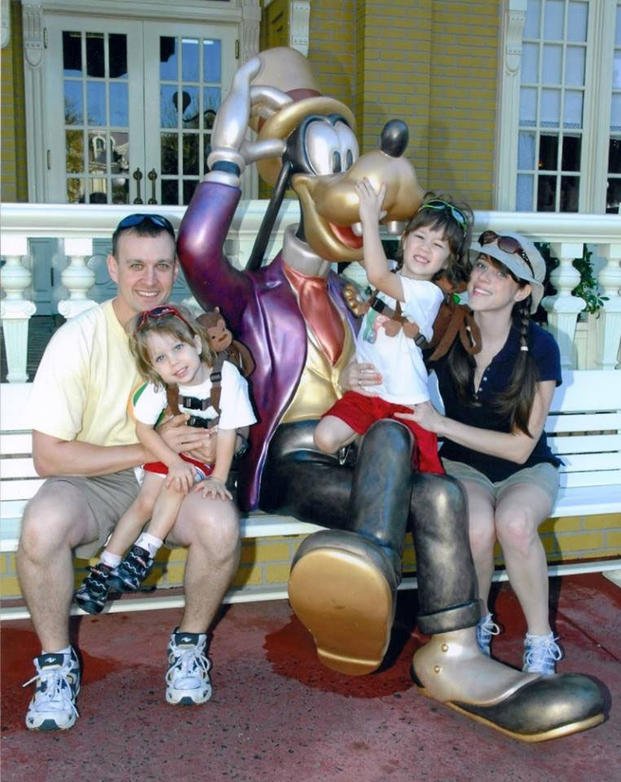 Marine Maj. Samuel Griffith 
This Memorial Day, I remember a man of God, a man of honor and a man of family. Sam was more than just a "hero" by the definition he garnered with his death.
He was loving and kind to every single person he ever met. Never had a bad word to say about anyone, and that is a rare man to find. He served his Corps, his church and his wife and children every day, living his life as an example of sacrifice and generosity.
The boys were young and remember only bits and pieces of him in the details, but learned an important lesson early from him. "We don't take value in what we have or accomplish, but the memories we make and the things we can and do for others." The last year of his life was an intentional one of making memories and those are carried every day in the hearts and minds of his sons.
His smile was contagious and his laugh infectious. When he entered a room, no matter the depth of what was going on, his inner joy overtook any insurmountable obstacle and raised the mood of everyone around. His boys will lend a hand and offer love and hope in both the representation he showed of Christ and his living example of what that meant.
He may be gone from this earth, but his example and legacy lives on in everyone he touched and shared this ideology with. They and we take and carry his message forward; we love God, love and honor others and use this gift of life we have been given to bring joy at every opportunity.
-- Casey Griffith, surviving spouse of Marine Maj. Samuel Griffith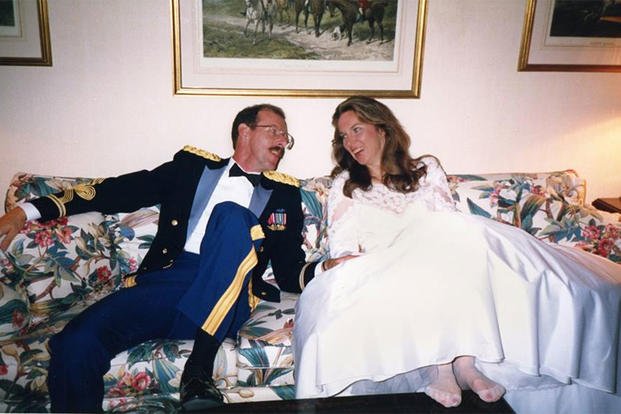 Army Brig. Gen. Tom Carroll 
Memorial Day has taken on a very different meaning for me over the past 23 years. In 1994, I founded the Tragedy Assistance Program for Survivors (TAPS), the national organization that cares for all those grieving the death of a military loved one, because when my precious husband, Brigadier General Tom Carroll, was killed in an Army plane crash along with seven other Soldiers, there wasn't a national network for all who were mourning a military loss.
I grew up celebrating Memorial Day, marching in parades with Girl Scouts and putting out our flag at home. But it was primarily the weekend that heralded the beginning of summer and the opening of the swimming pools. After Tom's death, it was clear that the focal point for the families of TAPS, for all those who are grieving a loss in the Armed Forces, must be Memorial Day.
The very first TAPS National Survivor Seminar and Good Grief Camp was planned over Memorial Day weekend, 1995, and there were only a few dozen who gathered in Washington, D.C. This weekend, as we celebrate the 23rd annual national gathering, we have more than 2,000 participants coming together to find comfort with each other, be part of America's celebration of service and sacrifice, gain resources and create networks and above all else, honor their hero's legacy.
My husband truly was my hero. He was a brilliant leader, and he loved his family unconditionally. He continues to inspire me, and this Memorial Day, as I do every day, I will say a prayer of gratitude that he lived and he loved me and he continues to inspire an extraordinary legacy of hope and healing.
-- Bonnie Carroll, surviving spouse of Army Brig. Gen. Tom Carroll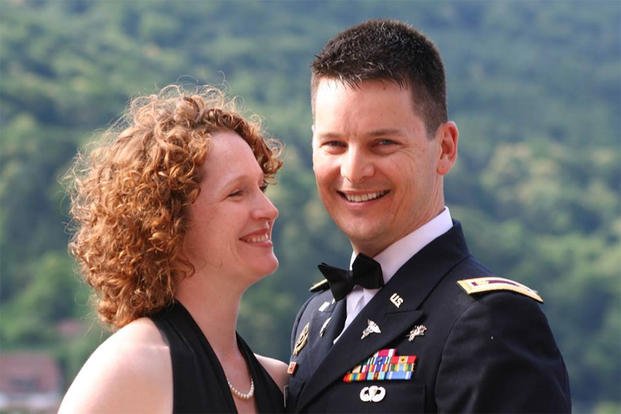 Army Lt. Col. David Cabrera 
Dave and I were married four times. In 2002, we eloped in a hotel in Virginia. In 2003, we were married in a stream in Maryland. In 2006, we renewed our vows on a dock in Washington. And in 2008, we celebrated our marriage in the Heidelberg Castle.
When he left for Afghanistan in 2011, we joked that when he returned, the only thing left was a Vegas wedding.
He was deployed for our 10th anniversary, and for my present he sent me a beautiful letter talking about our future, our plans and our hopes. He kept asking if it had come yet, but mail from downrange is slow. Unfortunately, the men in dress blues beat the letter by a few days.
When it finally arrived I wanted it to smell like him. It didn't.
Now our seventh Memorial Day is upon us, and I will again be with my TAPS family. At some point, I will leave my friends behind and take a cab to Arlington National Cemetery. I will walk to Section 60, slowly pass the rows and rows of broken lives and broken families and when I find his row, I will take off my shoes in honor of a man who was barefoot as much as he could get away with it.
I will bring flowers and I will find some already there, like I do every year. He was an amazing man with a big reach; every year I am surprised by how often during the Memorial Day weekend my Facebook feed shows a new picture of his gravestone. His family remembers. His friends remember. His Army buddies remember.
We remember every day.
Memorial Day is important to us because it is the one day everyone is reminded to remember.
-- August Cabrera, surviving spouse of Army Lt. Col. David Cabrera
Keep Up with the Ins and Outs of Military Life
For the latest military news and tips on military family benefits and more, sign up for a free Military.com membership and have the information you need delivered directly to your inbox.