This week in the military, disabled veterans and retired military personnel will see a substantial 8.7% increase in monthly checks for next year as the Biden administration wrestles with inflation; the sergeant major of the Army, Michael A. Grinston, announced this week that soldiers will see changes to rules around the Army Combat Fitness Test, namely that if a service member scores enough points, they will forgo the body composition test; earlier this week, Army Secretary Christine Wormuth said officials should stay out of online "culture wars" as the service reckons with leader presence on social media and a general officer whose retirement has been delayed because of it -- but in a statement issued a few days later, Wormuth conceded that leaders should combat online abuse; and new details came to light regarding the death of Navy SEAL candidate Kyle Mullen that lent disturbing insight into the implementation of the elite course.
Episode 7 of Fire Watch is out today: The Army of Families Caring for America's Wounded Vets. Tune in wherever you get your podcasts.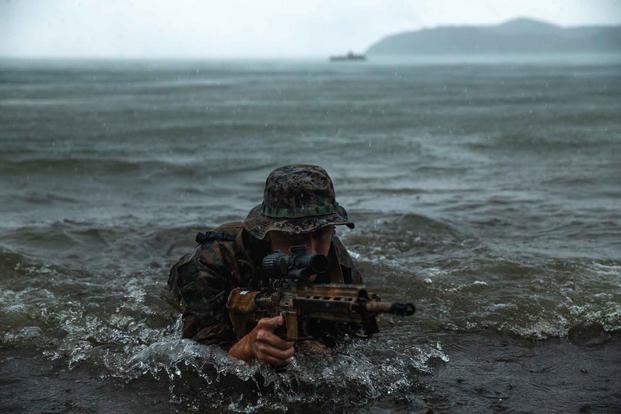 A Marine in his natural habitat during an amphibious raid exercise with Philippine Marines. (Lance Cpl. Michael Taggart/U.S. Marine Corps photo)
Related: Marine Amphibious Craft Go Back into Protected Waters as Questions over Safety Loom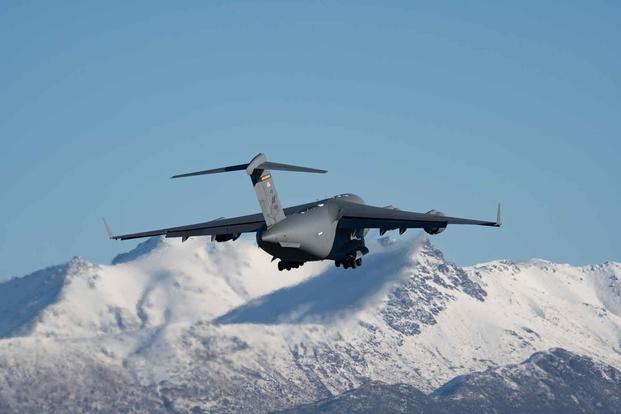 An Air National Guard C-17 takes off during an exercise at Joint Base Elmendorf-Richardson in Alaska. (Airman 1st Class Julia Lebens/U.S. Air Force photo)
Related: C-17 Globemaster III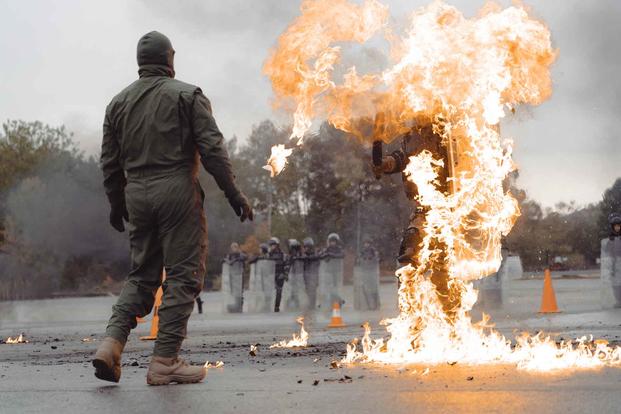 North Macedonian soldiers conduct "fire fobia" training during a multinational joint exercise in Germany. (Spc. Leonard Beckett/U.S. Army photo)
Related: Fire Phobia Training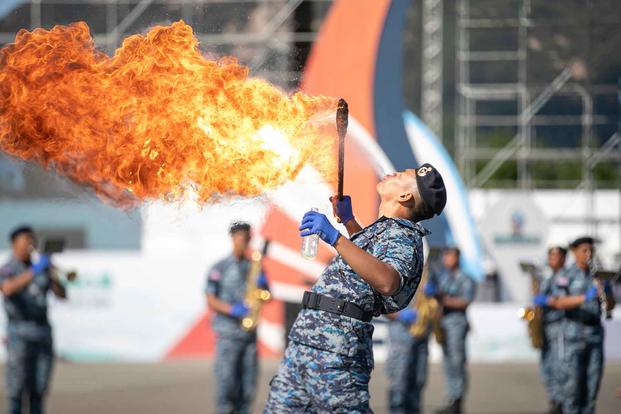 A service member from the Republic of Korea spits fire at the Gyeryong World Military Culture Expo in South Korea. (Pfc. Joon Hyeok Park/U.S. Army photo)
Related: North Korea Fires Missile and Shells, Further Inflaming Tensions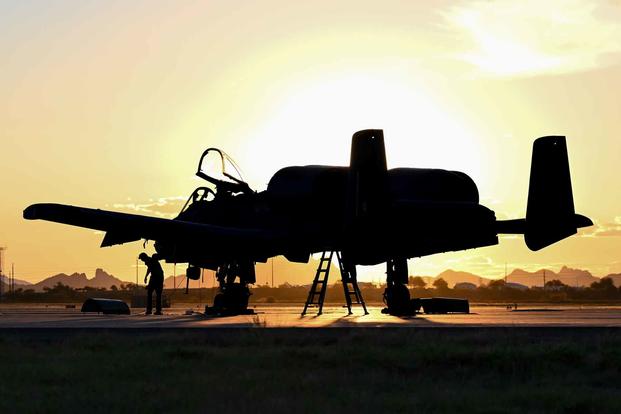 An Air Force Reserve A-10 rests on the flightline at Davis-Monthan Air Force Base in Arizona at sunset. (Airman 1st Class Devlin Bishop/U.S. Air Force photo)
Related: A-10 'Warthog' Thunderbolt II
-- Drew F. Lawrence can be reached at drew.lawrence@military.com. Follow him on Twitter @df_lawrence.