The Navy is offering a one-time payment to sailors at Naval Air Station Key West, Florida, who are being kicked out of their barracks and struggling to find housing, a spokeswoman told Military.com.
Earlier in May, sailors who spoke with Military.com and social media posts revealed that the closure of the barracks at the island base was forcing junior sailors either to find accommodations in town at prices well above their housing allowances or pay the Navy that same allowance to live with a roommate in trailers originally intended as "vacation rental units."
Arwen FitzGerald, spokeswoman for the commander of the Navy Region Southeast, told Military.com in an email Thursday that the sea service has now approved "a partial dislocation allowance of $840.07 to help offset costs associated with moving into a new residence, such as security deposits or advances."
Read Next: Guard Leaders Raise the Alarm over Air Force Proposal for Part-Time Space Force Reserves
The allowance is not a special accommodation for Key West sailors, however. FitzGerald explained that the Navy was granted the ability to make these payments in the last defense funding bill, and the benefit went into effect April 27. Sailors' eligibility for such a payout was not mentioned by Navy officials when Military.com first reached out about the situation at the base.
FitzGerald also added that the one-time payment is not automatic. "Sailors will need to apply for the partial dislocation allowance through their chain of command," she said. Information on how many sailors have applied to date, or whether any have received funds, was not immediately available, she said.
The Navy also noted that all of the 79 sailors in the barracks have finalized their move-out plans and that nine sailors have told leaders that they plan to move into the vacation rentals.
The extra cash won't address one of the major concerns mentioned by sailors who spoke with Military.com about the housing issues: They were concerned about new service members reporting to the base in the coming weeks and months who would still face the housing crunch in Key West but wouldn't be eligible for the displacement payout.
The military typically pays for 10 days of lodging for service members changing duty stations before they are expected to provide for their own housing.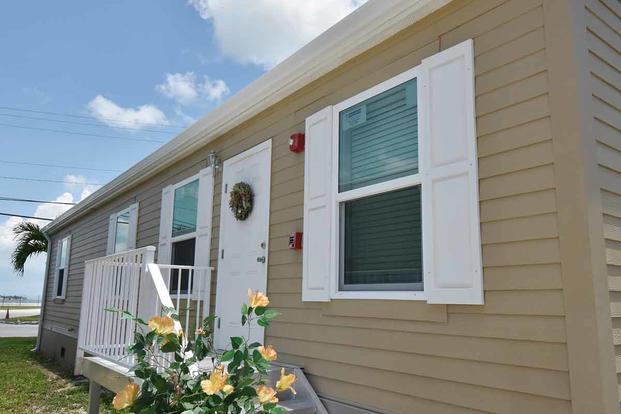 When asked about this concern, FitzGerald emphasized that the base "is working closely with all the tenant commands to ensure that their welcome aboard information and sponsors are aware that the barracks are undergoing renovations."
When Military.com asked a sailor currently stationed on the base and impacted by the move-out about the dislocation payment, they said that they had heard about it but knew little more.
"It will be great if I do get it, but if I don't, oh well, not much I can do," they said.
FitzGerald explained that "welcome aboard packets will include information on how to apply for [the housing allowance] and how to sign up for the roommate program," before adding that the base's housing center will also offer "a list of the latest available rentals out in town to put in their welcome packets."
This situation is the latest in a series of issues with sailor quality of life -- and housing, specifically -- that has plagued the Navy this year. Top leaders routinely tell sailors, the public and lawmakers that sailors are their top priority.
At a hearing on the Navy's construction budget Wednesday, Rep. Debbie Wasserman Schultz, D-Fla., opened the proceedings by noting that "I assume the Navy and Marine Corps will say today that the most valuable asset they have is their people," before adding that "words matter, but action matters more."
Despite situations like the one at Key West, Navy leaders told Congress that most of the service's planned construction budget will go toward shipyard capabilities, not sailor housing, in the coming year.
FitzGerald previously told Military.com that sailors affected by housing shortages at the base should contact the Housing Service Center at (305) 293-4127/(305) 293-4466 or KeyWest_Housing@navy.mil.
-- Konstantin Toropin can be reached at konstantin.toropin@military.com. Follow him on Twitter @ktoropin.
Related: Junior Sailors Scrambling for a Place to Live After the Navy Shutters Its Barracks at Key West