The U.S. military has been fending off repeated rocket attacks as it wraps up its historic evacuation from Afghanistan.
As many as five rockets were fired at Hamid Karzai International Airport in Kabul late Sunday night, East Coast time, Army Maj. Gen. Hank Taylor, Joint Staff deputy director for regional operations, said at a Pentagon briefing Monday morning. Three rockets landed outside of the airfield and had no effect, he said.
The U.S. activated its counter rocket, artillery and mortar, or C-RAM, system, intercepting a fourth rocket. A fifth rocket landed on the airport's grounds but did not have any effect on the pace of evacuation flights.
Read Next: Biden Pays Respects to US Troops Killed in Afghanistan
The rocket attacks -- possibly by the ISIS-Khorasan, or ISIS-K, the Islamic State's Afghanistan branch -- were the latest in a series of exchanges of fire in the evacuation's final days. The group took responsibility for a devastating Aug. 26 suicide bombing at the airport's Abbey Gate that killed 13 U.S. troops, wounded at least 20 more, and killed or wounded hundreds of Afghan civilians.
After the bombing, the U.S. government said another attack on the airport might be imminent.
Related Video: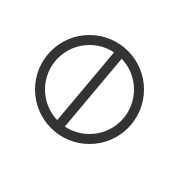 On Aug. 27, the military carried out a drone strike in Nangarhar province, killing two people it claimed were part of ISIS-K and on Sunday the U.S. conducted a drone strike on a vehicle it alleged was carrying ISIS-K operatives about to carry out another attack on the airport.
An Afghan family said the Sunday strike had killed 10 civilians, including seven children, the New York Times reported. The Pentagon pointed to what it called significant "secondary explosions" as evidence the vehicle targeted in the airstrikes carried a bomb or bombs, but could not say how it was sure those explosions took place and officials responded that an investigation into the reports of civilian casualties is ongoing but didn't dispute the family's account of deaths.
But with Tuesday's deadline for departure looming, the evacuation effort is winding down swiftly. The Pentagon confirmed Saturday that troop withdrawals had begun, though officials would not say how many remained. In an email to reporters Saturday, Pentagon Press Secretary John Kirby asked publications not to print the number of troops remaining at the Kabul airport for security reasons, citing ongoing and imminent threats to U.S. troops from terrorist groups.
The U.S. military completed 26 C-17 Globemaster III flights out of the airport in the 24 hours between Sunday morning and Monday morning, carrying about 1,200 evacuees, a substantial reduction from the several thousand who were being evacuated on a daily basis last week.
The Kabul airlift is now the largest in U.S. military history, with more than 122,000 people, including about 5,400 Americans, having been evacuated since late July.
Kirby said that the State Department will continue to try to get out any Americans, or others such as endangered Afghans, who are still in Afghanistan after Tuesday but wish to leave. But he does not expect the military to play a role in that effort.
Tens of thousands of Afghans and other evacuees are still at U.S. facilities being used as staging areas after leaving Kabul, waiting for follow-on flights to take them to their final destinations. There are now more than 27,000 evacuees at six bases in the Middle East, and more than 22,000 at three European bases. About 3,700 passengers, primarily Afghans, were slated to fly on 17 flights Monday to either Dulles International Airport in Virginia or Philadelphia International Airport in Pennsylvania.
-- Stephen Losey can be reached at stephen.losey@military.com. Follow him on Twitter @StephenLosey.