Capt. Micah Ables was an infantry officer. He had a Ranger tab and served as a platoon leader in the prestigious 101st Airborne. If anyone was going to see combat, it was him.
But he missed out on the years of the Afghanistan war that saw the most intense fighting, serving in that campaign from the end of 2014 to mid-2015, when the conflict was starting to tamp down and firefights became rarer.
"What good is an infantryman who doesn't fight?" he asked Military.com. "That's the identity struggle I had coming back from Afghanistan."
In civilian life, no one prays for a hurricane or a home invader to kick down the front door. Average people don't normally yearn for dangerous situations. Longing for a gunfight with the enemy feels wrong, but it's relatively common among those in the military, especially within the combat arms.
More than a dozen service members and veterans spoke to Military.com, describing feelings of dread that they had missed out on the wars, most prominently the two decades of conflict in Afghanistan. Most have never deployed, while some, like Ables, deployed to a war zone but spent more time watching movies than fending off Taliban fighters in the Hindu Kush.
Read Next: Afghanistan: The War That Made War Normal
They all expressed guilt and described feeling less legitimate than other soldiers who fought bravely in America's longest war. They're all very well aware of the dangers combat brings. They could have been maimed or killed, or walked away with serious emotional trauma.
"I'm proud I brought my platoon back in one piece and I was able to deescalate the few situations we did have," Ables said. "The more the years have gone by, I really am truly happy and grateful that nothing happened. As much as I would've liked to prove myself as an infantryman, when I think about the flipside and the consequences: What if my platoon sergeant was killed? Or one of my soldiers wounded?"
Those who described their lingering desire to see action didn't think the war should drag on just for them to have a chance to "get some." Those who were interviewed after Kabul fell to the Taliban were enraged over the chaotic withdrawal and agreed U.S. troops need to be out of the country as soon as possible so as not to risk a deadly, and avoidable, engagement with the Taliban.
Wanting to be in combat isn't tied to wishing for conflict that wouldn't otherwise exist. It's a complicated dichotomy some troops dance with. They would never purposefully egg the enemy on or want new wars to break out. Yet if there is going to be a collision with an enemy, they want to be there.
"I can't talk to someone because it boils down to me complaining I never shot anyone, which is crazy talk," one specialist in an infantry unit told Military.com on the condition of anonymity. "Who knows how normal this is?"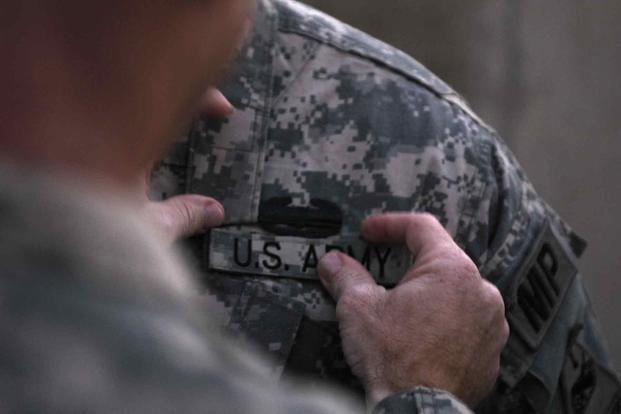 Many who spoke to Military.com used a comparison to the effect of an athlete training their entire lives for a sport, being picked by a team, maybe even going to the Super Bowl, but never playing. Some suggested their mental health has suffered, something of a paradox given that those who do see combat often face serious mental health consequences.
Combat experience, and some of the awards that come with it, can make it easier for service members to rise through the ranks and find more job opportunities in the military, but no one interviewed for this story expressed concerns about missing out on advancement.
Most troops said they either feel their dread isn't widely shared, or that it might be an underlying, but unspoken, insecurity in some units.
None of the service members interviewed has seen mental health experts about the sense of inadequacy they live with. Most agreed they would feel ridiculous seeking therapy because they avoided traumatic situations.
"They're not crazy whatsoever; they've trained so much for combat," Kenneth Marfilius, a social work professor at Syracuse University's Falk College and former Air Force therapist, said in an interview. He described the guilt and feelings of inadequacy as very common and a serious mental health concern.
Marfilius, who also worked for the Department of Veterans Affairs, said there's virtually no research on the subject. A spokesperson for the VA could not point Military.com toward any subject matter experts.
"There's guilt potentially involved," Marfilius added. "They sometimes have friends who did deploy into bad situations, and they feel guilty that they did not. There's some secondary trauma, listening to the experiences of others, and that can weigh heavily on them. There's a level of it being difficult to relate; there are issues with isolation, maybe some anxiety or depression."
In some cases, these troops saw some combat or were exposed to legitimate danger, but short bursts of tension are no substitute for action against the enemy and can almost be a tease.
Ables described a few close calls. His convoy of armored gun trucks was shot at once. They didn't find the shooter and never returned fire. The only sign of the exchange was a single bullet mark on the lead truck, right below the gunner.
Ables believes he drove over improvised explosive devices, the Taliban's weapon of choice, several times, but they never detonated.
"We definitely felt cheated and guilty," he said. "There was a lot of disappointment. That's the f----- up part about this. We have these feelings, and then you have this disappointment. How do you explain this to someone? You can't share that at all. It's super isolating."
But there's a dichotomy Ables wrestles with. If the 101st saw action during that rotation, some of his soldiers likely would have gotten hurt or killed.
The Other Side of Combat
Capt. Rick Dickson, who was commissioned after serving as an enlisted member, was a cavalry scout and deployed to Iraq with 82nd Airborne in 2006 as a private first class. His unit saw some of the most intense fighting of the war. The deployment was chronicled in the book, "Headhunter: 5-73 Cav and Their Fight for Iraq's Diyala River Valley."
Dickson, who is now a public affairs officer with 1st Special Forces Command, said he too was eager to jump into combat when he was younger. He cited pride being in the 82nd, the quality of training his cavalry unit went through ahead of their tour, and looking up to noncommissioned officers who had previous combat experience and served as role models.
But the rotation had serious repercussions on Dickson and his unit: 22 soldiers died on the deployment, and many more were injured or returned home with post-traumatic stress disorder.
"I can't say that I blame them for wanting to serve their country," Dickson said of other soldiers who haven't had a chance to see the fighting he did. "I get that. But on the flip side, war is dangerous no matter who you are or what job you have. You're going to have to live with the things that happen over there. A lot of us weren't thinking about that, the after-effects of what people are going to go through after combat. It's all the fighting that we saw. When we got back, and out of the fight, everything hits you."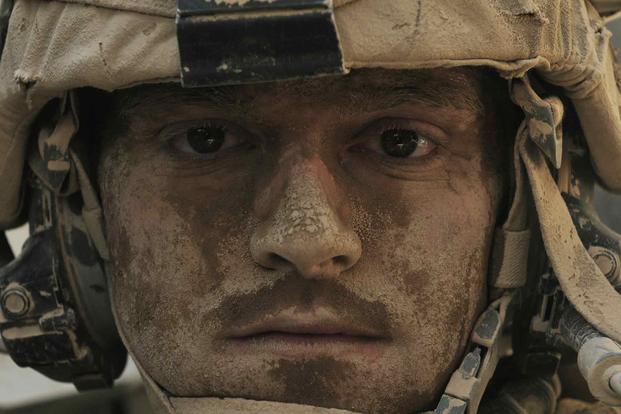 For the National Guard, the issue of finding legitimacy in the military through combat may be compounded. Some Guardsmen who spoke to Military.com joined the part-time force to see combat while also hoping not to surrender their civilian goals.
The Guard has essentially been deployed abroad nonstop, and top brass have called it a critical part of the war efforts. About 500 Guardsmen have been killed in combat since 9/11, according to Defense Department data.
But by serving part-time, Guardsmen have fewer opportunities to prove themselves. Sometimes, a deployment is the only opportunity a Guardsman gets to be fully immersed in military culture. And for some Guard units, the pace of deployments may be slower than some active-duty units.
Whatever concerns those in the active duty have about a placid deployment, or worry that they aren't good enough, "that's intensified for Guardsmen," 1st Lt. Eric Evans, a Guard engineer officer who initially enlisted as an infantryman, told Military.com. "When we deploy, it gives us that credibility that at least we did something."
Evans and his unit originally were sent to Kuwait, which is seen by many troops as a boring rotation. But early in that 2019 deployment, his unit was rerouted to Afghanistan, a chance to get into the war that was met with enthusiasm.
His engineer unit traveled around Afghanistan working on construction projects including building a new barracks at Hamid Karzai International Airport in Kabul.
But Evans said it didn't feel like war. Aside from constantly being armed, it was easy to forget his unit was in a combat zone.
As the uneventful deployment was wrapping up in December 2019, his unit was at Bagram Air Base, the largest U.S. base in Afghanistan at the time. That's when the Taliban launched a daring attack on the fortress, setting off two car bombs and infiltrating a medical facility that was under construction outside the main part of the base. An hours-long firefight broke out between Taliban fighters and U.S. and Afghan forces. Two people were killed and at least 70 were wounded.
Evans' unit was tapped to patch up a broken wall on the perimeter to prevent the Taliban from taking ground in the base.
"A commander burst into our [headquarters] saying they needed engineers to fix the wall," he said. "This was a bread-and-butter engineer mission. We were staging to go fix this wall, and there were Apaches doing gun runs trying to kill Taliban. That was by far the most exciting day. It was the one day there was some action. We felt like we were contributing to the war in a small way and that we got a taste of what so many others before us saw."
'Slick Sleeves'
At the heart of perceived legitimacy are combat patches and badges. Historically, after 30 days in a combat zone, soldiers are authorized to wear a patch for the unit they deployed with on their right sleeve. Troops without these patches often are referred to as "slick sleeves" -- it immediately identifies those who never deployed to war. In January the Pentagon changed the time requirements, meaning anyone who deploys to a combat zone for any period of time is eligible.
Soldiers who fought the enemy are awarded Combat Infantry Badges, given to infantry, or Combat Action Badges, given to those in any other job, whether it's combat arms or not.
Shortly after the attack on Bagram, Evans heard other soldiers around the base asking about awards.
"I heard a guy talking if they were going to get CIBs being a part of the quick reaction force," he said. "It's an odd thing. … I think that culture is why a lot of people want to deploy, to get their CAB or CIB and be able to flex that. I've noticed how many people don't have badges or patches, even among active duty now."
Retired Col. Darryl (Dee) Daugherty, who left the Army after serving as chief of staff of the 8th Theater Sustainment Command in Hawaii, remembers being crushed after his infantry unit wasn't tapped to deploy to Operation Desert Storm in 1991. It led him to leave combat arms.
"We didn't get the call. It was devastating because that was the war of our generation," Daugherty told Military.com "My best friends in other units were coming home with CIBs and Bronze Stars, and I thought I was done and went to get tangible skills in the Army and transferred to transportation."
But 12 years later when the U.S. invaded Iraq, Daugherty commanded a transportation battalion. The battlefield didn't care whether a unit was infantry or not, everyone was put in harm's way. Ironically, command in transportation gave Daugherty more combat experience than most infantry units, traveling through contested territory to deliver much-needed supplies in a conflict that didn't have a defined front line.
Back then, many troops fought from vehicles without sufficient armor, making them easy targets.
"We five-finger discounted steel from air bases -- anything we could find to protect our vehicles from ambushes," Daugherty said. "We saw more gunfights than a lot of the infantry."
But he's conflicted. One of his soldiers was killed and at least 22 were wounded. Yet he described finally getting into combat as "cathartic" and "validating."
He said he understands the eagerness to see war. He did not expect a new conflict to surface after being passed over during Desert Storm. But the consequences and long-term mental health issues weigh heavily on him. At the same time, he said he would do it again.
"I had PTSD and didn't know it for a while," Daugherty said. "I told some friends once that if I could [go to war] every day but still come home to my family, I would. You become addicted to adrenaline. I liken coming home from that first year at war like driving a hot-rod Corvette at 75 miles per hour. Then, you get home and are told you can only drive at five miles per hour."
-- Steve Beynon can be reached at Steve.Beynon@military.com. Follow him on Twitter @StevenBeynon.
Related: In an Image Mocking the Marines, the Taliban Shows Off New Propaganda Savvy