Veterans and military personnel experiencing a mental health emergency can call the Veteran Crisis Line at 988, and press 1. They can also text 838255 or reach someone via chat through the VA's crisis line website.
A year after U.S. troops pulled out of Afghanistan concluding two decades of operations, scenes of the final few days of a chaotic evacuation have left an indelible imprint shaping many Americans' memory of the conflict.
As the U.S. military assisted more than 80,000 people evacuating from Hamid Karzai International Airport in Kabul, Pentagon photographers captured both heartwarming and gut-wrenching images of troops offering a helping hand to Afghan women, men, infants, children and elderly.
Related: 'They Will Never Be Forgotten': Tributes Pour in for Troops Killed in Kabul Airport Bombing One Year Ago
Firefights broke out around the airport and a stampede near its gates killed at least seven. Several Afghans plunged to their deaths after clinging to a U.S. C-17 Globemaster III during takeoff.
And in the final days of the evacuation, 13 U.S. service members and more than 100 civilians were killed when a suicide bomber detonated his weapon amid a crowd at one of the gates at the airport where thousands had gathered hoping for a chance at escape.
These photos, published to military Facebook pages, Defense.gov or its online media repository, the Defense Visual Information Distribution Service (DVIDS), show Marines, sailors, airmen and soldiers offering care and compassion to evacuees.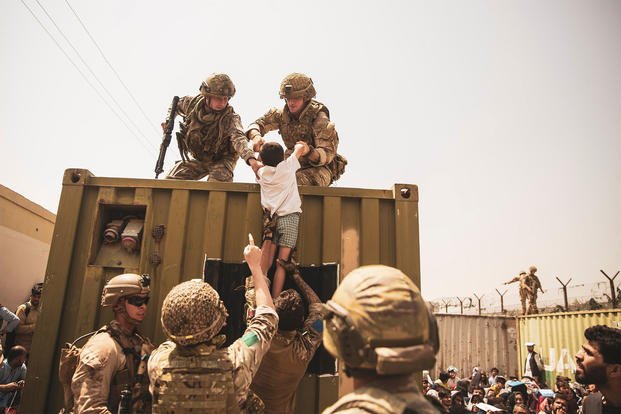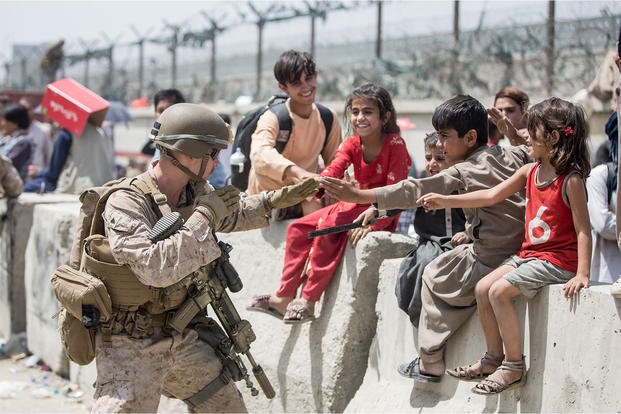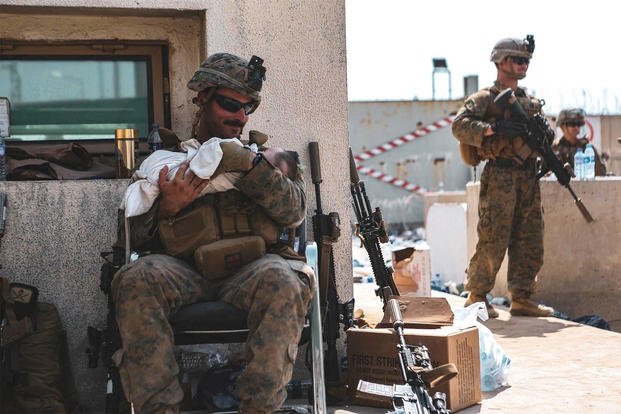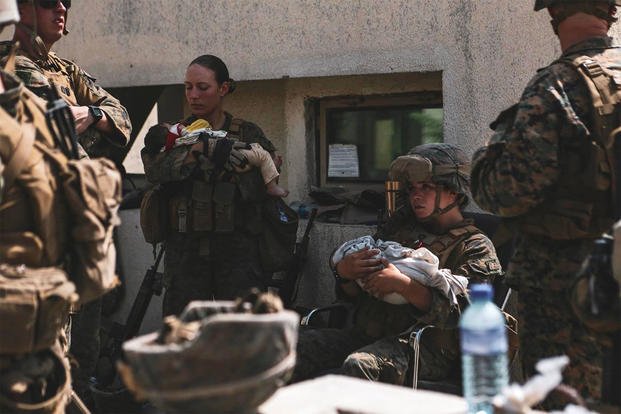 Editor's note: The above features Sgt. Nicole Gee on the left, who was among the 13 U.S. service members killed in a suicide bombing Aug. 26 just days after this photo was taken. You can read more here about Gee and the 12 other troops killed in that attack.