For hours on Jan. 6, miscommunication, confusion and bureaucratic snafus snarled the effort to deploy National Guard troops to quell rioters at the U.S. Capitol, a Senate report released Tuesday found.
Defense Department officials could not adequately explain why the District of Columbia National Guard did not deploy until after 5 p.m. that day, according to the bipartisan report from the Senate Homeland Security and Governmental Affairs Committee and the Senate Rules Committee.
The Pentagon's response was delayed for hours in part because leaders, when contacted by D.C. officials, weren't clear what they were being asked to do -- or even whether a formal request was being made -- and weren't sure with whom to coordinate, the report found.
Read Next: Retired Two-Star Reduced to 2nd Lieutenant After Sexual Battery Conviction
Pentagon officials told Senate investigators that criticism they received over the Defense Department's "heavy-handed response" to civil unrest last summer after the murder of George Floyd -- in particular, flying military helicopters over protests -- led the Pentagon to be more cautious in how it responded to the Jan. 6 riot.
The report said that Pentagon officials believed the department needed a "clear deployment plan" before sending in D.C. Guard troops "to avoid the appearance of over-militarization."
Related Video: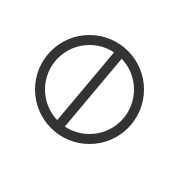 After the events of 2020, the Pentagon put measures in place to control the Guard's deployment, including requiring then-Army Secretary Ryan McCarthy to sign off before deploying a Quick Reaction Force, or QRF, and requiring it to be used "only as a last resort."
"Thanks to the heroic actions of U.S. Capitol Police, D.C. Metropolitan Police, the National Guard and others -- rioters on January 6th failed to achieve their goal of preventing the certification of a free and fair presidential election," Sen. Gary Peters, D-Mich., said in a release. He is chairman of the Homeland Security Committee.
"The events of January 6th were horrific, and our bipartisan investigation identified many unacceptable, widespread breakdowns in security preparations and emergency response related to this attack," Peters continued. "Our report offers critical recommendations to address these failures and strengthen security for the Capitol to prevent an attack of this nature from ever happening again."
When local officials first began calling Army and National Guard leaders that afternoon as a mob of Trump supporters angry at election results swarmed the Capitol complex, Pentagon officials said the requests weren't specific and they needed clarity on what kind of help was being sought.
D.C. Mayor Muriel Bowser called McCarthy at 1:34 p.m. and asked whether the DoD had gotten any requests for help from the Capitol Police because the crowd was "getting out of control," the report said.
Former Capitol Police Chief Steven Sund, who resigned the day after the riot, also called Gen. William Walker, the commanding general of the D.C. Guard, at 1:49 p.m. to ask for help, according to the report.
A clear request for Guard assistance finally came through at about 2:30 p.m., the report said, but more miscommunication garbled the response and planning took a few more hours. Then-Defense Secretary Christopher Miller said he signed off on the deployment at 3:04 p.m., understanding that McCarthy would conduct a mission analysis with Walker.
But McCarthy had a different understanding, the report found. He thought he needed to brief Miller and get his approval before Guard troops could leave the D.C. Armory. McCarthy huddled with D.C. officials and drew up a plan, and the Guard troops were approved to deploy by 4:35 p.m. -- three hours after Bowser called the Army secretary. The Guard finally rolled out nearly a half-hour later, at 5:02 p.m.
The report said "no one could explain" why it took so long to reach that point, citing confusion and communication breakdowns.
The report also pointed the finger at Capitol Police leaders for not understanding the requirements for declaring emergencies or requesting outside help. For example, members of the Capitol Police Board disagreed over whether they all needed to agree before asking for help from the D.C. Guard, the report explained.
Sund didn't send the board a formal request in advance of Jan. 6 for an emergency declaration and Guard assistance. This hamstrung his ability to respond quickly once the riot erupted, the report said, because he didn't have the authority to unilaterally ask for the Guard to come help.
The report advised Congress to pass a law giving the Capitol Police chief authority to ask the D.C. Guard for help in emergency situations, and to clarify the approval processes and chain of command to prevent delays in deploying the Guard.
The report found that the Pentagon had twice confirmed with the Capitol Police -- once on Jan. 3 and again Jan. 4 -- that it did not need and was not requesting help from the D.C. Guard.
The Pentagon and D.C. Guard should draw up scenarios and contingency plans for responding quickly to civil disturbances and terrorism incidents, the report recommended, including what level of assistance and equipment might be needed and how command-and-control would work. This would reduce confusion and allow forces to respond much more rapidly to unfolding emergencies, it added.
The National Guard also should practice mobilizing troops from nearby jurisdictions to immediately help in case of an emergency, the report recommended. And when a QRF is approved to respond to special events, the Pentagon should make sure it can quickly respond to incidents when deciding where to stage it, the report said.
-- Stephen Losey can be reached at stephen.losey@military.com. Follow him on Twitter @StephenLosey.
Related: House Approves $1.9B to Bolster Capitol Security After Riot