Retired Army Col. Ralph Puckett waited more than 70 years to receive the nation's highest award for combat valor. And when he got word that he'd be presented with the Medal of Honor, he questioned why the White House would go to all the trouble of presenting it to him.
"I understand that your first response to us hosting this event was to ask 'why all the fuss ... can't they just mail it to me?'" President Joe Biden quipped at Friday's presentation ceremony. "I'm incredibly proud to give Col. Ralph Puckett's acts of valor the full recognition they have always deserved."
On Nov. 25, 1950, then-1st Lt. Ralph Puckett Jr. exposed himself to enemy machine guns, effectively using himself as bait to enable his Army Rangers to spot their locations. That evening, he led his 51-man company in defending against hundreds of Chinese soldiers who attacked their position for hours.
Puckett repeatedly left the safety of his foxhole to spot the enemy and direct artillery fire, sometimes calling in "danger close" attacks, meaning he was ordering them to drop bombs close to his own position to keep the Chinese assault at bay.
Read Next: Space Force CO Fired Over Comments About Marxism in the Military Now Subject of IG Probe
In doing so, he was wounded several times and eventually was unable to move. Fearing their position was about to be overrun, Puckett ordered his men to fall back and leave him behind so as not to slow them down. Two privates, Billy G. Walls and David L. Pollock, ignored his order and carried him to safety.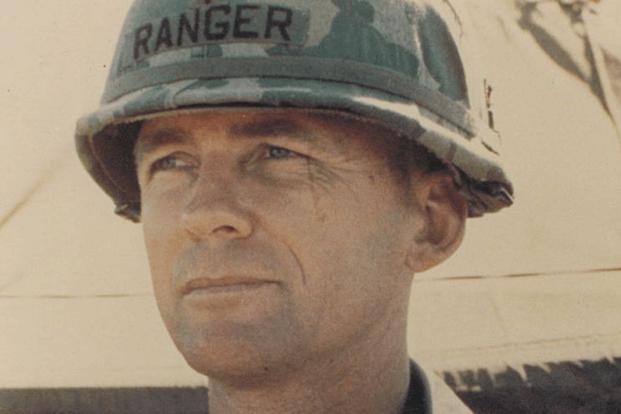 "This is an honor that was long overdue," Biden said. "More than 70 years overdue."
Puckett's Medal of Honor ceremony was unique in that it was the first to be attended by a foreign world leader, according to the White House. Biden welcomed South Korean President Moon Jae-in to highlight the alliance between the two nations and discuss a wide variety of topics and to hold a joint press conference.
"Col. Puckett is a true hero of the Korean War," Moon said in remarks during the ceremony. "Without the sacrifice of veterans including Col. Puckett, [the] freedom and democracy we enjoy today couldn't have blossomed in Korea."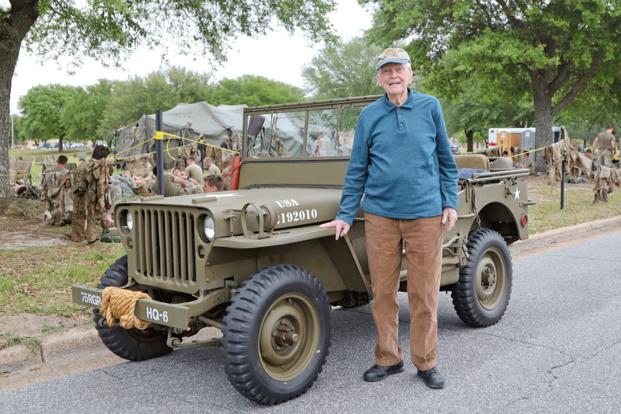 Puckett was pushed in a wheelchair to a stage at the East Room at the White House to receive the medal. Two young Army officers initially stood beside him, supporting him as he stood for Biden's remarks. But when the citation was read, he stood up on his own. A soldier quickly retrieved a walker for him to hold onto, but he pushed it away. Puckett wore the Army's new Green Service Uniform, sporting his other awards, including five Purple Hearts.
Puckett, 94, was originally awarded the Distinguished Service Cross for his actions leading the 8th Army Ranger Company on Hill 205, just 60 miles from the Chinese border. He received a call from Biden last month, informing him that his DSC would be upgraded to the Medal of Honor.
Related Video: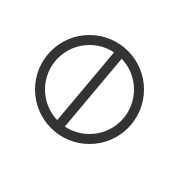 "It was quite a shock," Puckett said in a call with reporters Thursday. "I was surprised I received a call from the president. I never thought he'd be calling to speak to me. I was surprised by how humble and ordinary he sounded."
Puckett noted the huge gravity of earning the Medal of Honor. Some previous recipients have called the award a burden or felt undeserving of the prestige.
"I'm certainly honored," he added. "The people who earned that medal are the Rangers who did more than I asked. I think it's important for them. They're the ones who did the job; they did the fighting and suffered."
Puckett had a 22-year career that included a second Distinguished Service Cross and two Silver Stars in Vietnam. He earned five Purple Hearts across the two wars, as well as two Bronze Stars with "V" device for valor. He retired as a colonel in 1971. He is an "honorary colonel" for the 75th Ranger Regiment and is a frequent speaker for the Army. He regularly meets with Rangers at Fort Benning, Georgia.
-- Steve Beynon can be reached at Steve.Beynon@military.com. Follow him on Twitter @StevenBeynon.
Related: It's Official: Legendary Army Ranger Ralph Puckett to Receive Medal of Honor at 94