Five years ago, Marine Lance Cpl. Joshua Burch became the first paralyzed service member to walk to his own promotion ceremony, wearing an exoskeleton that helped him walk and stand to receive his corporal chevrons.
Now medically retired, Burch, 26, hopes again to be a trailblazer -- the first Department of Veterans Affairs patient to regain function in his lower body -- to include taking steps -- courtesy of an electrical implant in his spine that is designed to stimulate his body's sensorimotor networks.
"Even thinking about walking is crazy. I look at this as a stepping-stone to a future where others like me can walk. I look at my participation in this research as a way of helping people out," Burch said during an interview in March with Military.com.
Read Next: California Guard Members Feared Fighter Jet Would Be Ordered to Frighten Protesters
Researchers at Hunter Holmes McGuire VA Medical Center in Richmond, Virginia, have launched a study to determine whether epidural stimulators can help paralyzed veterans recover motor activity and/or control over their "inner systems" -- their cardiovascular and bladder functions, for example.
While epidural stimulators have shown some degree of success with limb paralysis in research elsewhere, this is the first such study at the VA, explained Dr. Ashraf Gorgey, chief of spinal cord injury research at the Richmond hospital.
Gorgey said the study has several goals: to see how well an epidural stimulator made by Medtronic for pain management can work on spinal cord injuries and to demonstrate the promise of the technology, which can be implanted with minimum surgery.
"With this study, we might get companies like Medtronic and Boston Scientific to start creating something more specific for spinal cord injuries," he said. "We also want to show that you don't need invasive surgery to use this device. We use just a needle under fluoroscopy, and through the needle, we thread the leads in. On the same day Josh had his surgery, he was down in this room working out on the mat."
Gorgey plans to implant the epidural stimulators in 20 veterans, who will then take part in a year of intensive physical rehabilitation therapy and training.
Gorgey and Burch say that with any success, Burch may be able to take steps on his own within that period, going from strengthening his legs in an exoskeleton to walking across a floor with a walker.
"In Josh's circumstance, the signal that's coming from his brain through his spinal cord is interrupted. So now we are going to replace this signal with external signals that help trigger a step in movement. By using the exoskeleton, we can train him to … hopefully stand up and walk again," Gorgey explained.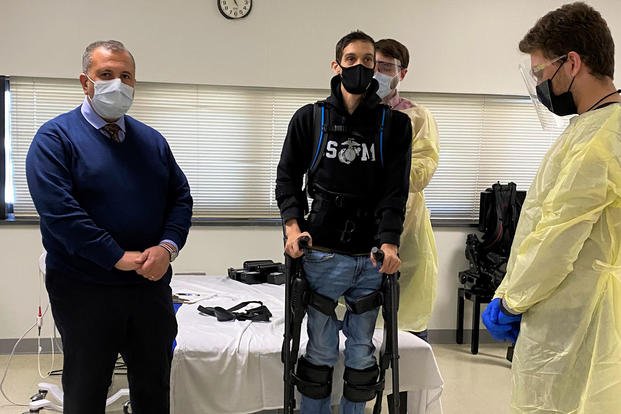 Burch lost much of the use of his hands and all use of his legs in a September 2015 accident in Guam. He actually doesn't know what happened. He remembers being in a hotel room talking to his sergeant in the afternoon and waking up the next day on the ground outside the hotel, unable to move.
At 21, he had fractured his seventh cervical vertebrae, the lowest bone in his neck.
Burch underwent several surgeries in Hawaii before he was transferred to McGuire's Polytrauma Rehabilitation Center, where he met Gorgey and first learned about exoskeletons.
The Perfect Candidate
Fit, in good health and eager to push his broken body to its limits, he was the perfect candidate for using an Ekso GT, a lower-body, battery-powered exoskeleton, Gorgey said then.
"A person with a spinal cord injury who has the ability to stand and walk is a breathtaking thing," Gorgey told Military Times in 2016. "Not only are there obvious physical and psychological benefits, but the physiological impact is huge. The act of walking can prevent so many other health issues associated with long-term paralysis, including heart disease, diabetes, muscular atrophy, bone loss."
The first time Burch used the Ekso GT, he took 256 steps along a hospital hallway. Gorgey had to rein him in a bit, concerned Burch would injure himself.
"He definitely did not want to stop," Gorgey said.
The second time Burch used the exoskeleton, he clocked 486 steps. He also wore it later that afternoon to his promotion ceremony.
Now, the retired Marine hopes his new implant -- he received a temporary one March 8 to see how well he tolerated it, then got his permanent implant April 2 -- will let him one day take steps at the hospital and around his apartment free of the exoskeleton.
"That's what I'm working toward," he said.
Burch has reason to be hopeful: In 2018, in similar research conducted at the University of Louisville in Kentucky and the Mayo Clinic in Rochester, Minnesota, three people -- Jeffrey Marquis, 35; Kelly Thomas, 24; and Jered Chinnock, 29 -- were able to walk after receiving the same implants. Marquis eventually graduated to walking with balance poles, and Thomas now walks unassisted.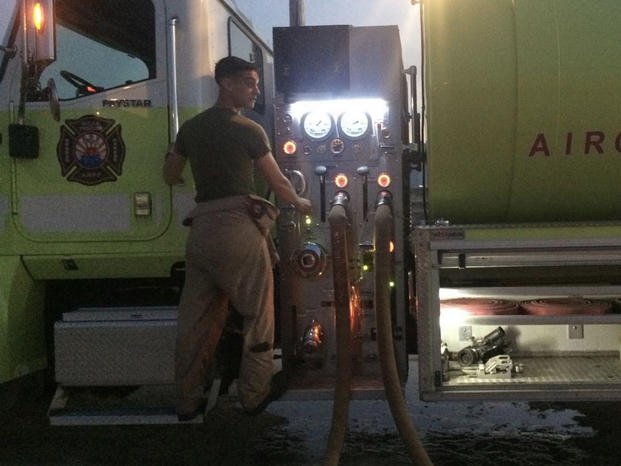 Claudia Angeli, one of the scientists at the Kentucky Spinal Cord Injury Research Center at the University of Louisville, has been studying epidural stimulators for spinal cord injuries since 2009.
Her past research focused on motor restoration. Currently, she is looking at controlling the systems of the body that regulate blood pressure and bladder control.
Rare individuals are able to achieve "full overground ambulation," Angeli said. But nearly everyone who has received an implant in her research has been able to take a few steps at a time during therapy, she added.
"In humans, spinal injuries are all different, so we find that the parameters are very individualized," Angeli explained. "We are working hard to improve the technology. A lot of potential exists for it to interact with the healthy spinal cord below the injury. It allows restoration of some of the functions that were there before the injury."
A $3.7 Million Grant
The VA study was made possible by a $3.7 million grant from the Defense Department under the Congressionally Directed Medical Research Program. Dr. Robert Trainer, a pain management specialist familiar with the Medtronic devices, does the implantation while Gorgey oversees the program and manages the veterans' post-operative physical therapy.
Burch says he already has seen a benefit from his implant: a decrease in involuntary movements in his legs known as spasticity that he hopes will help improve his therapy at the VA and the gym near his home.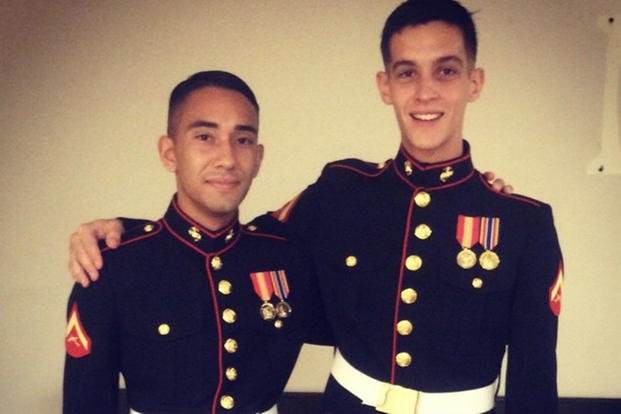 That immediate change following the implant bolstered confidence in his decision to enroll in the research, he added.
When he is not at the VA -- he spends 90 minutes there three times a week -- Burch works with his brother, Travis, also a former Marine, renovating and flipping houses in Portsmouth, and he plays on two wheelchair rugby teams. He credits the sport, once known as murderball, and his teammates on the Oscar Mike Militia, an all-veterans team, for his recovery to date.
"The first tournament I ever went to, I had my mom with me because I couldn't really do anything. And my teammates were like, 'You gonna bring your mommy to every tournament?' I was like, 'OK, I need to learn to be independent,'" Burch said.
Gorgey said he is excited to see how the combination of the epidural implant and use of an exoskeleton works to improve muscle quality, cardiovascular health and bladder function in the veteran participants.
"We have a whole team that has worked very hard to get to this point," he said.
Burch says he will apply the same quiet strength he relied on to get through Marine Corps basic training, through military occupational specialty training as an aircraft rescue and firefighting specialist and through the dark days following his accident to get the most out of the research.
"And if I don't walk? I'm going to be happy for the research that comes from the study," he said.
-- Patricia Kime can be reached at Patricia.Kime@Monster.com. Follow her on Twitter @patriciakime.
Related: The First Paralyzed American to Finish a Marathon Was a Vietnam Veteran