Sen. Tom Cotton, R-Ark., has introduced a bill aiming to squash racial bias training in the military as the force faces a reckoning on extremism and white supremacy in the ranks.
The Combat Racist Training in the Military Act would prohibit the military from examining what Cotton considers "racist theories," most notably Critical Race Theory.
The military would be forbidden to "promote or otherwise encourage anti-American and racist theories that demoralize and divide its members," the bill states. The text adds that the force would not be allowed to facilitate any teaching that the "U.S. is a fundamentally racist country."
Read Next: 2 in Critical Condition After Navy Hospital Corpsman Opens Fire Near Fort Detrick
Critical Race Theory, in a broad sense, is an intersection of academia and activism that examines how U.S. law and institutions are inherently racist and largely responsible for inequities against some minorities, especially African Americans.
In an appearance on Fox News last week, Cotton called Critical Race Theory "left-wing nonsense," adding that the military should not be "endorsing, recommending or requiring" anything that suggests "any race is inherently inferior, or racist, or oppressive."
Critical Race Theory assesses race issues in the context of centuries' worth of policy. It also emphasizes "white supremacy" as a common thread running through American history and laying the groundwork for contemporary inequalities. Proponents argue that some policies and institutional actions -- including long voting lines, aggressive policing and the drug war -- have inhibited some groups' ability to get ahead while keeping white people at the top of the social hierarchy through a combination of design and unconscious bias.
A statement from Cotton's office suggests that he was motivated to offer the bill after the Navy added "How to Be an Antiracist" by Ibram X. Kendi to a list of 74 books it recommends to leaders; that list is overwhelmingly focused on warfare and leadership. It is unclear what specifically about the book spurred the action; Cotton's office did not return a request for comment.
Cotton also takes issue with the Navy's Second Fleet book club reading "White Fragility" by Robin DiAngelo, which he says makes the claim white people are inherently racist. The book was the topic of a reading club in the Second Fleet last July. A Navy spokesperson said the club is not mandatory.
"The U.S. 2nd Fleet staff book club is designed to provide opportunities for staff members to stimulate conversation and critical thinking about topics pertinent to our lives and operations at 2nd Fleet," a spokesperson said in a statement. "Book topics are chosen by staff members, participation is voluntary, and 2nd Fleet does not officially endorse the views of any particular author."
A Navy official told Military.com the book club has also read "The Obstacle Is the Way" by Ryan Holiday, "The Man Without a Face: The Unlikely Rise of Vladimir Putin" by Masha Gessen, and "Legacy" by James Kerr.
Cotton's call for the military to refrain from promoting certain books came shortly after he blasted so-called "cancel culture" for discontinuing six Dr. Seuss books for racist imagery, saying on the Senate floor last month that "the left-wing media" has been "busy canceling Dr. Seuss."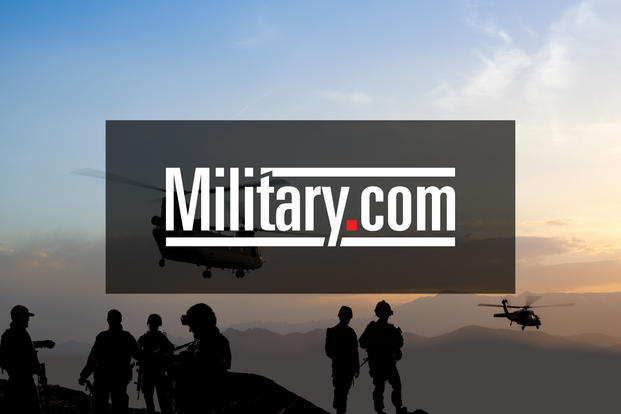 The existence of white nationalists and extremists in the military's ranks was spotlighted in the Jan. 6 assault on the U.S. Capitol. Dozens of current and former service members were part of the pro-Trump mob that overran the building. Several people, including a police officer, died; the mob also threatened the lives of lawmakers and the vice president.
Alexander McCoy, political director of Common Defense, a progressive veteran and foreign policy advocacy group, said the military's ugly history with racial issues and its pattern of sluggish social progress is why the force needs to set aside time to learn about social issues.
"To this day, the military is still hurting itself by letting racism get in the way of a fair and meritocratic system, as revealed by report after report showing unequal treatment, unfair structural barriers to promotions and opportunities for troops who are people of color, and pervasive problems with interpersonal racism from fellow service members," said McCoy, a Marine Corps veteran.
As of late February, veterans made up about 13% of total arrests in the Capitol riot. However, more veterans have been detained since then. Veterans made up about 7% of the U.S. population in 2018, according to Census Bureau data.
When 27,000 National Guard troops deployed to Washington, D.C., to secure the Capitol, at least 12 service members were taken off the mission as a cautionary measure. Law enforcement and military officials have yet to detail what led to the troops being sent home.
But Republicans have been reluctant to acknowledge underlying issues with the military. In a House Armed Services Committee hearing on the matter two weeks ago, GOP members scoffed at the hearing's legitimacy, suggesting there are no problems in the armed forces or veteran community that warrant the attention of Congress.
-- Steve Beynon can be reached at Steve.Beynon@military.com. Follow him on Twitter @StevenBeynon
Related: 'Why Are We Talking About It?' Congress May Face Impasse on Extremism in the Military