A sailor killed in California this week when several vehicles traveling to a Marine Corps base were involved in a chain-reaction collision has been identified as a 26-year-old from New York.
Equipment Operator 3rd Class Aaron Fish, with Naval Mobile Construction Battalion 5, was killed in the accident Tuesday while traveling to Camp Pendleton. Five other sailors who were hurt in the accident have been released from the hospital, according to the Navy Expeditionary Combat Command.
Fish, who was from Tully, New York, was part of a convoy heading south on Interstate 5 to retrieve equipment left at Pendleton during a recent training exercise. Five vehicles, including four MK-31 tractor-trailers and an MK-28 cargo truck, were involved in the pileup.
Read Next: Marine Corps Gets Rid of Male-Only Underwear Allowance After Review
The California Highway Patrol and military officials are still investigating the cause of the accident, which occurred just before 7 a.m. when a vehicle stopped suddenly in front of the convoy, San Diego County's medical examiner reported.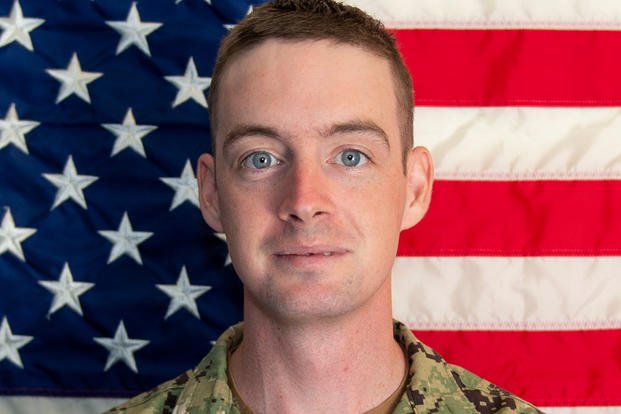 "This caused a chain reaction of rear-ending collisions with the decedent's vehicle between two other military vehicles," the medical examiner's report adds. "Multiple 911 calls were placed and the [California Highway Patrol] and Camp Pendleton Fire personnel responded."
Fish was pronounced dead at the scene. The passenger in his vehicle was among those transported to a local hospital.
Fish, who was Seabee Combat Warfare-qualified, joined the Navy in 2018. His commanding officer describes him as a "cherished member of our team who loved his work, helping others, and making people smile."
"As we mourn the loss of Aaron, I want to extend my gratitude to Aaron's family, who has been so gracious during this most difficult time, and for the rallying support from Seabees here in Port Hueneme and around the globe," said Cmdr. Ryan Carey, commanding officer of Naval Mobile Construction Battalion 5. "NMCB-5 is so grateful for our time with Aaron. We miss him deeply."
Fish previously deployed to Guam with NMCB-5, where he's credited as being "vital to the completion of complex engineering tasks" when the Navy built a 150-bed medical facility during the global pandemic.
He received a flag letter of commendation for that work from Joint Region Marianas in Guam. Fish also received a meritorious promotion to petty officer third-class in September.
Members of his unit have been provided with grief-counseling services and other support through the command chaplain.
-- Gina Harkin can be reached at gina.harkins@military.com. Follow her on Twitter @ginaaharkins.
Related: Navy Sailor Killed, 5 Service Members Hurt in Convoy Crash