Air Force Tech Sgt. Amie Muller deployed twice to Balad Air Base in Iraq, where burn pits were more than 10 acres in size and burned 100 to 200 tons of waste per day.
She lost a battle with pancreatic cancer and died at age 36 about 10 years after her last deployment. She is survived by her husband and three children.
The average age of a pancreatic cancer diagnosis is 70, according to the American Cancer Society. Muller is one of the many veterans who served in the post-9/11 wars and were exposed to burn pits, which were regularly used to dispose of garbage, plastic, jet fuel, paint, vehicles, weapons and human waste. They were a catch-all disposal solution due to a lack of infrastructure at remote combat outposts in Iraq, Afghanistan and Syria.
Read Next: This Veteran Was Forced to Resign from a State Job Over a Sickness Caused by Burn Pits. Now the Supreme Court May Take Up His Case
"I found an old journal of hers about her time in Iraq she had written for her daughter. She wrote about [burn pits] a lot," said her husband, Brian Muller. "The ventilators that they used to clean the filters after two days were like black soup, and she wrote about the things they put in burn pits that you shouldn't burn. It didn't make sense that this healthy young woman would get pancreatic cancer."
Efforts to provide medical care to military victims of burn pits have long been plagued by delays in Congress and at the Department of Veterans Affairs. This year, however, the issue may finally get the momentum it needs, thanks to high-profile and influential advocates; well-supported measures on Capitol Hill; and a growing consensus among veterans groups that it's time for the wait to end.
Many who work on or lobby for veterans also believe President Joe Biden's personal connection to the issue could put it on the fast-track for action. Biden suspects his son, Beau, who was a major in the Delaware Army National Guard, died of brain cancer in 2015 due to exposure to burn pits in Iraq. Like Muller, Beau Biden was at Balad Air Base.
"[Beau volunteered to join the National Guard at age 32 because he thought he had an obligation to go," Biden told a Service Employees International Union convention in 2019. "And because of exposure to burn pits -- in my view, I can't prove it yet -- he came back with Stage Four glioblastoma."
Until now, the VA and Congress have done little to provide service-related care and compensation to burn pit victims. Instead, the VA created a registry for veterans who believe their illnesses are linked to burn pits, largely as a data collection tool. VA officials say the department is still studying the issues. And advocates remain concerned that, despite Biden's close link to this health crisis, helpful action may take a back seat to fiery rhetoric and yet more studies.
"The fact that Joe Biden was affected [means] that it's time to put pressure on and let America know that not everyone has the luxuries of insurance and financial security," said Rosie Torres, co-founder and executive director for Burn Pits 360. "We want to make sure we don't allow the new administration to say they need more studies. We want action; we're tired of the rhetoric and excuses."
This week, scores of veteran advocates launched their yearly lobbying push on Capitol Hill, during which they meet with lawmakers and testify in hearings on the biggest issues facing veterans. Burn pits and toxic exposure rank at the top of most advocates' lists.
"I know firsthand how exposure to toxic substances from burn pits can impact your health," Stephen Whitehead, national commander of the Disabled American Veterans, told lawmakers Wednesday.
"I was stationed at Camp Scania in Iraq, which had a major burn pit just a mile away," he said. "I personally took several trips to this burn pit, where everything from tires and batteries to medical and human waste was burned. Since my return from Iraq, I have had a number of new medical challenges -- including respiratory, cardiovascular and thyroid issues -- as did a number of my fellow soldiers."
VA Claim Denials
Roughly 75% of disability claims have been denied. As of January, the VA had approved disability claims related to burn-pit exposure for 3,442 veterans out of 13,830, according to the latest data from the agency.
It is unlikely the data paints the whole picture. It's unclear how many have been affected by serious health ailments or died from exposure to toxic environments, but the VA estimates 3.5 million veterans have been exposed to burn pits, according to a 2015 report.
Proving an illness is linked to burn pits can be a tall order for a veteran. Because there is no presumptive service connection, VA claims must provide evidence of burn pit exposure, plus evidence of a link between the exposure and the disability. It can be virtually impossible to prove either.
It's not clear whether the VA will expand care to veterans on its own, or if it will have to be forced to do so by Congress. Lawmakers and veteran advocates have said they are losing patience with the department, which still wants more information on the matter.
"I have not yet made decisions about what we need to ask for Congress or what [the department] should be in a position to do around toxic exposures," VA Secretary Denis McDonough said in a call with reporters in February. "There's a lot of data coming in and a lot of experience to draw from, and I want to make sure that we're capturing it, and informing decisions ... and not letting this drag."
But delays pending more data have become a staple of the burn pit issue in a way that echoes the decades-long struggle Vietnam veterans faced with Agent Orange. Advocates are urging the VA and Congress to take aggressive action to distribute care and disability compensation widely to veterans, who are getting older and sicker.
"We may not have all the answers on burn pit exposure, if ever," Rep. Elaine Luria, D-Va., said at a hearing in September. "What we do know is that it's making people very sick. I can't tell these people to sit down to wait another 10 years because, quite frankly, some of them might not have another 10 years."
Exposure to burn pits and other toxic environments has been dubbed the post-9/11 generation's Agent Orange after more than a decade of little progress on getting care to veterans who are developing respiratory diseases and cancers at a young age.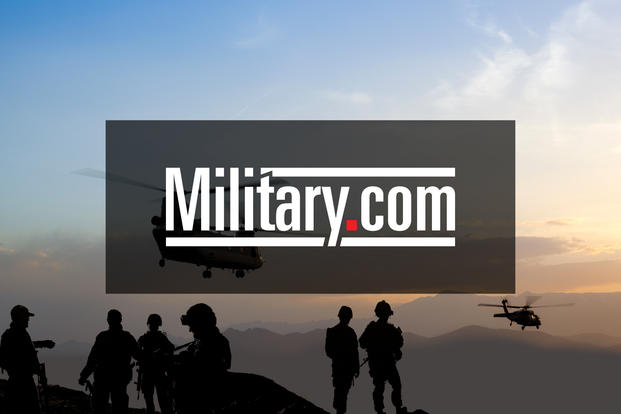 Jon Stewart: Heavyweight Lobbyist
The health hazards of being constantly exposed to toxic fumes could be compounded with the post-9/11 generation growing older, posing a significant health care challenge to the Biden administration. Despite the large at-risk population, there has been little public pressure on the issue, and it rarely makes its way into major news coverage. There is also little evidence veterans or service members have been properly educated on the issue outside of scattered media reports.
Since leaving "The Daily Show," comedian Jon Stewart's most prominent role has been his crusade to preserve the September 11th Victim Compensation Fund to give financial aid and medical care to the victims of the attack who got sick after inhaling the toxic smoke, fumes and dust. The fund previously had temporary funding until made permanent in 2019.
Stewart was a powerhouse lobbyist on the issue on Capitol Hill, delivering powerful and emotional testimony to a House panel urging it not to abandon first responders and blasting lawmakers for their apparent indifference to the issue. He wielded the media to get the issue in front of as many people as possible, lobbied lawmakers to gain influence in Washington, and gained powerful legislative allies -- including both of New York's senators, Kirsten Gillibrand and Chuck Schumer.
Now, he plans a similar aggressive campaign focused on burn pits. Last year, he raised the issue on comedian Joe Rogan's podcast and launched his first mainstream media blitz in September on Capitol Hill to advocate for the The Presumptive Benefits for War Fighters Exposed to Burn Pits and Other Toxins Act. The legislation would remove the burden of proof from a veteran to show that he or she got sick from service; they would need to prove only that they served in one of the 34 countries named in the bill.
He is also teaming up again with Gillibrand, who introduced the bill in the Senate, and Rep. Raul Ruiz, D-Calif., the bill's sponsor in the House.
"There's a lot of similarities between the first responders' struggle and those exposed to burn pits," Stewart said. "And not just the health struggles, but the struggles with having it recognized by the government. The only difference between this and 9/11 is we did this to our own troops as opposed to an attack. We operated those burn pits."
There are also other smaller measures waiting in Congress such as the Veterans Burn Pits Exposure Recognition Act, which was recently reintroduced by Sens. Dan Sullivan, D-Alaska, and Joe Manchin, D-W.V., both members of the Senate Veterans Affairs Committee. The measure would concede that troops serving in locations recognized by the VA Airborne Hazards and Open Burn Pit Registry were exposed to toxins and eliminate some of barriers to filing VA claims, but does not immediately grant disability claims. Veterans would still need to provide evidence that their illnesses are linked to toxic exposure.
With both small steps and big leaps on the table in Congress, some are hopeful 2021 could be the year the ball starts to move forward on what could be the greatest veteran health crisis since the Vietnam War.
Yet even with a new White House administration, Stewart is concerned that the VA and Congress' motivation to provide health care to victims of toxic exposure never lasts long enough and the process crumbles under the weight of bureaucracy -- or that smaller measures that ultimately don't give veterans care or compensation take precedence.
"The urgency gets lost," Stewart said. "You'll find they're willing to take the smallest action for the longest time. What they'll do is do a registry or a study on a registry; meanwhile, people are dying. What they agree on is they'll keep talking about it. It's a solvable problem. It's literally not rocket science."
Momentum in Congress
Despite lawmakers, VA officials and even other advocates saying the right things in public, Stewart says it's a far cry from tangible action.
"Within Congress, there's territorial guarding, and people don't want to cooperate unless they're going to get credit," he said. "You have these institutional issues, even the [veteran service organizations] have been beaten down and settled for small victories they can take back to their constituents. But it all comes down to money. One, they [Congress] don't want to stick their necks out and, two, not wanting to spend the money. When you're downrange, you're important; then you're home, nobody cares."
Some argue this is the year to move on health care for victims of toxic exposure, considering Biden's unique attachment to the issue and Democrats controlling Congress. Momentum is on veterans' side, but it's critical Congress seize the moment, they say.
Ruiz has been a point man on Capitol Hill on burn pits, introducing key pieces of legislation over the years to beef up research and resources for sick veterans, and eliminating burn pit use overseas. He is also one of the newest members of the House Veterans Affairs Committee, which has made burn pits a top legislative priority.
"I believe we have a lot of momentum. We have a president who knows about burn pits, who has identified the strong potential link to his son's brain cancer to exposure to burn pits fumes in Balad Air Force Base," Ruiz said. "If we mandated through the DoD and the VA to educate their own health care providers and provide training, then they will make a difference in understanding that it is real -- the wide variety of illnesses toxic exposure can cause -- and be more attuned."
A key issue is the extraordinary cost of care associated with toxic exposure and the difficulty of linking exposure in a combat zone to cancer a veteran might develop later in life.
"I think we're gonna see the speed bumps; movement could get held up in budgetary restraints as a barrier to getting these things done, which infuriates me," Ruiz said.
Gillibrand, who led efforts to get care to those who got sick after 9/11, said the slow movement on burn pits is a similar fight. She pointed to the enormous cost that would likely hit the federal government, which could be slapped with a tab to cover cancers and respiratory issues for potentially millions of veterans whose illnesses will be almost impossible to clearly link to their service.
"This is very similar to the hesitation some people had with the 9/11 health bill; they were worried about the cost," Gillibrand said. "When someone challenges me on the cost, I push back and say, 'This is the cost of war.'"
-- Steve Beynon can be reached at Steve.Beynon@military.com. Follow him on Twitter @StevenBeynon.
Related: 30 Years After the Gulf War: Veterans and the Legacy of Toxic Wounds