The U.S. Air Force officially has its own tattoo parlor.
Airmen at Nellis Air Force Base, Nevada, can now get new ink at a shop on base. The studio, known as "American Tattoo Society," opened earlier this month, according to the official Nellis Facebook page.
Read Next: Camp Lejeune Marines Warned to Stop Running in the Dark After 4 Coyote Attacks
"Team Nellis is now home to the first tattoo studio on an Air Force or Army installation," the post states. "We are always leading from the front and finding new ways to improve the quality of life for our Airmen."
Airmen can visit the studio seven days a week, from 10:30 a.m. to 6 p.m., according to the post.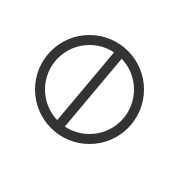 In 2017, the service stopped limiting the size of airmen's tattoos, a significant shift that opened the door to popular sleeve tattoos on arms and legs. The Air Force previously had a "25 percent rule," banning tattoos from covering more than a quarter of an exposed body part.
In addition to arms and legs, tattoos are allowed on the chest and back, as well as one finger. However, tattoos, brandings and body markings are still prohibited on the head, neck, face, tongue, lips and scalp, per the regulation.
The service is even preparing to open a second tattoo shop at the base, spokesman Lt. Col. Bryon McGarry said Thursday.
That shop, "Nellis Ink," will host independent artists from the Las Vegas area who "will provide unique talents at a reduced price to Nellis personnel," he said in a statement. "The establishment of a tattoo parlor on Nellis AFB is tied directly to Airmen morale."
McGarry said the effort was spearheaded by the 99th Force Support Squadron.
The unit "recognized the opportunity to offer tattoo services to Airmen at a lower cost and in a safe environment," he said. "In addition, by providing tattoo services on base we can ensure our artists follow the [Air Force] tattoo guidance when providing service for active, Guard and Reserve Airmen."
"People enjoy expressing themselves through tattoos, and Nellis Airmen are no different," he added.
-- Oriana Pawlyk can be reached at oriana.pawlyk@military.com. Follow her on Twitter at @Oriana0214.
Related: Air Force Orders Better Lactation Spaces for Nursing Moms