Swift action by the crew of the Coast Guard National Security Cutter Waesche saved the ship from a potentially disastrous fire in the Western Pacific on Sunday.
Crew members spotted smoke around 5 p.m. local time and discovered a fire in the exhaust stack and adjacent spaces, according to a news release from the Coast Guard. The fire suppression system was activated in the hangar and main engine room, and Coast Guardsmen manually battled the flames for 90 minutes until the fire was extinguished.
Read Next: Marines' New Amphibious Combat Vehicle Will Arrive at Units Ahead of Schedule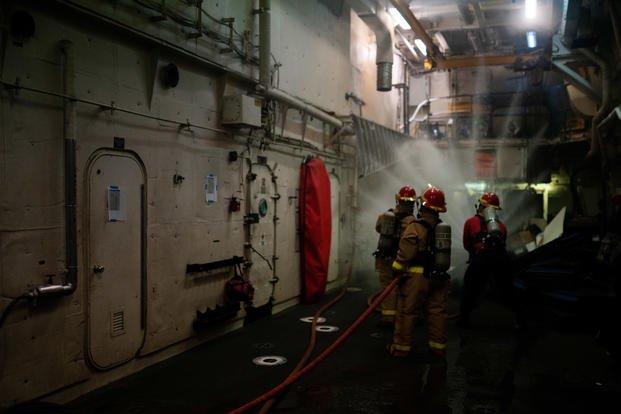 The vessel had been heading to Fleet Forces Yokosuka in Japan when the fire erupted. The ship was able to transit under its own power to its destination, where Navy and Coast Guard inspectors are working to determine the cause of the fire, said Lt. Cmdr. Stephen Brickey, U.S. Coast Guard Pacific Area spokesman.
"We did have the possibility of needing a tow [from the Navy], but that didn't prove necessary," Brickey said.
Five crew members suffered minor injuries, including smoke inhalation and heat exhaustion. They were treated by the ship's medical team.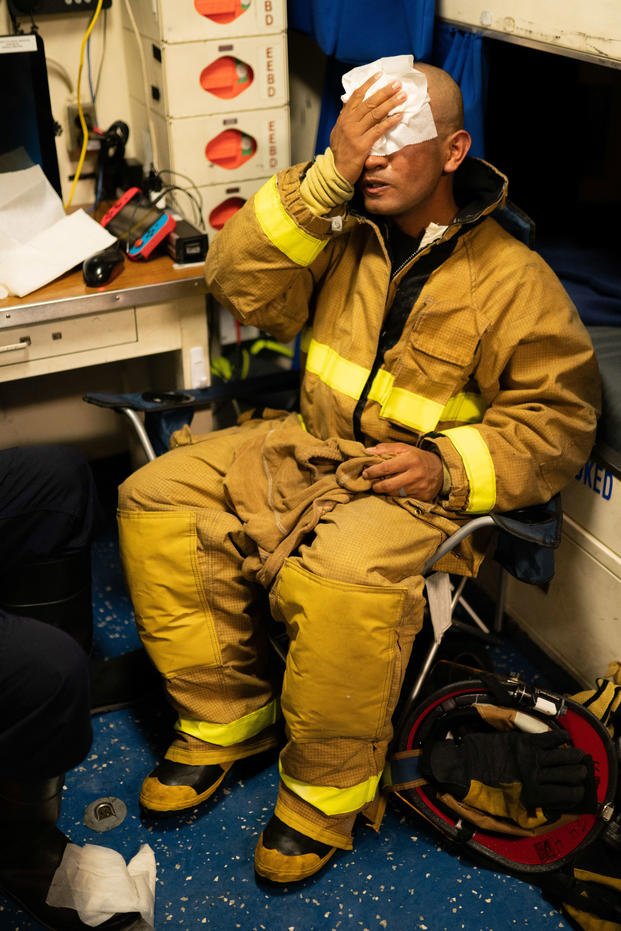 "The rapid response and courageous efforts from the crew members aboard Waesche to quickly contain and extinguish the fire are a testament to the bravery and skill of this crew," Waesche commander Capt. Jason Ryan said in a release.
The cutter was in the Indo-Pacific region supporting the Navy Seventh Fleet's freedom of operations mission.
The fire is the second in a month to damage a Coast Guard vessel: In August, the Coast Guard's only medium icebreaker, Healy, suffered a fire off Seward, Alaska, damaging its main propulsion engine and leaving its starboard propulsion motor and shaft inoperable.
As a result, Healy canceled its planned summer deployment to the Arctic.
The blazes follow a recent series of fires aboard U.S. Navy ships. A catastrophic fire raged for four days on the amphibious assault ship Bonhomme Richard, nearly destroying the ship and causing damage to 11 of its 14 decks. The vessel was undergoing maintenance at the time in San Diego.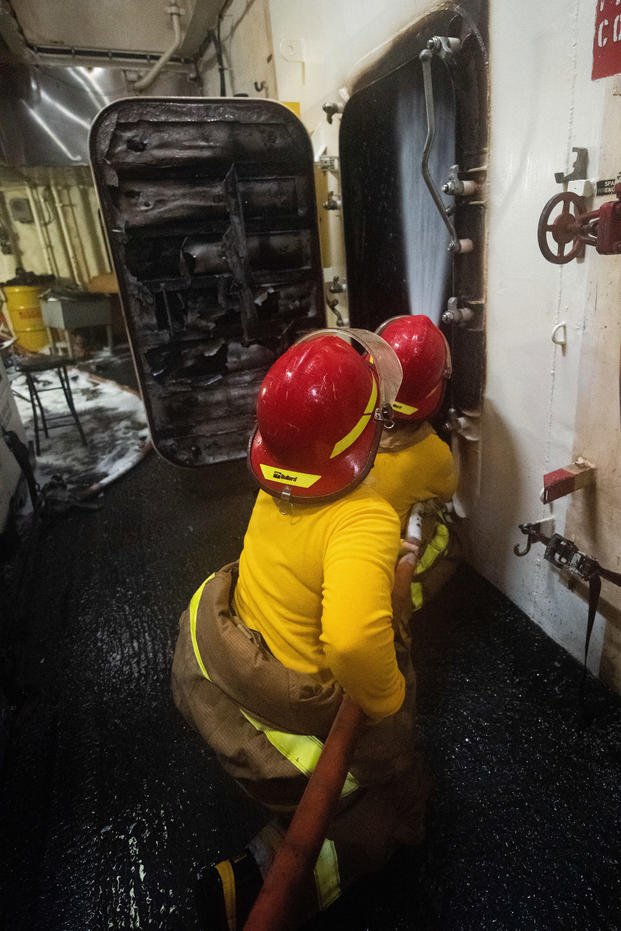 Another amphibious assault ship, the Kearsarge, and the yet-to-be-commissioned carrier John F. Kennedy suffered small shipyard fires after the Bonhomme Richard mishap, according to Defense News.
The 418-foot Waesche was commissioned a decade ago at its home port of Alameda, California, the second cutter in the service's National Security Cutter class. The class was a replacement for the service's 378-foot Hamilton class high endurance cutters, which had been in service since the 1960s.
Brickey said that, depending on the extent of damage to the vessel, the ship will remain in Yokosuka for repairs.
No aircraft were aboard the vessel at the time.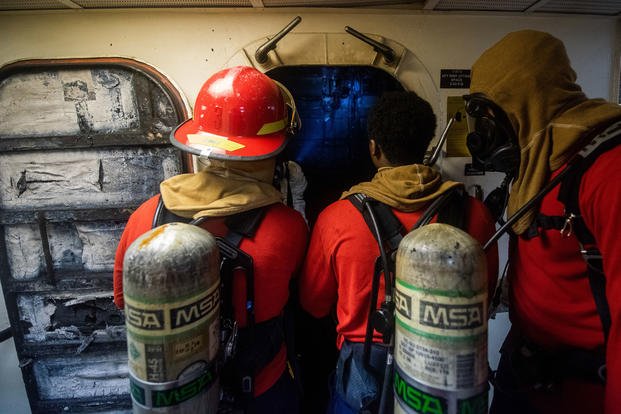 -- Patricia Kime can be reached at Patricia.Kime@Monster.com. Follow her on Twitter @patriciakime.
Related: Coast Guard Watch Opens Fire as Shark Crashes Swim Call