The Defense Department has identified two airmen killed in an E-11 aircraft crash in Afghanistan on Monday.
Lt. Col. Paul K. Voss, assigned to Air Combat Command at Joint Base Langley-Eustis, Virginia, and Capt. Ryan S. Phaneuf, of the 37th Bomb Squadron at Ellsworth Air Force Base, South Dakota, died when the networking aircraft crashed in Ghazni province, the DoD said in a news release Wednesday.
Voss, 46, was a native of Yigo, Guam; Phaneuf, 30, was from Hudson, New Hampshire, the DoD said.
According to Air Combat Command, Voss, who had served for 25 years, was on a voluntary deployment to Afghanistan in support of the 455th Air Expeditionary Wing at Bagram Air Base. He was the chief of exercises within ACC's directorate of operations and had been stationed at Langley-Eustis for the past four years, officials said.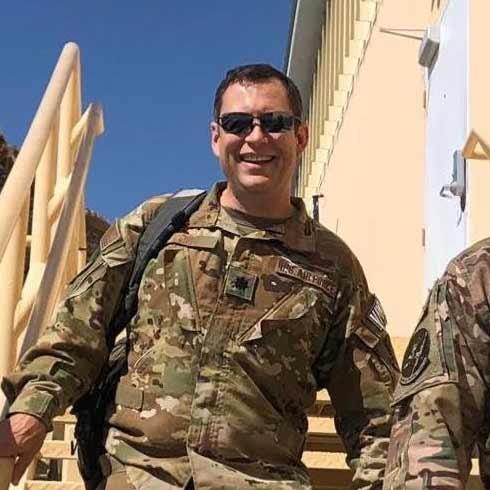 Voss, call sign "TABS," was a prior enlisted member and commissioned as an officer through the Air Force Officer Training School. He graduated OTS in 2001.
Related: Official: Remains of 2 US Troops Recovered from Afghan Crash Site
"It's really hard to describe how sad we are at the loss of two great airmen," said Gen. Mike Holmes, head of ACC, in a release. "Lt. Col. Paul Voss was our brother and teammate. The men and women of our Air Force knowingly put themselves in harm's way, and I'm thankful for great Americans like them. Our thoughts and prayers are with their family members and our fellow airmen during this difficult time."
Phaneuf was a B-1 pilot assigned to the 37th, which is within the 28th Bomb Wing. His awards and decorations include the Global War on Terrorism Service Medal, the Air Force Special Duty Ribbon, Small Arms Expert Marksmanship Ribbon, Air Force Commendation Medal, Meritorious Unit Award and National Defense Service Medal, according to the wing.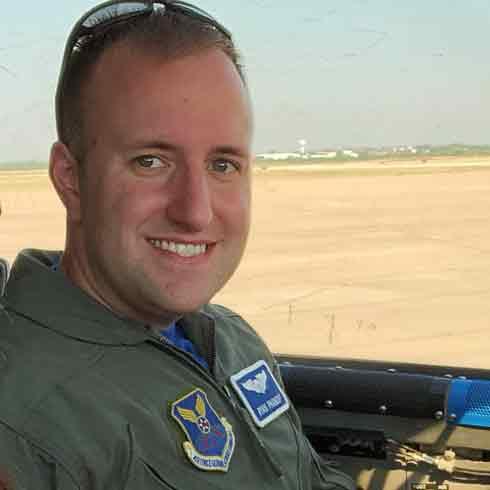 "This is a tragic loss to the Air Force and our Ellsworth family," said Col. David A. Doss, 28th Bomb Wing commander, in a statement. "Our thoughts and prayers are with the member's family, friends and co-workers as we all come to terms with this tragedy."
Additional information about Phaneuf was not available by press time.
Defense officials told The Associated Press on Tuesday that the two airmen were the only ones onboard the aircraft, used as a Battlefield Airborne Communications Node, or BACN.
The node, developed by Northrop Grumman, broadcasts data to pilots flying in an increasingly contested environment, boosting their situational awareness for beyond-line-of-sight activity. BACN works to bridge the gaps between tactical data links that normally would not be able to transmit information to one another.
Earlier this week, U.S. officials confirmed the crash was not the result of hostile fire.
U.S. personnel recovered the airmen's remains from the crash site in Ghazni in eastern Afghanistan, which has been under majority Taliban control since 2015.
They also recovered the aircraft's flight data recorder, according to a statement from U.S. Forces-Afghanistan.
"The remains were found near the crash site, treated with dignity and respect by the local Afghan community, in accordance with their culture," the statement said.
U.S. forces subsequently destroyed the remnants of the aircraft. An investigation into the incident is underway, officials said.
-- Oriana Pawlyk can be reached at oriana.pawlyk@military.com. Follow her on Twitter at @oriana0214.
Read more: 41-Year-Old Medal of Honor Hero Now Faces His Hardest Fight on a New Battlefield