In addition to reporting on breaking news from all military services and the veteran and spouse community, Military.com reporters went deep in 2019 -- probing emerging trends, asking difficult questions, and uncovering years-old mysteries.
In the process, the team won awards, broke site records and prompted congressional inquiries and intervention, as well as changes to military policy. The stories below are just a selection from the news team's premier enterprise and investigative work this year. As our reporters are already hard at work on investigations we'll publish in 2020, it's time to catch up on the reports from 2019 that you can't afford to miss.
The Sept. 11, 2012, attack on a U.S. consulate in Benghazi, Libya, was one of the decade's defining events, prompting millions of words of analysis and retellings in books and blockbuster movies. But Military.com's Gina Harkins found an untold story: that of Tate Jolly, a Marine Corps noncommissioned officer whose gritty heroism in the chaotic aftermath of the attack helped save lives and earned him the prestigious Navy Cross. Harkins' must-read report earned her the John Morrocco Award for Best In-Depth Defense Reporting at the Defence Media Awards in Washington, D.C.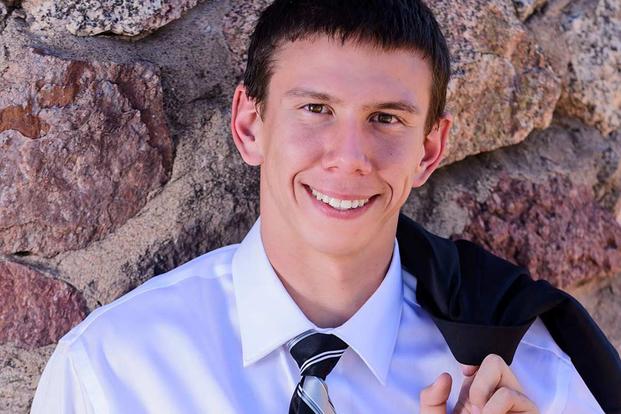 The suicide death of a junior enlisted sailor at a stateside helicopter squadron in Norfolk, Virginia, would have been just another unseen tragedy inside a larger epidemic without Kime's careful reporting and investigation. She reported on Brandon Caserta's prior struggles with depression and complaints about his unit's command climate, and his jarring suicide note with a message that haunts his family. This report struck a chord with Military.com's readers, breaking site traffic records for a news story, and Caserta was mentioned by name by a key lawmaker as she called for better mental health care for troops.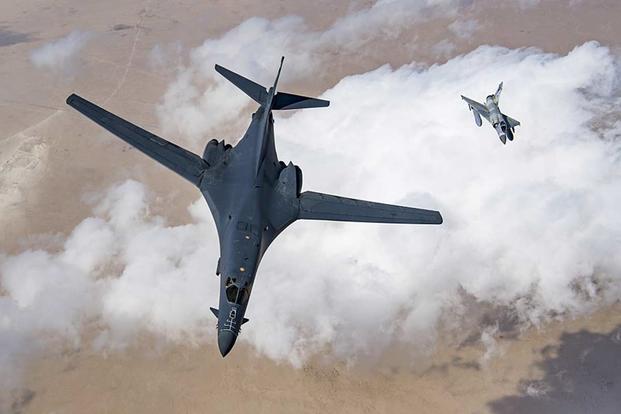 It's a quandary that few in the defense world are talking about: the fact that the Air Force's B-1 Lancer bomber may be aging into retirement faster than the new B-21 Raider can come online to replace it. Pawlyk's report explores the capabilities of the Air Force's three current active bomber fleets and describes how constant deployments to the Middle East "broke" the workhorse B-1 and may have accelerated its aging process. The story is underscored by her follow-up report that the B-1 may soon have to limit the way it flies in order to prolong its service life.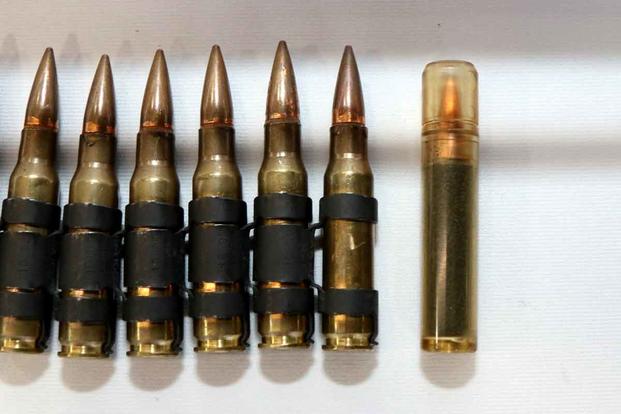 Few have followed the nuances of the Army's efforts to develop its Next Generation Squad Weapon more closely than Cox, who dives deep in this story on the service's quest for an armor-piercing 6.88mm round, and the way that building such a round is forcing manufacturers to grapple with the very laws of physics. As the Army makes modernization its cornerstone priority, Cox highlights the significant challenges that still lie in store for the service.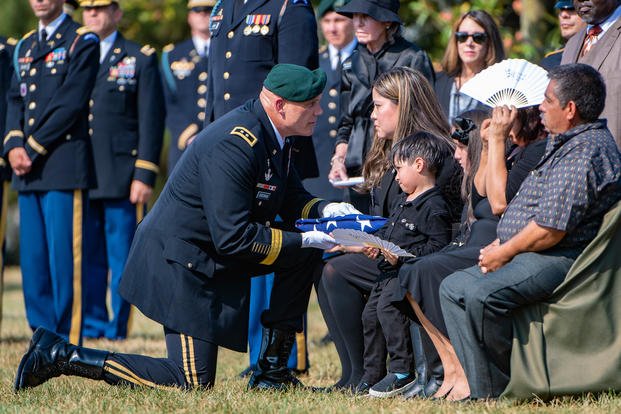 This empathetic and moving report from Sisk gives a voice to those who frequently suffer alone: the bereaved military spouses and family members of the fallen. He outlines the work of a little-known panel -- the Army Survivor Advisory Working Group -- and the needs that still remain for survivors who lack resources and struggle with a sometimes inflexible bureaucratic system as they work to reorient their lives and care for their families in the wake of the unthinkable.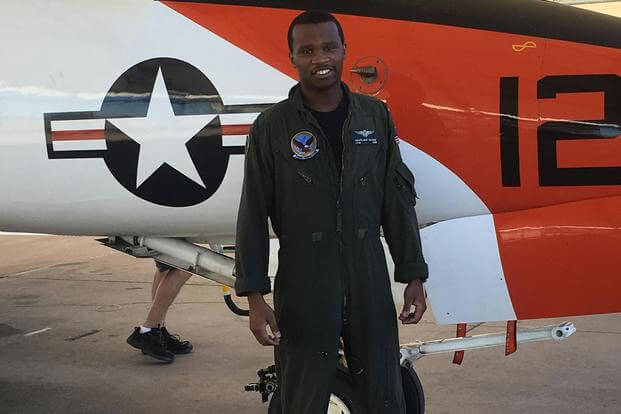 In 2018, Military.com published an exclusive report about three African-American fighter pilot trainees who believed they had been kicked out of the naval aviation training pipeline as a result of unconscious bias and instructors who scrutinized their behavior and mistakes more critically than they did their white counterparts. As a result of a military investigation prompted by this report, the Navy made policy changes in 2019 intended to make its system more equitable, including measures to ensure minority pilots don't receive racially offensive call signs and standardization to remove the possibility of unfair grading practices. In an equally significant change, the Marine Corps decided to give one of the pilots another shot at the rigorous F/A-18 Hornet training pipeline.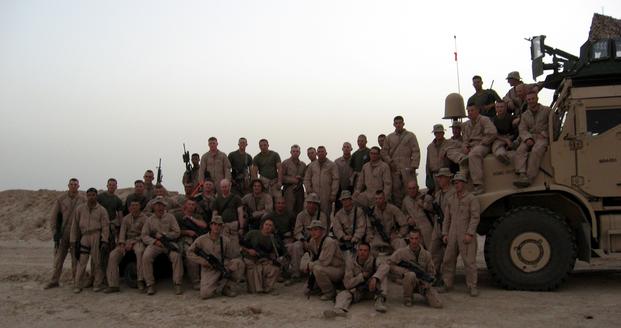 The historic second battle of Fallujah, Operation Phantom Fury, was legendarily costly for the Marines who fought there. But one unit, 3rd Battalion, 1st Marines, has since lost more members to suicide than it did in the 2003 fight. Harkins goes inside the heart-rending struggle of unit members to save their brothers-in-arms from their own inner demons, helping them to "fight the darkness" and find healing after battle.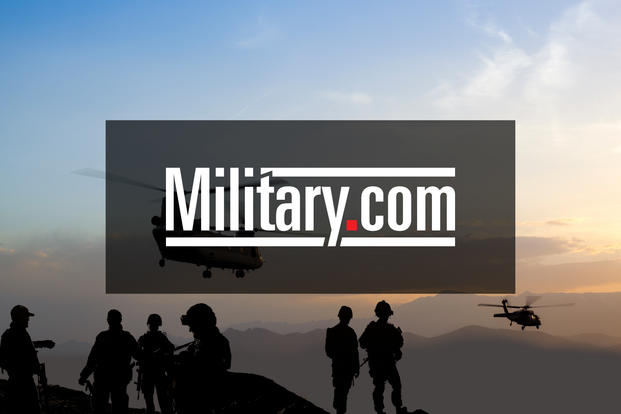 In another case of investigative reporting having a direct impact on military policy, this report by Pawlyk builds on a 2018 investigation that showed some Air Force pilots were being forced to choose between their own health -- protected with the HIV-prevention drug PreP -- and their flight careers. That report prompted a congressional letter of inquiry and, early in 2019, the Air Force amended its policy, making it possible for pilots to obtain the drug they need. This report series earned Pawlyk the prestigious 2019 Fourth Estate Award from the American Legion.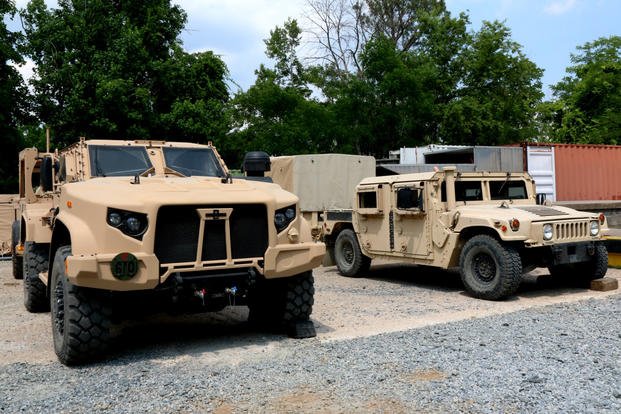 The U.S. Army and Marine Corps are deep into the process of fielding a sleek new combat vehicle: the Joint Light Tactical Vehicle, or JLTV. But despite the added crew protection and technology the JLTV offers, the Humvee is likely to remain the battlefield ride of choice for many years to come, Cox reports. He uses expert sources and his own deep historical knowledge to explain why the military can't get rid of its venerable transport vehicle, even as Congress pushes for heavy armor and troop protection at all costs.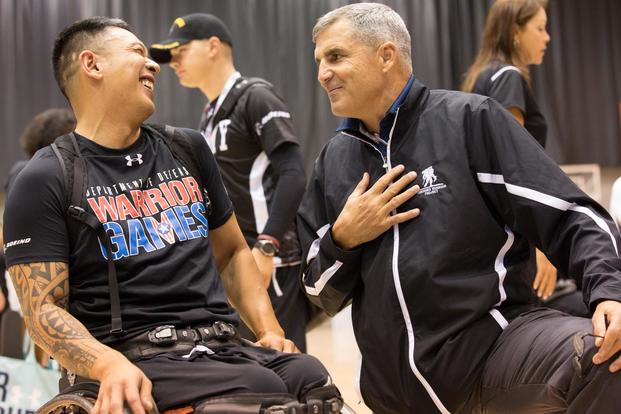 In early 2016, one of the largest and fastest-growing veterans support organizations was devastated with a one-two punch in the form of news reports highlighting waste and citing whistleblowers who told stories of mismanagement. But what has happened since then? This deep dive goes inside Wounded Warrior Project's painstaking effort to rebuild not just its image but also its mission and its relationships with key stakeholders in the community. It finds a new attitude about the organization everywhere -- including a new endorsement from one of its highest-profile whistleblowers -- and looks to the future as WWP leaders cite a willingness to sacrifice fundraising wins in favor of goodwill and constructive messaging.
Honorable Mentions
Gina Harkins, Sailors Created 'Rape List' Aboard Navy's 2nd Sub to Integrate Women
Matthew Cox, No Grunts Under 26, 250K Bonuses: DoD's Most Radical Ideas to Transform the Infantry
Oriana Pawlyk, 'They Weren't Gonna Stop': Inside the 8,000-Mile Race to Save a Wounded Soldier's Life
Richard Sisk, The VA Removed a Vet's High-Risk Label. The Patient Died by Suicide. What Went Wrong?
Hope Hodge Seck, Vision and Disaster: The Complex Legacy of CNO Adm. John Richardson
-- Hope Hodge Seck can be reached at hope.seck@military.com. Follow her on Twitter at @HopeSeck.