A new partnership gives nature-minded veterans a shot at an internship in America's National Forest system. Thanks to the program, the forest can now be boot camp for veterans who want a career working with America's natural resources.
VetsWork Environment is a new initiative between Tongass National Forest and the Mt. Adams Institute providing career training in natural resources and public lands. The program connects candidates with a mentor in the Forestry Service who will help them develop valuable professional skills as they work on real-life management and forestry programs over the course of 11 months.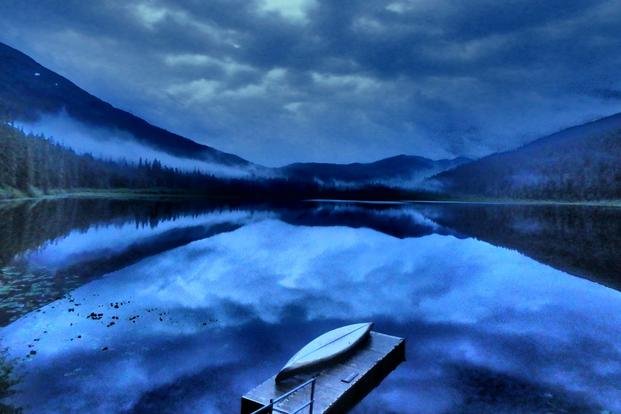 But the biggest bonus for those interested in VetsWork Environment is that the U.S. government designated it an official apprenticeship program. That means veterans can choose to use part of their Post-9/11 GI Bill benefits, such as housing, while in the program's 45 weeks of training. On top of those benefits, veterans in the VetsWork Environment program receive a living stipend, health insurance, and an AmeriCorps education award of at least $6,195.
The program not only makes the transition to a natural resources career possible for many vets, it also offers an attractive alternative to other job training programs and traditional college coursework.
After completing the VetsWork Environment program, veterans can be placed in environmental jobs at all levels of government, including the U.S. Forestry Service. Currently, VetsWork Environment has employment listings in 12 states -- including Alaska, where veterans could work in the "crown jewel" of the national forest system, the 16.7 million-acre Tongass National Forest. Accessible only by plane or boat, the forest is 300 miles from the nearest major city, Alaska's capital, Juneau.
While organizers aim to have veterans start in the jobs in February, there is no real application deadline, as the window will extend until all the positions are filled, they said. But don't put off applying.
"We have received a robust response, and have already filled 10 positions for 2020," said Katie Schmidt, the recruitment coordinator for the Mt. Adams Institute. "Our Forest Service partners are excited for this program because they love the skills veterans bring to Ranger Districts."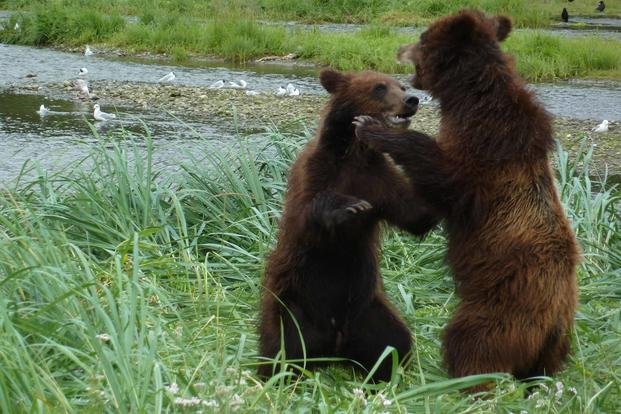 Schmidt said the response from the Forest Service has been overwhelmingly positive. Despite having to start from the bottom of the ladder as interns, veterans tend to thrive in these types of positions and are known to shepherd projects from start to finish and to take initiative where improvements are needed. Vets who have already been placed in the program come from all five military branches (yes, including the Coast Guard).
"I'm most excited to be a part of a team that serves the community again," said Patrick Murray, a timber and natural resource management intern and Marine Corps veteran. He was placed in George Washington and Jefferson National Forests in Natural Bridge Station, Virginia. Interns like Murray help maintain trails, monitor invasive species and work on wildlife habitat projects in their respective areas.
Anyone interested in joining VetsWork Environment should email Schmidt at katie@mtadamsinstitute.org or visit the Mt. Adams Institute's internship website to review the available positions. Internships in Alaska's Tongass National Forest begin on Feb. 3, 2020.
-- Blake Stilwell can be reached at blake.stilwell@military.com.
Want to Know More About Veteran Job Opportunities?
Be sure to get the latest news about veteran jobs as well as critical info about the vocational and educational benefits of service. Subscribe to Military.com and receive customized updates delivered straight to your inbox.