NATIONAL HARBOR, Maryland -- Air Force Col. Stephen Jones admits that having emotional ties to a drone may seem a bit strange to an outsider.
A former B-1B Lancer pilot, Jones, now commander of the 432nd Wing at Creech Air Force Base, Nevada, has logged more hours as a remotely piloted aircraft operator, flying the now-retired MQ-1 Predator, then the MQ-9 Reaper.
So for him, the recent MQ-9 shootdowns in the Middle East have been personal.
"When they get shot down, it hurts us. Not physically, but it hurts us emotionally as airmen," Jones said in an interview with Military.com during the annual Air, Space and Cyber Conference here.
"[But] I like to focus on the good things. Nobody was in it, right? There's not a combat search-and-rescue event that [was] triggered. There's not a pilot on the ground that [needed] to be rescued or perhaps pilot or aircrew who got killed," he said Wednesday.
Related: Read all about the Air, Space and Cyber Conference
Jones could not speak to the specifics of the recent MQ-9 downings, which both reportedly occurred over Yemen in the last four months.
But the events have given airmen of the 432nd the opportunity to think about what the MQ-9 community could do differently or the types of upgrades that the aircraft needs to keep it viable for the next conflict. Even if it doesn't always survive a hostile environment, the drone still must prove its worth if the Air Force intends to keep it for the foreseeable future, Jones said.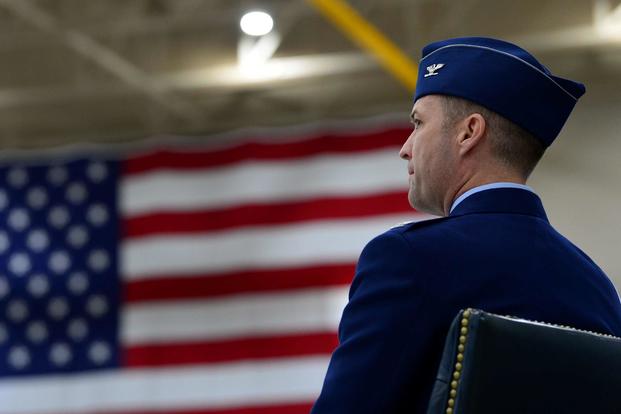 "I would personally like to see us to be able to share real-time, full-motion video that we're… collecting," he said. "The faster we can harvest the data, get machines to analyze and process that data, and then distribute it and bring it to the attention of the decision-makers, the more effective we're going to be."
Jones said the eye-in-the-sky MQ-9 is expanding its ability to gather signals and electronic intelligence, known as SIGINT and ELINT.
"We're really excited about what we're able to do with a single Reaper right now," he said, but did not offer more details. "In the past, [it] took an entire constellation of Reapers just in terms of power and range that we can [now] get out of a single [intelligence] pod; we're able to cover wider areas, and we're able to get greater degrees of fidelity with the things that we are collecting."
Jones said he's heard Air Force Chief of Staff Gen. David Goldfein's message loud and clear about how weapons must evolve: "Does it connect? Does it share? Does it learn?"
"When we talk about the MQ-9, we're continuing with the trend of making our connections more redundant and robust," said Jones, who began flying the RQ-1 (which evolved into the MQ-1) right after the 9/11 attacks. He was part of the initial team that operated and weaponized the aircraft for missions in Afghanistan.
"[The 432nd] remains the center of gravity for the RPA movement within the Air Force," he said, adding airmen from the unit are involved in the more "conceptual strategy development to try and figure out what we can do with our existing systems."
The Air Force began phasing out its MQ-1 RPA in 2017 before its official retirement last year; as a result, the larger, faster MQ-9 began expanding its mission set.
"The architecture of it and the willingness of the community to be receptive to experimentation and to put things in the field and work on the tactics, techniques and procedures, the evolution [in] real time in a combat environment, I think is something that sets our community apart from others," Jones said.
Last year, Col. Julian Cheater, Jones' predecessor, revealed that the MQ-9 had bagged its first air-to-air kill of another small, aerial vehicle in a controlled simulation. The test, which took place in late 2017, verified that the MQ-9 has the ability to conduct air-to-air combat.
It also showed the system's advancement, creating "more utility and more goals for it," Jones said.
The drone has a payload of 3,750 pounds and carries a combination of AGM-114 Hellfire missiles and GBU-12 Paveway II and GBU-38 Joint Direct Attack Munitions, according to the service. Echoing Cheater, Jones said MQ-9's weapons load remains flexible.
"We're continuing with the trend of evolving the weapons themselves to be even more precise … making them smaller and smaller and smaller so that we create only the effect that we need on the ground and not an ounce of additional effect," Jones said.
The MQ-9 isn't bulletproof, as proved by the recent downings, Jones said. But as the RQ-1 evolved into the MQ-1, the Reaper has potential to surprise the airmen who operate it.
He recalled an RQ-1, tail number 30-34, which he said was near and dear to him.
"I know it's a machine. [But] there was just something about it. It was more reliable than the other ones. It's hard to quantify, but I just had some connection to it," he said.
Two other RQ-1s that also initially flew in Afghanistan crashed, one because of a lost satellite connection link, the other due to icing.
"I assumed that 30-34 wasn't going to survive like some of the other Predators that we had," Jones said.
In 2008, he was part of a Joint Services Command and Staff College trip to Washington, D.C., and stopped at the Air and Space Museum. And there was 30-34.
"And I thought, 'Wow, that's awesome, they've honored tail 30-34 with this mockup. And then it dawned on me, 'No, this is a real Predator and, not only that, this is actually 30-34."
Tail 30-34 was more reliable and improved in its data collection over time because it got smarter, Jones said. "It just had better hits with its Hellfire missiles. Just everything."
Its utility helped it last.
"He's a survivor," Jones said.
-- Oriana Pawlyk can be reached at oriana.pawlyk@military.com. Follow her on Twitter at @Oriana0214.
Read more: After PT Deaths, Air Force Weighs Separating Waist Measurement from Fitness Test