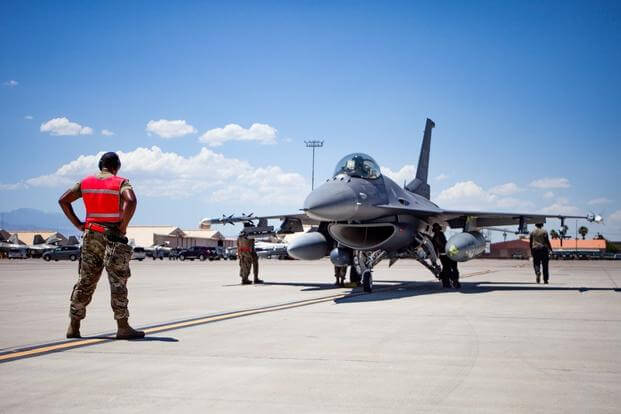 Construction of the "Las Vegas Army Air Field" began in March 1941, and the first commander, Colonel Martinus Stenseth, arrived in May.The base was renamed Nellis Air Force Base on April 30, 1950.
Shortly thereafter the base was again needed to prepare pilots for the Korean War, first with F-51 Mustang training, and then with F-80s and F-86 Sabres. The base also became a part of testing programs for new aircraft.
From their testing and tactics development programs to their training schools and venues they provide a means to equip the force with proven technology and the the most current tactics.