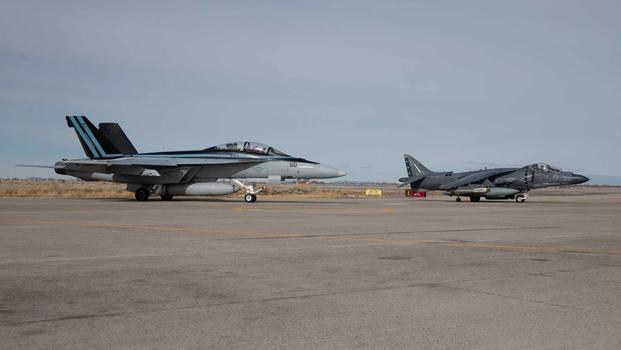 NAS Fallon is part of the Navy Region Southwest.
Their mission is to operate and maintain an airfield, and associated bombing and electronic warfare ranges. Also, to provide weapons training for tactical aviation units of the Navy and Marine Corps
Although relatively isolated, NAS Fallon is only a short drive from some of the finest outdoor recreation areas in the country. If you like to fish, hunt, boat, hike, camp, ride off-road vehicles or ski, the area surrounding Fallon is ideal. Yet, there is big city excitement nearby. Reno with its 24-hour entertainment is only an hour away.