>>>> gd2md-html alert: inline image link in generated source and store images to your server. NOTE: Images in exported zip file from Google Docs may not appear in the same order as they do in your doc. Please check the images! ----->
The Air Force did not officially become its own branch of the military until 1947, but distinct uniforms were being designed as early as 1945. By 1946, the leaders of the fledgling organization determined that Air Force uniforms would be blue. Although President Truman approved the plan in 1948, Congress struck down the idea citing expenses as a primary concern.
Initial plans for the Air Force uniform included a preference for minimalism. According to a memo from the Office of Air Quartermaster in 1946, "insignia and accessories of all types be limited to an absolute minimum. ... To Keep the spirit de corps of the Air Force at top level . . . all personnel [should] be permitted to wear the same uniform with only the necessary military command requirements..."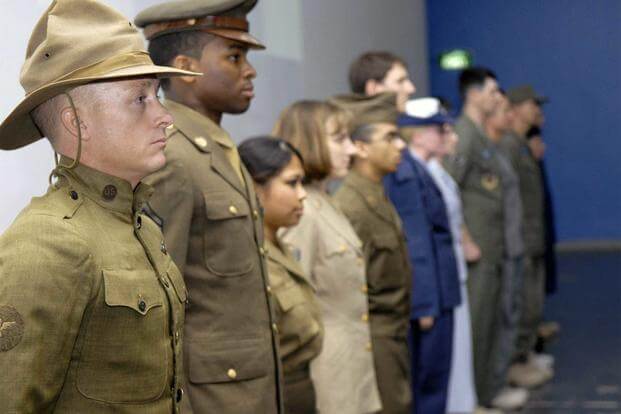 This caused some pushback from others within the Air Force. Many wanted the uniforms to feature similar iconography and distinctions as other branches of the U.S. military. During the initial debates, then Maj. Gen. Hugh J. Knerr is quoted as asking, "Does the Air Force want a uniform . . . decorated with devices and gadgets . . . traditional to the military service of the past, or . . . a more subdued uniform . . . adapted to a technical future?"
It wasn't until 1950 that the distinctive Air Force blue cloth was introduced. Before an official pattern was designed, Air Force personnel wore an olive green drab uniform and were allowed to do so until 1952.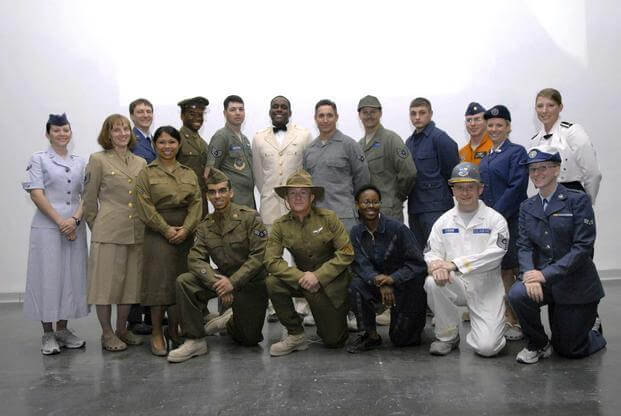 In 1969, the Air Force uniforms switched over to the Gen. John P. McConnell pattern. It differed little from its predecessor but underwent small changes during its 25 years in service. Notable changes included slight color adjustments, insignia modifications, and changes in the uniform's material.
The so-called "clean uniform" aesthetic wavered little even into the 1960s. Debates continued and different movements to allow for more distinctions and honors were formed, but little changed. During a graduation ceremony in 1962, then General LeMay awarded ribbons to NCO graduates, but warned that the move "should not be interpreted as a departure from a clean uniform policy."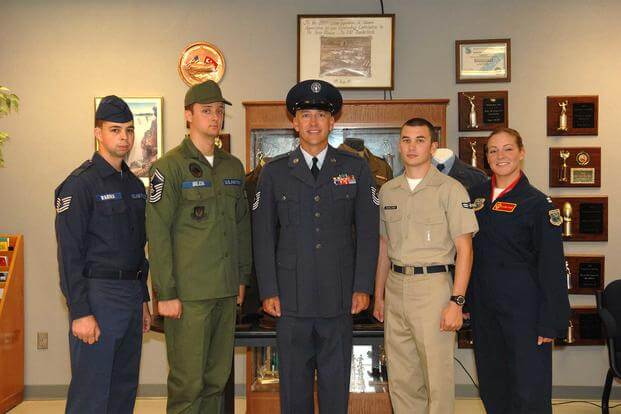 One of the most striking changes in Air Force uniforms came in 1991 under the authority of Gen. Merrill A. McPeak. The new jacket featured three buttons instead of four, epaulets were taken away, and only a single breast pocket remained. This version only lasted three years until the modern version was issued for general use.
Considered to have been implemented in 1991 as well, the modern Air Force dress blues have survived for over 20 years.
Want to Know More About the Air Force?
Be sure to get the latest news about the Air Force as well as critical info about how to join and all the benefits of service. Subscribe to Military.com and receive customized updates delivered straight to your inbox.