The U.S. Immigration and Customs Enforcement office hasn't received a lot of great press in recent years. But when it comes to giving new life and new purpose to America's wounded warriors, ICE has taken on a unique role.
Nowhere is that more apparent than the fight against the worldwide exploitation of children.
While it may surprise some to learn that this fight is under ICE's jurisdiction, it shouldn't surprise anyone that they take the effort very seriously. And since 2013, the agency has leaned on America's sick and wounded veterans to take on the job. Thanks to the agency, vets are now on the front lines of rescuing exploited children and stopping the spread and production of child pornography.
ICE trains veterans of the armed forces who want to keep serving their country in the investigative tools and techniques used to catch predators preying on and exploiting minors. It's called the Human Exploitation Rescue Operative (H.E.R.O.) Child-Rescue Corps, and it's a centralized 12-week program followed by an almost yearlong internship at a ICE branch office.
Veterans are first trained about child exploitation by The National Association to Protect Children. Next, they go to Fairfax, Virginia, to learn the latest in computer forensics, a training which leads to certifications in CompTIA A+ and other forensic tools.
They leverage these tools to collect and analyze data that will be used to identify perpetrators, gather evidence and build prosecution cases against child predators.
For some permanently disabled vets interested in a law enforcement career, the program is just what they needed, even if their computer skills aren't entirely up to par. This was the case with Marshall Kennedy, a former Marine Corps member who lost both legs to an IED in Afghanistan.
"The HERO instructors do their best to understand that not everyone is on the same level of having a background in computer forensics," said Kennedy. "Most of the people who apply for this are coming from a military background. It was difficult because it was something new and they're pushing a lot of knowledge in your head at one setting."
But HEROs like Kennedy thrive once they start the program and get up to speed with those critical skills.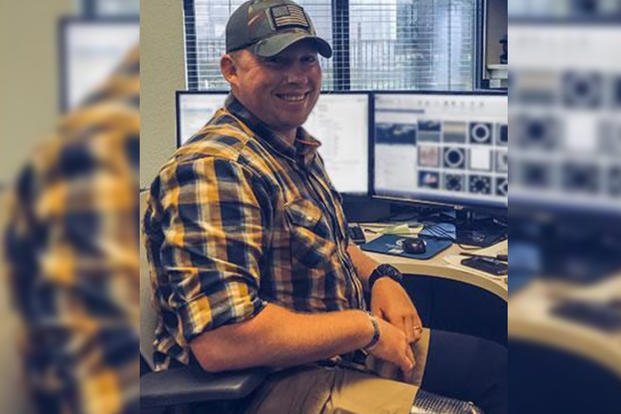 Once they finish the training, their next step is a 10-month internship gaining practical experience assisting HSI special agents with criminal cases and prosecutions, with duties like processing digital media, forensic analysis, assisting investigators to identify high-value targets and locate child victims and preparing detailed reports for prosecutions.
"I did have a lot of buddies who weren't able to make it home, that were killed overseas or even individuals that took their own lives when they made it back just because they didn't have that sense of purpose anymore," Chris Wooten, a formerU.S. Army ranger, told Voice of America. Wooten was injured in a helicopter crash in Afghanistan in 2010 and found a new purpose in the H.E.R.O. program.
"I think this opportunity, even though we're all wounded and can't do our military job anymore, that this program allows us to serve our country again, and not only that, but help save some kids."
After spending their career working to protect Afghan and Iraqi civilians, American military veterans can finally come home and do the hard work of protecting children right at home.
"It was great to know and see other people like me and know that there's a program for us and there's something that I can still do," said Marshall Kennedy. "I've learned a lot since being here; and just like in the Marines, knowing who I'm with and what I'm a part of is important."
-- Blake Stilwell can be reached at blake.stilwell@military.com. He can also be found on Twitter @blakestilwell or on Facebook.
Want to Know More About Veteran Jobs?
Be sure to get the latest news about post-military careers as well as critical info about veteran jobs and all the benefits of service. Subscribe to Military.com and receive customized updates delivered straight to your inbox.