No player in NFL history ever hit like Chuck Bednarik. From 1949 to 1962, "Concrete Charlie" was one of the most feared linebackers in the NFL. His gridiron dominance led the Philadelphia Eagles to two NFL championships, was All-Pro for eight years in the NFL and went to eight Pro Bowls during his 14-year career.
Bednarik played football all his life. In college, he was a two-time All-American at the University of Pennsylvania and finished third in Heisman Trophy voting at the end of his senior year. Playing football after high school almost didn't happen for Bednarik. Like the lives of many young men graduating in 1943, World War II changed the course of his life.
As a strong young man in the industrial town of Bethlehem, Pennsylvania, Bednarik expected to go to work at Bethlehem Steel after leaving high school. Instead, he was drafted into the U.S. Army Air Corps and became the waist gunner for a B-24 Liberator bomber.
He was sent to Tyndall Field, Florida, for basic training and stayed there for his follow-on training in aerial gunnery. He also went to the advanced aerial gunnery school in Utah before shipping out to England to join the 8th Air Force. His job aboard the Liberators was to defend the aircraft from incoming enemy fighters as they made their bombing runs.
Bednarik would fly 29 bombing missions over Nazi-occupied Europe at the waist of a B-24. It was one of the most dangerous jobs in all of World War II. One of Bednarik's missions even involved making a bombing run over Berlin itself. It was his 30th mission that scared him the most.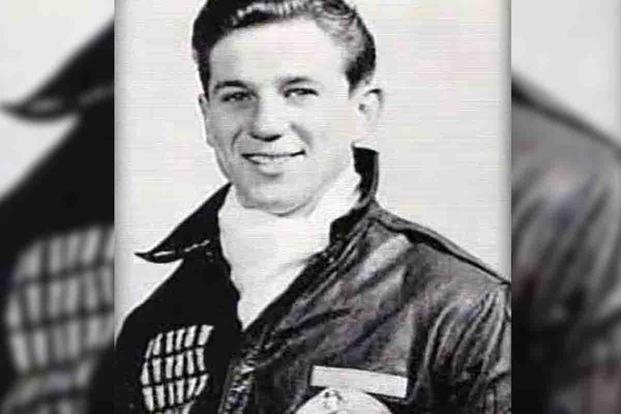 Gen. George S. Patton's Third Army had advanced so quickly, so fast that it had outrun its entire supply line. Bednarik and his Liberator crewmen were assigned to airlift fuel to Patton's waiting tanks. When Bednarik's B-24 lifted off, it was filled to capacity with highly flammable diesel fuel. One explosion could cause the entire plane to go up in flames. Luckily, their mission was accomplished without incident.
Bednarik returned home in 1945, after the war had ended. He expected to realize his lifelong goal of working at the steel mill in his hometown of Bethlehem, but he realized he didn't want to do that at all. Bednarik turned to his high school football coach and told him he wanted to go to college and play football there on the GI Bill.
His coach told him to go to the University of Pennsylvania. Bednarik agreed, but had to ask the coach where the University of Pennsylvania was actually located. He figured it out, and after receiving his discharge on Oct. 11, 1945, he enrolled at Penn the next month and joined the Fighting Quakers football team.
Bednarik's two years of military service did nothing to diminish his athletic stature. He arrived at Penn two inches taller, 45 pounds heavier and more fit than ever before. He played the last four games of the 1945 season and brought the Quakers unparalleled success. Of the 28 games Bednarik played at the school over the next three-and-a-half seasons, he helped win 21 of them against some of the best schools in the country.
In the 1949 NFL draft, Chuck Bednarik was the No. 1 overall pick of the Eagles and played all 14 seasons of his career in Philadelphia. In his spare time, he sold concrete for the Ready-Mix Concrete Co., which is how he got the nickname, Concrete Charlie.
He retired from football in 1962 and was inducted into the Pro Football Hall of Fame in 1967, the first year he was eligible. Bednarik died in 2015 at the age of 89 after a long struggle with Alzheimer's disease, which might have been exacerbated by his football-related injuries.
His legacy lives on in both college and professional sports. The Bednarik Award is given annually to college football's best defensive player, and Bednarik's jersey number, 60, has been retired by the Eagles.
-- Blake Stilwell can be reached at blake.stilwell@military.com. He can also be found on Twitter @blakestilwell or on Facebook.
Want to Learn More About Military Life?
Whether you're thinking of joining the military, looking for post-military careers or keeping up with military life and benefits, Military.com has you covered. Subscribe to Military.com to have military news, updates and resources delivered directly to your inbox.