If all those years of being ordered around in the military made you decide to be your own boss when you get out, you're in luck: It seems like everyone wants to help you do that.
This includes the U.S. Small Business Administration. No matter what stage you're at in your business or in separating from the military, the SBA has you covered with its "Boots to Business" program.
Whether you know it or not, you -- like all veterans -- are uniquely suited to be self-employed. In fact, around 9% of all businesses in the U.S. are veteran-owned and 10% of veterans run their own business. The SBA says military experience is a stronger predictor of entrepreneurship than a graduate degree. The reasons are fourfold:
1. Military veterans are organized. There's a lot about the military that doesn't make sense, depending on what level you're at. There's a reason every veteran of every era knows what a soup sandwich is. That's OK. We thrive in chaos and create order from within.
2. Veterans take the initiative. Following orders takes military personnel only so far. They have to think on their feet, sometimes under fire, to reach objectives. This doesn't change when they get out. Veterans are quick to take an opportunity that presents itself.
3. Veteran share experiences. Though networking with civilians in their military career field can be difficult, once out of the military, veterans are quick to grow their personal and professional networks, both military and civilian. The veteran networks they create are often stronger because of the shared experience of military service.
4. The military gives you focus and dedication. Military life isn't easy and, if you can endure some of the hardships that come with it, you can probably endure a lot, so the stress of starting and operating your own business isn't something you can't handle.
Now that you have the confidence to begin, the important thing is to know where to start, which brings us back to the Small Business Administration. Even if all you have is an idea, even if you're still in the military, the SBA is ready to help.
There are two Boots to Business program tracks. The first is the Boots to Business SBA program, offered in conjunction with the Defense Department's Transition Assistance Program. This is open to current service members and military spouses. To register for this program, you need to visit the transition office on base.
The second program is the "Boots to Business: Reboot" program, available to veterans of any era, National Guard and Reserve members and military spouses. This is also an online community of entrepreneurs with military backgrounds.
Both programs are training tracks that start with an "Introduction to Entrepreneurship" course. This is a fundamental course that gives you everything you need to know about getting started.
After the foundational class, there are a number of optional courses you can take to continue your business education.
Completing the foundational course also opens more resources to participants, including a course covering everything you have to do with your revenues and an SBA Learning Center for all the reference works you need.
That's not all, however. The SBA also has 22 Veteran Business Outreach Centers (VBOC) positioned in 18 states -- including Hawaii (sorry, Alaska). If in-house training is more your speed, these centers offer training and workshops on subjects like financing, marketing and hiring. They also house tools and resources such as mentorship, application assistance and market research databases.
Once you know how to get started, the trick is to actually do it. At this point, you'll know how to finance your business, but the SBA still offers training and help on getting access to capital. The SBA itself is not a small business lender, but it works with lenders to help get special access to funding for small businesses.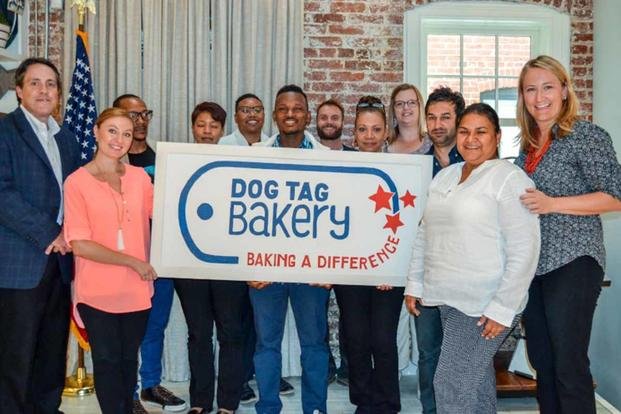 For those who are growing their business or are a special subset of military-connected Americans, the SBA even offers special training for female entrepreneurs and for service-disabled veterans.
Whether you need a facility, real estate, equipment, inventory or even just working capital, there are SBA loan programs that might suit your needs. Many have reduced upfront fees and other benefits just for military-connected entrepreneurs.
You can learn all about these programs at your local VBOC, through one of the Boots to Business tracks, or by going to the SBA's Office of Veterans Business Development website.
-- Blake Stilwell can be reached at blake.stilwell@military.com. He can also be found on Twitter @blakestilwell or on Facebook.
Want to Know More About Veteran Jobs?
Be sure to get the latest news about post-military careers as well as critical info about veteran jobs and all the benefits of service. Subscribe to Military.com and receive customized updates delivered straight to your inbox.