"The Great Cessation" is in full effect.
No one can say for sure how long the shutdown will continue or what effects it will have on our jobs, our families or our lives. But people are really starting to feel the pinch.
Much of the country is adhering to statewide "Stay at Home" orders, where residents are forced indoors except for essential activities, such as getting supplies, walking a pet or going to an "essential" job.
For the most part, an "essential" job is exactly what one might assume. Infrastructure workers, manufacturing in critical fields, chemical workers, emergency and government facilities and -- of course -- health care are all necessary.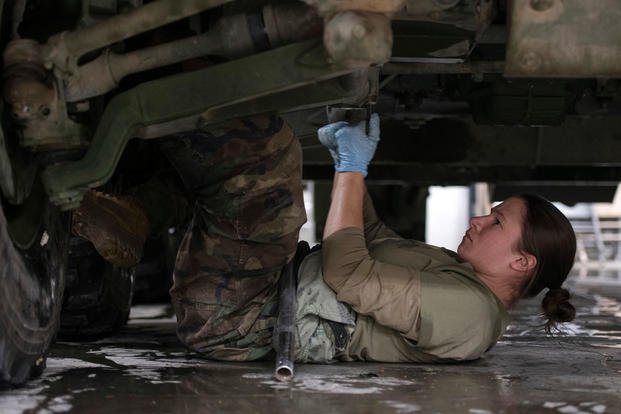 There is a federal agency that decides what job functions are critical. The Department of Homeland Security's Cybersecurity and Infrastructure Security Agency (CISA) is in charge of managing the risks to American infrastructure, both real and cyber.
For civilians looking to join the military, and military members who want a solid job in the civilian world, it's worth taking a look at CISA's guidance on critical infrastructure workers whose roles still need to be filled in a time of crisis. And many of them are jobs you can learn in the U.S. military.
Communications
Every branch of the U.S. military has communications specialists, whose training directly translates to the civilian job market. It's one of the most critical career fields in the American information economy.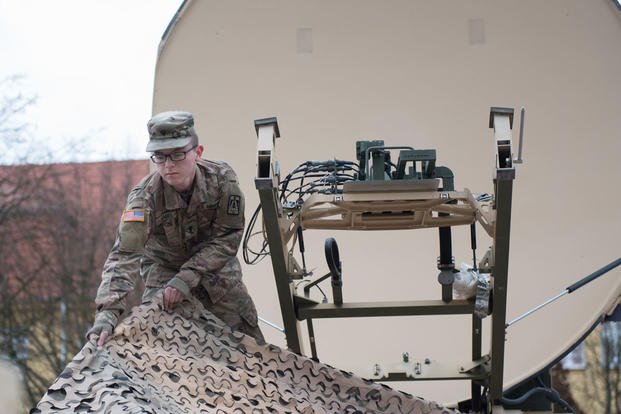 Military-trained personnel find civilian jobs in public relations, network management, satellite communications, computer programming and information technology, not to mention the many other fields that make long-distance communications possible.
Chemical
The Air Force, Army and Navy all offer careers in chemistry and need chemists to work in biological, nuclear, radiological and chemical warfare fields. Not only are they trained to respond to all kinds of potential hazards, they are prepared to fully operate in those environments.
Check Out: Chemical Engineering Intern Jobs and Careers | Military.com
In the civilian world, essential workers in the chemical fields include hazardous materials handlers, occupational health and safety specialists and even firefighters -- all of whom would benefit from military chemical career field training. Chemical engineers are also needed for manufacturing essential products in an emergency.
Commercial Facilities
No one needs HVAC technicians, electricians, plumbers, maintainers and mechanics more than the United States military. That's why these military career fields are always in need, and you can get training in any of them for use in post-military life.
Civilians need these experts daily, especially in a crisis. Critical infrastructure isn't made to last forever. All buildings, vehicles and the systems that support them will fail eventually, and someone will need to be able to repair them. Whether it's a government building or a grocery store, facilities need to be managed and maintained.
Dams
The CISA considers dams on our nation's rivers to be a critical infrastructure resource, along with those who build and maintain them. The Army Corps of Engineers built, operates and maintains more than 700 dams around the country and in American territories.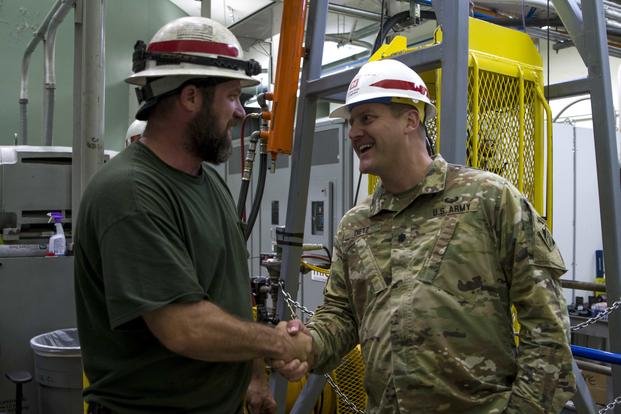 While these are important, the Corps of Engineers still needs people to operate and maintain them. More than 95% of these dams are more than 30 years old, and more than half of them are 50 or more years old. Skills in construction and maintenance will be necessary for these aging structures -- and to build new ones.
Critical Manufacturing
While the U.S. military doesn't specifically manufacture products, a lot of military career fields can translate to the civilian world. Combat engineers, logistics planners, weapons repairers, welders and machinists are all military careers that are directly related to manufacturing.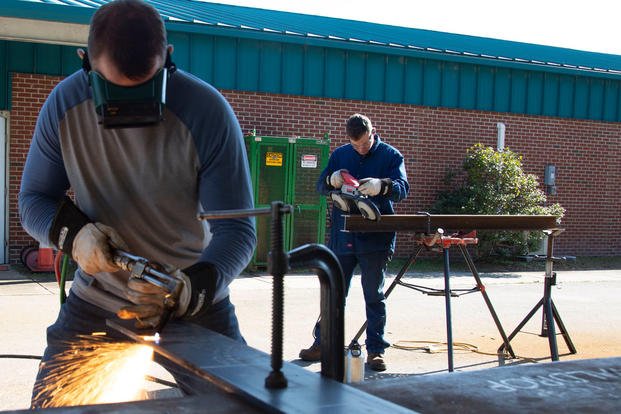 With many in the skilled American manufacturing workforce looking at retirement, there will be a huge need for these jobs in the near future. Anyone with an interest in manufacturing careers but not trained in a military specialty can look to organizations that will train you for this kind of work, such as Workshops for Warriors. Training may even be covered by the GI Bill.
Read: 'Workshops for Warriors' Is Intense, Effective Training for Skilled Manufacturing Jobs
Energy
The military uses fossil fuels and nuclear engineers to power tanks, ships and aircraft that project American military power around the world. It also uses nuclear energy experts to build, move and maintain its nuclear arsenal. The energy jobs available to veterans in the civilian world aren't limited to nuclear and fossil fuels.
Read: Vets Wanted for Booming Energy Sector
The world is slowly but surely transitioning into green energy and needs smart, energy-trained people to fill the coming green jobs boom. Nuclear energy technicians are in high demand, but soon green jobs will be available in wind power, solar and hydroelectric. Electrical systems engineers and technicians will always find work, installing and repairing critical energy infrastructure, no matter what the source.
Emergency Services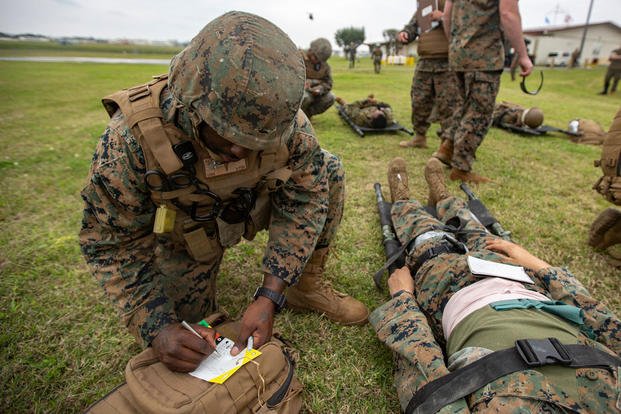 No one makes a better first responder than a veteran of the United States military. It's a natural transition to go from uniformed services at a federal level to supporting one's community through emergency medical services or joining a municipal police or fire department.
Financial
The world must keep turning, and that means the gears of economic activity have to keep grinding on as well. Anyone can get a great start in the world of finance by starting their career in the U.S. military. All branches have finance managers and technicians who keep money flowing.
In the civilian world, this means civilian financial managers, bank workers, money managers and others are considered "essential" employees. Being familiar with government operations and bureaucracies is great preparation for a financial career.
Government Facilities
In the military, it's safe to say that every service member is a maintainer of government facilities. But the essential employees of the government are also the administrative workers of the bureaucracy who know how to follow civil procedures and get stuff done.
Every branch of the military has its own bureaucracy necessary to keep the military paper trail moving along with the rest of its functions. These are excellent military careers for a future in local, state and federal service jobs.
Read: 10 Steps to Finding a Federal Job for Veterans
Food and Agriculture
While the military may not be training farmers, it does have careers for those interested in natural resources management and the production, processing and distribution of agricultural products and resources. Military training can help prepare for careers in environmental health and safety and pest control management.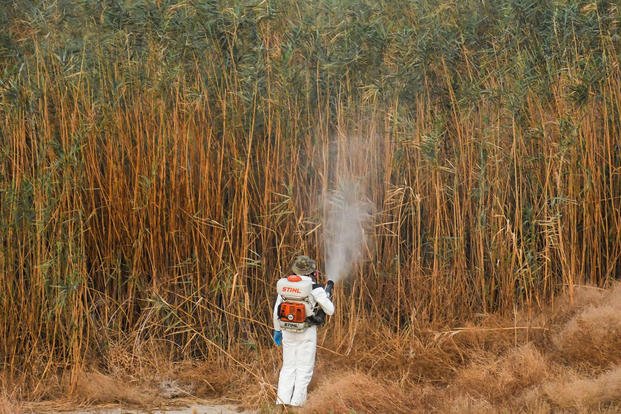 Nuclear Reactors, Materials and Waste
Along with nuclear and fossil fuel energy comes the waste created by spent fuels. The U.S. military and civilian worlds alike have career fields for handling nuclear and chemical waste. They also have career fields for managing human waste.
One essential civilian counterpart to waste management careers in the military is wastewater and sewage treatment operators. Along with most municipalities, military bases also manage their own waste. They operate and manage the equipment that removes harmful materials from water to make it potable or returned to the environment.
Health Care and Public Health
Everyone knows doctors, nurses and other health care practitioners are fairly common in the military, but what people may not know is the associated health care fields the military employs.
Read: Top 10 Jobs in Healthcare that Don't Need a Degree
The civilian world, like the U.S. military, needs dieticians, physical therapists, epidemiologists, infectious disease experts, clinicians, case workers, veterinarians and public health experts to support functions at home and overseas, and your training can translate to a civilian career.
Transportation
This isn't just about having good bus drivers and truckers. Transportation career fields in the military are about logistics -- getting stuff to the fight. And the U.S. military makes big moves, from packing pallets for C-17s all the way through the Military Sealift Command.
Jobs you can find in the civilian world are centered around supply chains and logistics, and military training will directly translate to those essential skills. Transportation managers, planners and specialists are essential job functions, along with distribution management and others -- and can be found in every branch of the military.
Water
Whether cooped up in the house under a voluntary quarantine or cooped up in a tent city on a deployment, there's one need in common: water. It is essential to human survival, and it doesn't matter whether a civilian or service member is the thirsty party.
Check Out: The Top 10 Most Surprising High-Paying Jobs
Aside from previously mentioned water-related jobs in plumbing and waste management, other water jobs in the U.S. military that can translate to the civilian workforce include utilities management, water systems maintenance and marine science technology.
Water is so important that the Environmental Protection Agency made a handy pamphlet for separating service members with this specialty to find their civilian counterparts, hoping they go right into a civilian water career.
-- Blake Stilwell can be reached at blake.stilwell@military.com.
Want to Know More About Veteran Jobs?
Be sure to get the latest news about post-military careers as well as critical info about veteran jobs and all the benefits of service. Subscribe to Military.com and receive customized updates delivered straight to your inbox.