According to the Center for a New American Security, 33% of America's six million military veterans are currently working below their skill level. Even before the COVID-19 pandemic, transitioning veterans found it increasingly difficult to find work as unemployment rates fell to record lows.
It left a lot of veterans and military members to wonder if their military service hurt their chances of getting that first big job after the military -- and if they should leave it off their resume.
There are a few reasons for the disparity between veteran work experience and employment, all of which are outdated and easily fixed with a little effort from newly-separated veterans and those who want a loyal, quality workforce.
Why Are Veterans Left Behind?
Many of the 200,000 separating veterans who leave the military every year are still in their early 20s, and entering the civilian job market for the first time. Some have degrees and all of them have technical training and work experience.
But employers still value the traditional path of education to employment that does not factor in military service. This means they're more likely to hire a new college graduate with no work history over an older, experienced military veteran with years of on-the-job training. Veterans end up in a situation that Joan Lynch of WorkingNation calls "underemployed."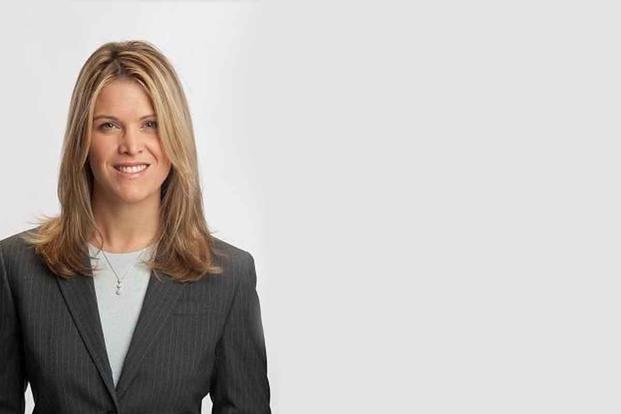 Lynch is WorkingNation's Chief Content and Programming Officer, and the daughter and granddaughter of U.S. military combat veterans. WorkingNation uses storytelling to inform the public and mobilize resources to help mitigate a growing employment gap in the United States. Every November, the company devotes its digital magazine "Inquire Within" to veteran employment.
Although the COVID-19 pandemic has shifted the employment field, veterans have historically struggled to be both employed and gainfully employed.
"There are two prongs to this," says Lynch. "In general they do feel the pressure to take a job right away. It is often under their skillset. So that's what we call the 'underemployed.' But they also want to do something fairly quickly to be able to provide for their families."
Lynch also finds that part of the reason veterans go for the low-hanging fruit, or anything else they might be offered, is because they don't know how to explain to employers how talented they are, what skills they have and what they've completed.
"The most important thing I can do in telling stories is to empower veterans, to teach them how to talk about what they've done and to know how to talk about what they've done themselves," she says.
What Can Veterans Do To Get a Job That Fits?
The first thing Lynch suggests is that veterans clearly explain that they had accomplishments of their own, outside of a military unit, even if it was a group effort.
"It takes veterans a couple of years to get out of the habit of talking about the 'We as a team, we, as a platoon, we as an Army,'" she says. "But when you're looking for a job, it's about the 'I.' The 'this is what I've done.' And that can be really challenging for some of these veterans, because it's just not who they are. So now how do we make them feel good about saying 'here's what I've accomplished.'"
It is absolutely vital to explain that a veteran can be a capable member of a team alongside many different types of people, according to Lynch. But the platoon isn't in the job interview, so an HR director needs to know the skills a vet can bring. It's important to own those skills and not downplay your role in an accomplishment.
The next thing veterans can do is learn how to translate their military skills into skills fit for the job they want.
"Break down the language for them and help explain it in a way that a company will understand it," she says. "If a veteran is putting it [military service] on their resume, but putting in the vernacular and military language, then an HR director won't understand what it all means."
What Employers Can Do to Hire Qualified Veterans
Any employer needs to understand, first, that hiring a veteran means they're hiring someone with years of work experience, on-the-job training and education, along with all the soft skills required for the job. If you put a military veteran in a challenging position, chances are good the veteran will rise to the challenge.
"There are a lot of parts of being in the military that make you a stronger potential candidate for an employer that a college graduate does not have," Lynch says. "The retention rate for college graduates is not dissimilar to retention rates for military folks going into their first job, which is in a lot of cases in a situation where the veteran is underemployed."
Should Veterans Leave Military Service On a Resume?
All evidence, says Lynch, points to yes -- so long as the veteran adapts their resume in the ways she suggests.
"There's been a lot of work done by SHRM, the head organization that oversees all human resources," Lynch says. "It says it's absolutely valuable to note that you have served in the military on your resume. Just find some way to work with someone so your skills are translated."
-- Blake Stilwell can be reached at blake.stilwell@military.com. He can also be found on Twitter @blakestilwell or on Facebook.
Want to Know More About Veteran Jobs?
Be sure to get the latest news about post-military careers as well as critical info about veteran jobs and all the benefits of service. Subscribe to Military.com and receive customized updates delivered straight to your inbox.