We no longer live in a world where you can rely on first responders to save you; as evidenced  by the atrocious rise in mass shootings (there have been nearly as many mass shootings as days in 2017). State governments, private corporations, and others are scrambling to find ways to be better prepared.
Airborne Ranger, entrepreneur and security expert Spencer Coursen says veterans are uniquely qualified and highly sought after by security firms for a wide variety of positions.
Related: Search for Security Clearance jobs.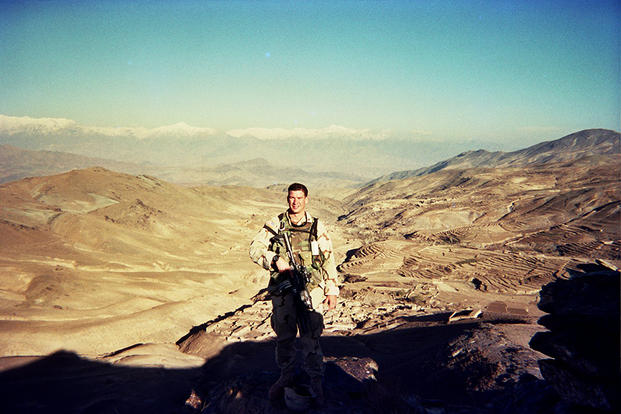 "Less than 10% of the population has served. This positions military veterans to lead the way as security subject matter experts," says Coursen. But, he adds, military veterans must constantly seek to improve and advance their knowledge and experience, through education and networking to stand out from the crowd of applicants.
Coursen knows security. While serving in the Army, he helped plan and lead more than 80 combat missions throughout the Middle East--often working closely with other government agencies. Since his distinguished career in the Army, he has planned, executed and led close-protection details for dignitaries, heads of state, boards of directors, CEOs, celebrities, media, and public figures on more than 300 international trips to 163 different countries.
Here are Coursen's tips for breaking into the PERSEC/OPSEC Industry:
1. Decide which parts of the industry you find most intriguing and then compare that desire to your learnable set of skills. Are you interested in physical security, personal security, cyber security, protective intelligence, threat management, etc?
2. Read as much as you can about the security subjects that interest you before you begin your transition to the private or public security sector.
3. Ask informed questions. Don't just reach out to someone and say, "Can you help me get a job?" Once you identify security experts, do your homework on them. Read articles they have written or at the least, read about what they have accomplished. Then, and only then, reach out to them and ask a question that demonstrates you did your homework. They will be much more inclined to help if you follow that plan.
4. Build networks and arrange informational interviews with security experts.
5. Get as much experience in various security fields as possible. One of the traits of my profession that has brought value to my service offerings is that I have experience in the realms of military, government, private security, celebrity security, and corporate security. This allows me to tailor-design my solutions to a client's specific need.
Final recommendations:
There are a lot of private security firms in operation today, but one of the best organizations for a transitioning military member looking to know if security services is the right career for them is to apply with Gavin de Becker & Associates. GDBA is one of the premier security firms in existence today and they are hands-down the best place for a those with a passion for protection to begin their professional path.
Related: Does your resume pass the 6-second test? Get a FREE assessment.
The Next Step: Find the Right Veteran Job
Whether you want to polish up your resume, find veteran job fairs in your area, or connect with employers looking to hire veterans, Military.com can help. Sign up for a free Military.com membership to have job postings, guides and advice, and more delivered directly to your inbox.
Spencer Coursen, Airborne Ranger veteran and founder of Coursen Security, is a nationally recognized threat management expert who has an exceptional record of success in the assessment, management, and resolution of threats, domestic and global security operations, investigations, policy authorship, and protective strategy.
-- Sean Mclain Brown can be reached at sean.brown@military.com. Follow him on Twitter at @seanmclainbrown.