The most surprising thing about Edward "Hoot" Gibson was not that he was a Hollywood box-office draw or that he was a World War I tank corps veteran. The most surprising thing about Hoot was that his nickname had nothing to do with the rodeo, his first love.
Gibson learned to ride horses at a very young age, given that he was born on a Nebraska ranch in 1892. At the age of 7, his family moved to another ranch, this time in California, where he later took his skills to the local rodeo. He earned the nickname "Hoot," because he used to hunt for hoot owls in Nebraska caves.
As a young man, he ran away from home and joined a traveling circus, something people still did way back when. He did ranch work in Colorado, Oklahoma and Wyoming along the way.
By the time he turned 18, silent films were taking America by storm. In a country that still was obsessed with the Old West, that meant Hollywood would be making westerns. A lot of westerns. Director Francis Boggs hired Gibson for his film, "Pride of the Range." That's how Gibson became an early silver-screen name.
Before the United States entered World War I, Gibson played roles in around 25 films between 1910 and 1917, appearing in films by director John Ford. But his bread and butter would always be the horses. He won a silver-plated saddle at the Pendleton Round-Up in Oregon for the All-Around Championship. He also won the steer roping world championship at the Calgary Stampede, both big names in the rodeo world.
When the United States finally entered the war, Gibson became a non-commissioned officer in the newly created Army Tank Corps. He was shipped to France with the American Expeditionary Force. When he returned home from Europe, his movie career really took off.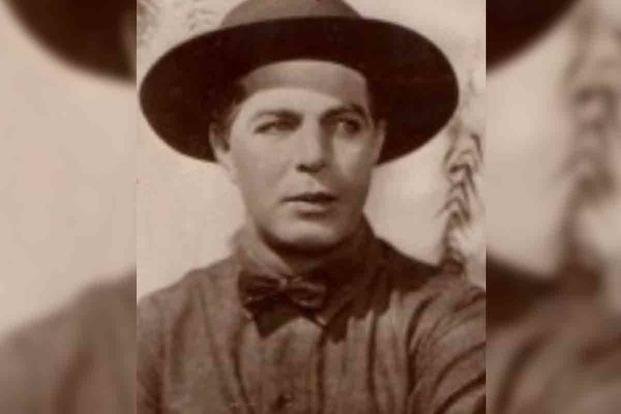 He worked for Universal Pictures throughout the silent era and successfully made the jump into talkies. In 1921, he was one of the top actors in the business, and the demand for Westerns kept his star shining. His work earned him a star on the Hollywood Walk of Fame. In the early 1930s, he was released by Universal and made movies for another decade.
By the end of his screen career, singing cowboys became all the rage in the United States, and being a real cowboy just didn't cut it with audiences anymore. By the 1950s, major health issues and poor investment strategies nearly led him to bankruptcy. He started taking jobs as a casino greeter in Las Vegas and using what traction his star power had left in sales for farm products.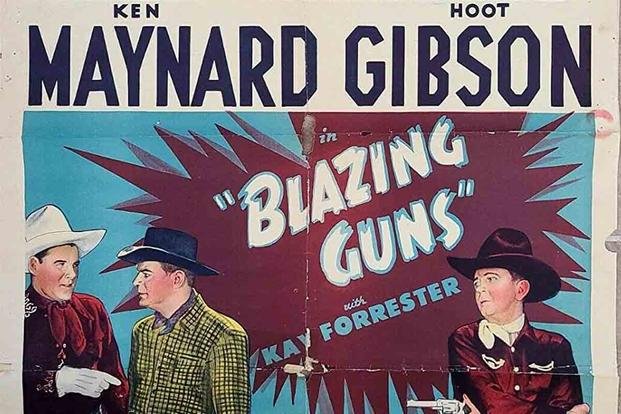 His last role was as an uncredited extra in the 1960 production of "Ocean's 11." Gibson died of cancer in 1962. He later was inducted into the Hall of Great Western Performers at the National Cowboy & Western Heritage Museum in Oklahoma City, Oklahoma.
-- Blake Stilwell can be reached at blake.stilwell@military.com. He can also be found on Twitter @blakestilwell or on Facebook.
Want to Learn More About Military Life?
Whether you're thinking of joining the military, looking for post-military careers or keeping up with military life and benefits, Military.com has you covered. Subscribe to Military.com to have military news, updates and resources delivered directly to your inbox.