There's a strong business case for hiring a veteran. The "soft skills" -- skills like interacting with customers, leading teams and being a quality member of a team -- vets bring to the civilian workforce can be adapted for the needs of a business and, when utilized properly, can present a huge return on investment for the time and effort.
If your business is in need of these soft skills, you can go to Dr. Arthur Langer, a Columbia University professor and CEO of the New York City-based nonprofit Workforce Opportunity Services. He and his organization will train veterans to fill any role a business wants -- in any industry.
A recent study from Syracuse University's Institute for Veterans and Military Families showed 10 qualities veterans bring to their civilian jobs after leaving the military. Veterans are entrepreneurial, trustworthy, resilient and committed team-builders who are able to handle a variety of tasks and are comfortable in uncertain environments. They leverage their experiences across different cultures and are at home in diverse settings.
Most importantly to Dr. Langer, they also bring a strong technical understanding to an organization, even if that company's work doesn't necessarily match their specific field of training.
"Every veteran has a skill," he said. "And those skills can be very precise. Everyone in the military is trained and capable of doing something."
Veterans have special issues associated with their service, things like PTSD-related issues, physical issues associated with their service, but acknowledging those issues and working with them is well worth the time and effort, according to Langer, who has researched the subject extensively.
Langer founded Workforce Opportunity Services as a nonprofit after conducting a study on post-9/11 veterans without college degrees. His work found that veterans could be trained and given jobs, but that companies had a difficult time taking advantage of their full talents.
"We found companies didn't really know how to hire non-officer veterans and weren't willing to take the risk of it not working out," he said. "But the talent was there; they just needed a surrogate to help reduce those risk factors."
His plan was simple: He would enlist companies and organizations that needed people to jointly develop a training program to prepare veterans for full employment in the areas they needed -- while reducing the risks for all sides involved.
"While they're training, we're the employer," Langer said. "We do the background checks; we provide the services. If it doesn't work out, it's on us."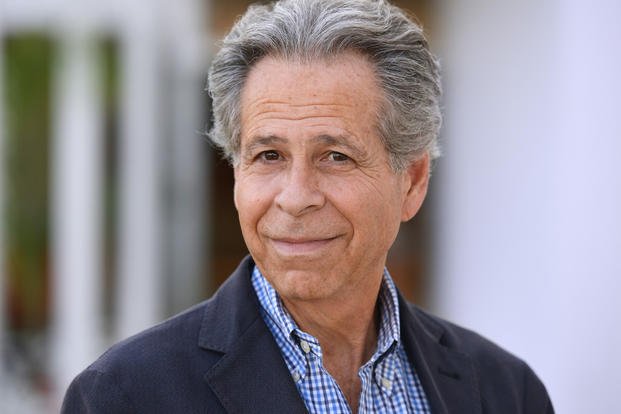 That risk mitigation is very attractive to companies looking for talent. Prudential Financial was Workforce Opportunity Services' first client in 2003. Now, WOS can boast companies like GE, Hewlett-Packard, J. Crew and even HBO, among many others. Vets are being trained for these jobs at schools like Columbia, Georgia Tech and Penn State.
Since getting Prudential on board, WOS has grown to more than 65 different locations across America. It has helped thousands of veterans find their own opportunities, from mechanical jobs to Java developers. Over the past 18 years, the companies that invested in veterans have seen a 90% retention rate: veterans are loyal to the people who take a chance on them.
"Most companies are lean and mean and don't understand how to do this," Langer said. "This is about a complete changing of behavioral factors and also helping organizations to understand that it's not just training somebody and throwing them in."
This is the world where Langer and Workforce Opportunity Services operate. WOS is in hospitals, schools and elsewhere, talking to veterans about their needs, and making sure those needs are met so they can use the skills they picked up in the military in much-needed civilian tech jobs.
"Veterans have a great technical base of skills, which fits very nicely into a [Science, Technology, Engineering and Math, or STEM] career," Langer said. "They also know that failure can be a difficult thing. They respect deadlines. They respect details. And many STEM careers are competitive and lack trained people. Veterans bring real ability to these careers."
Most importantly, the ability to build and lead teams is a very attractive and missing skill in today's individualistic organizations, according to Langer. All of these soft skills give investing in someone like that a tremendous return, one he sees every day.
"When we recruit a veteran, we already have the job waiting for them," Langer said. "You can go into a training program with your GI Bill, but that doesn't mean you have a job. That's the most significant part of this."
Announcing a dedication to hiring veterans is a nice thing, Langer said. But Langer believes the issue of veteran unemployment will always be present until there's a systemic solution to training and hiring underserved veterans.
This is the system used by Workforce Opportunity Services. Any business anywhere can use its service -- and it works.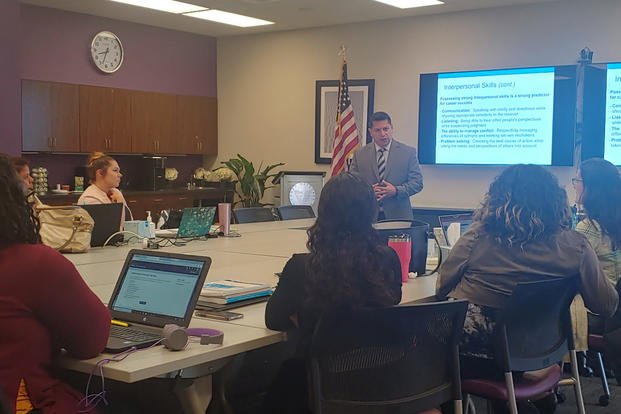 "If you want to hire veterans, whether it's one or 20,000, you want to call us," he continued. "We've created a demand. People want more. It's a commitment, it's a pipeline, it's a system that works."
-- Blake Stilwell can be reached at blake.stilwell@military.com. He can also be found on Twitter @blakestilwell or on Facebook.
Want to Know More About Veteran Jobs?
Be sure to get the latest news about post-military careers as well as critical info about veteran jobs and all the benefits of service. Subscribe to Military.com and receive customized updates delivered straight to your inbox.