Along with the regular obstacles veterans face when entering the civilian world, women face unique challenges after leaving the military. Sometimes, help comes in the form of advice.
Other times, women veterans need a more personal approach to reaching resolutions, be it through a support group, mentorship or business counseling. Either way, Melissa Washington of the Women Veterans Alliance is here for them.
What started out as a means of simply giving other women a hand up while looking for work has turned into a network with a vision to connect more than 2 million women veterans. The network is dedicated to women looking out for other women and helping them navigate their post-military lives.
"I like to call us the connector, the navigator," Washington told Military.com. "Anyone facing any problem, business-related issue, employment, MST [military sexual trauma], anything -- we're going to find those programs or those resources or connect you, one-on-one, with a person who can help you and what you're looking specifically for."
After leaving the Navy in 1994, Washington joined the corporate world, working her way up in the field of recruiting and human resources. Her experiences color her valuable insights into what women need to transition successfully into civilian life -- and how to maintain that success.
But it's not just women veterans who need help. Washington is familiar with the many facets of the military-connected woman. As a former sailor who served on active duty and in the reserves, she welcomes women who are currently serving. As the wife of a retired Marine, she knows the troubles spouses can face.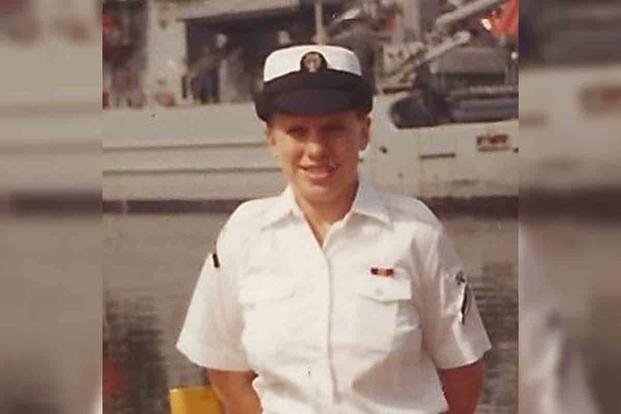 All are welcome to reach out and join or seek help from the Women Veterans Alliance.
"Veterans, active duty and reserves are our primary focus," Washington said. "But we get calls from parents, daughters and spouses, and we feel it's important to handle those too because it may be helping a veteran indirectly. We may even be talking to someone else with a similar problem. It's all-encompassing."
Starting a nonprofit wasn't her original aim, but like most callings, it was something she had a passion for doing while she was working on other projects. The realization that it was her calling came much later.
"I was living near Sacramento and looking for a traditional women's networking group to join," Washington recalled. "I learned there are women who don't know there are other women veterans around them, or don't realize they are veterans. So I started my own group."
Washington soon found herself laid off amid the 2008-09 financial crisis. She had just moved to the area after her husband was stationed there. Like many military spouses relocating, she didn't know many people.
With so many people out of work, she decided to help out by using her recruiting and HR skills to help people find jobs, write résumés or use LinkedIn from her dining-room table. Soon, she was speaking at events, coaching and training people to find new careers.
"That was not the plan," she said. "But I created my own opportunity and it was helping other people. It shifted directions for me.''
That was 2011. By 2015, she'd shifted again, using those skills in creating the Woman Veterans Alliance, a network with the mission of connecting 2 million women veterans. She can reach more women in need and render needed assistance without a cost to them.
"God's placed me in this position," Washington said. "Everything that I've done in my previous occupations and things have all led me to do this successfully, as I'm able to leverage people that I know and things that I know to be able to do this. It's like I was destined for it."
Washington wants women in need of help to know they can reach out to the WVA through any channel and will get a response within a day, often from Washington herself. In 2018, she established the nonprofit wing of WVA, Women Veterans Giving that offers an annual Small Business Award.
The Women Veterans Alliance responds to every communications medium it owns, starting from the contact form on its website. The alliance also will respond to queries on Facebook, LinkedIn, Twitter, Instagram, and even YouTube.
And chances are good that they have just the right connection for almost any problem.
You can support the Women Veterans Alliance though its online store or by signing up as a supporting member on the VTN Commerce Club website for $15 a month. If you'll be in the Sacramento, California, area, the WVG Boots & Ball Gowns Gala is scheduled for May 15, 2021.
The biggest event for the Women Veterans Alliance is its annual "Women Veterans Unconference", a meeting and networking event for WVA members and supporters in Las Vegas, which will be both in-person and virtual this year.
-- Blake Stilwell can be reached at blake.stilwell@military.com. He can also be found on Twitter @blakestilwell or on Facebook.
Want to Know More About Veteran Jobs?
Be sure to get the latest news about post-military careers as well as critical info about veteran jobs and all the benefits of service. Subscribe to Military.com and receive customized updates delivered straight to your inbox.