According to movies such as 2001's "Spy Game," if the CIA wants you, a field officer will approach you toward the end of your military enlistment and offer you a job as a field officer. If film and television have taught me anything, this is how covert intelligence officers are made.
Right after that, you learn languages, codebreaking and how to use a Russian radio, all to a soundtrack mixed by the Dust Brothers. After that kind of training, there's no government you can't take down and no terrorist you can't take out. The agency would probably get a lot more recruits if that were the case.
It's not, but it would be super cool.
In reality, most military personnel who get to work for the CIA through a process called "sheep dipping." This is where the military pretends to separate you, but you secretly still work for it and the CIA.
But if you aren't a Marine Corps scout sniper and the CIA isn't interested in borrowing your military occupational specialty, that doesn't mean you can't go work for America's most storied intelligence service. It just means it isn't necessarily seeking you out.
Once you leave the military, your clandestine service career may still await you, but getting in is a lot more ... ho-hum. Anyone (well, any U.S. citizen) can apply to work at the CIA as an operations officer by applying on the website, just like any other government job.
I was disappointed too.
Read: How to Join the FBI After Leaving the Military
After a thorough background check (this is the CIA, man), applicants take a medical exam and a polygraph examination to get a security clearance, which will be at least secret but, depending on what you're applying for, could be Top Secret-SSBI.
A few things to know and do:
You must be a U.S. citizen.
You must be physically in the United States.
Don't do drugs for at least 12 months before you apply.
You will have to move to the Washington, D.C., area.
You need at least a four-year degree with a 3.0 GPA.
They're pretty serious about the drugs thing.
Don't follow the CIA on social media.
Don't tell anyone you applied.
Really, stop doing drugs.
Once you choose the job you want to apply for, you will have three days to finish the application and submit the required documents, which often include writing samples and qualification justifications.
If the CIA is interested in you, someone will call, email or send you a letter (yes, a letter) within 45 days. If the agency isn't interested, it's not an oversight. You've been rejected. If you feel slighted by this, you can apply again after one year.
No matter what, don't call the CIA. You don't need that kind of attention.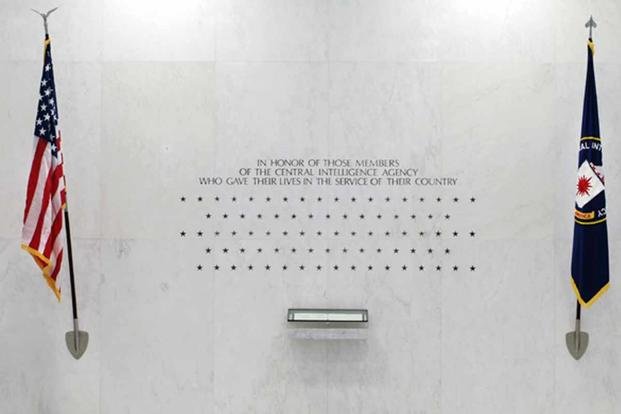 What the CIA won't do is surprise you at a party or a bar to recruit you and start training. Anyone who approaches you in a public place and says they're a CIA agent and has a job for you is probably a liar (CIA personnel don't call themselves "agents"). Unlike other jobs, the application process for the CIA could take a year or more, which includes a live interview.
You know, like a regular job. But unlike regular jobs, you will then undergo aptitude and personality tests. Those who go the Directorate of Operations route -- what used to be called the clandestine service -- have an entirely different set of circumstances to work under.
From the CIA Directorate of Operations (DO) website:
"All new DO officers joining the elite team are required to live and work under cover. Training provides you with the skills needed to live and work under cover, but only you can decide if hiding the truth from others (including many family members, friends, and close acquaintances) is a commitment you can accept."
Be advised that most CIA careers are not clandestine, not fieldwork and do not look cool even with a Dust Brothers soundtrack. Successful applicants might find themselves working inside a Sensitive Compartmented Information Facility (SCIF) -- essentially a secret vault of classified documents -- for eight hours a day, instead of scoping out Eastern Europeans from a cafe in Prague, like they always imagined.
One Quora user who was once a CIA officer said the job was less like "Homeland" and more like "The Office," with officers and analysts complaining about computer crashes in line at the CIA Starbucks. He writes that he spent a lot of time doing things most people do at other agencies and companies, including managing schedules, editing reports and coordinating other offices.
The difference is in the dedication CIA officers and analysts have to their jobs, knowing that their commitment could prevent the next 9/11 attacks. This feeling, of course, also leads to a stressful work environment, knowing what might be at stake if you happened to go home early one day.
"There's also definitely a "Holy S---" moment everyone has early in their career where something happens, and it hits you that you're actually working at the CIA," he writes. "It's a pretty cool feeling and I had plenty of those moments, but if I told you about them I'd have to kill you."
-- Blake Stilwell can be reached at blake.stilwell@military.com. He can also be found on Twitter @blakestilwell or on Facebook.
Want to Know More About Veteran Jobs?
Be sure to get the latest news about post-military careers, as well as critical info about veteran jobs and all the benefits of service. Subscribe to Military.com and receive customized updates delivered straight to your inbox.