The world doesn't stop just because we can't gather in large crowds the way we used to for, say, a networking happy hour. People still need jobs, mentorship and ways to meet like-minded individuals who are experiencing the same journey.
This is especially true for the 200,000 military veterans who leave the service every year and go into the civilian workforce, often for the first time. The great thing about having so many veterans who have transitioned successfully is that they can be available to smooth the road for those who come after them.
That's what Heroes Linked is all about. Whether someone is new to civilian life, is a military spouse or is one of those who have been out for a while but still need direction, this organization offers a place to start.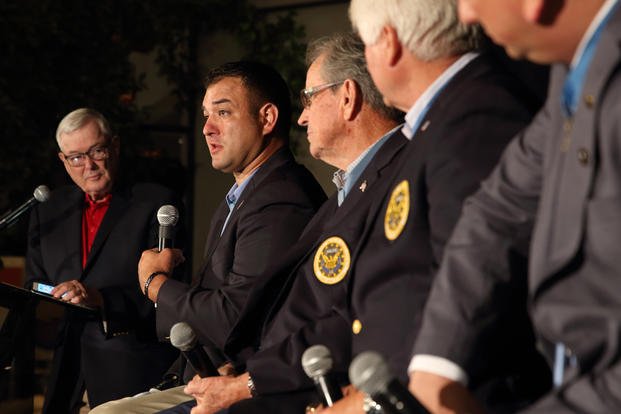 Launched in 2018, it was the brainchild of Yola Johnston, an aerospace industry executive who realized that a critical element was missing from military members' career development: networking. People who join the military get substantial amounts of job training, certifications and education, along with years of experience to back it all up.
What they're missing when they get out is a network of people in their career field they can turn to for advice, guidance and even that first job or promotion in their industry. While military members are serving, their civilian counterparts are building that network. That's where Heroes Linked aims to come in.
"We sometimes say Heroes Linked is for transitioning personnel, but fiddlesticks to that," said David Tenenbaum, director of Heroes Linked. "The reality is the platform can be leveraged by those still in, their spouses, [and] veterans and their spouses who've been out either for one day or for 10 years. There's always someone who knows more than we do, or whose insight can help us considerably, or who's been where we are and come out on top."
Heroes Linked is a nonprofit career development program for all of the above. The online program links those in need of guidance in this brave new world with a nationwide network of 400 volunteer Advisors, organization leaders say. "These volunteers, both civilians and veterans, include executives, professionals and thought leaders, all of whom care about veterans leading successful post-military lives.
"I've been out for 12 years, but personally, I know how much I can benefit from speaking with someone more experienced than me regarding nonprofit management, veteran advocacy and digital media," Tenenbaum says of his own experience.
The idea is to have a frank discussion about the common problems facing veterans. What is corporate culture like? How can I best use GI Bill benefits, and who can help me apply? What do I need to know about buying a house? The conversation and guidance are at the discretion of the advisor and advisee.
Curious veterans could use the internet to search their way through transition, but the idea is that veterans will get specific, actionable advice that relates to their situation.
Heroes Linked is designed so that military members, veterans and their spouses in need can begin accessing resources in minutes. Once signed into the program, users can begin looking for their new Advisor right away. The site also features a resource directory that includes veteran-friendly employers who are also top government contractors or Fortune 100 companies, yellow ribbon universities, leading VSOs and key city, county, state and federal veteran-centric offices, organization leaders say.
The number of Advisors and advisees and the potential of the platform are both truly unlimited. Within 10 minutes, a newly enrolled member of Heroes Linked can reach out to others and apply for jobs.
"We don't have case managers, we don't have burdening physical or digital liabilities drawing on our limited funds or personnel, we don't have chapters or a headquarters where users apply in person or must be verified," Tenenbaum said. "Savvy users search for best-fit Advisors based on a variety of factors like location, company, area of expertise or employer, and can have conversations that lead to real world employment, career opportunities, professional development or financial security."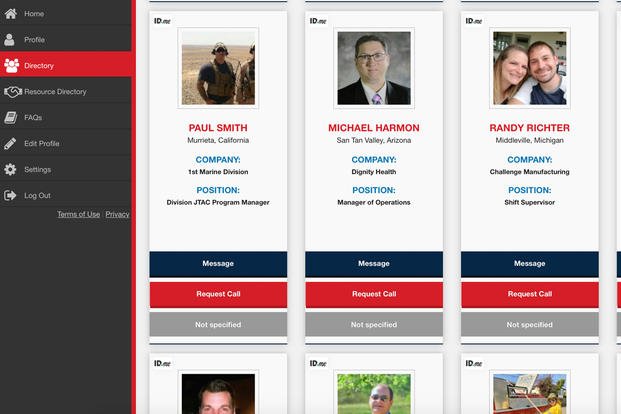 Heroes Linked alums have already made an impact. They've gotten jobs at places like Amazon, worked with federal agencies to blunt the COVID-19 crisis and even put on the first-ever Veterans Day LA parade.
"Our potential is only limited by the number of folks who are aware of the platform and users' own motivation to leverage the platform for their success," Tenenbaum said.
For more information about Heroes Linked or to get started with the process, visit the website.
-- Blake Stilwell can be reached at blake.stilwell@military.com. He can also be found on Twitter @blakestilwell or on Facebook.
Want to Know More About Veteran Jobs?
Be sure to get the latest news about post-military careers as well as critical info about veteran jobs and all the benefits of service. Subscribe to Military.com and receive customized updates delivered straight to your inbox.